Ferns (Pteridophytes) come in many shapes and sizes, from millimeter-size plants to small trees. Our goal is to prepare the fern so all important diagnostic parts, particularly the fronds and spores, are featured.
Fronds
Collectors often fold over or bunch together fern fronds when pressing.  This may result in the form of the plant being obscured.  In order to better display the plant, carefully unfold and tease apart the specimen. Take care not to damage the specimen.
Once unfolded it may be necessary to section the fern on to several sheets. If there are not enough labels, make photocopies on archival paper.
Examples: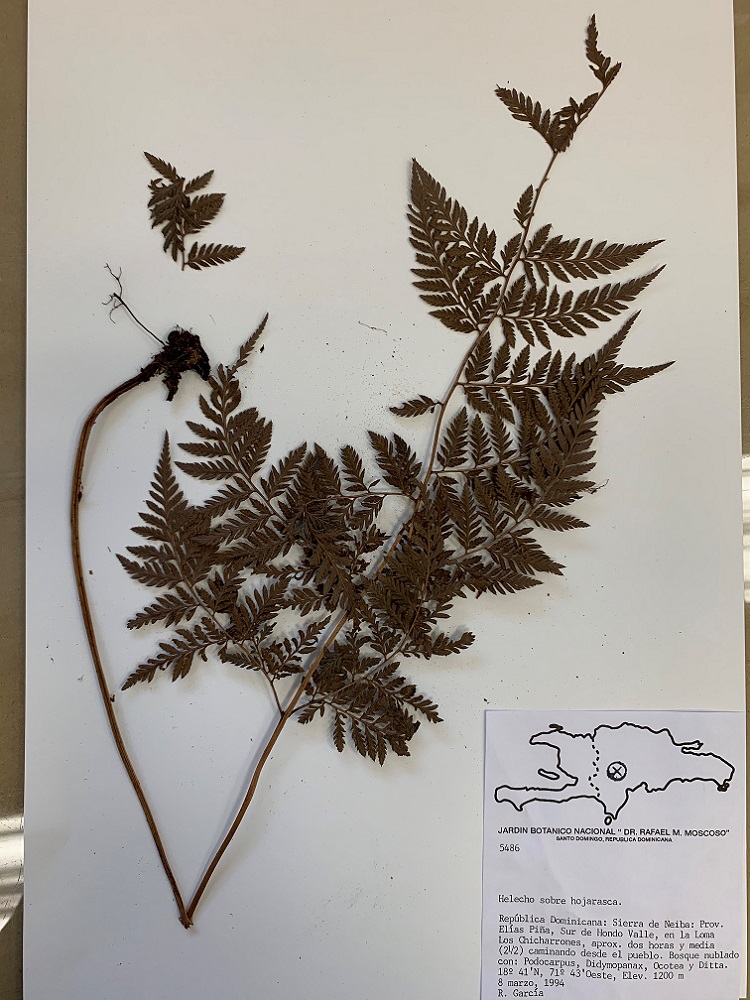 Spores
Spores are the fertile, diagnostic portion of ferns. They are borne on the back side of the fronds or on special fertile stalks.  They may be covered by indusia, little flaps of tissue. Make sure sections of the fern are mounting with the spores in view.
Examples: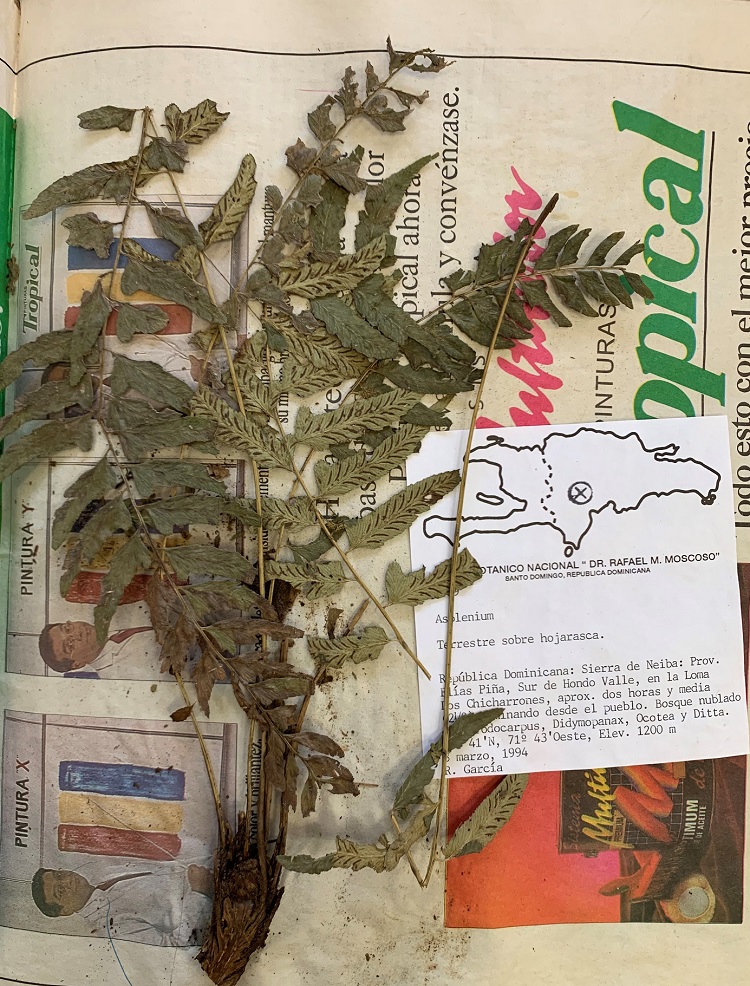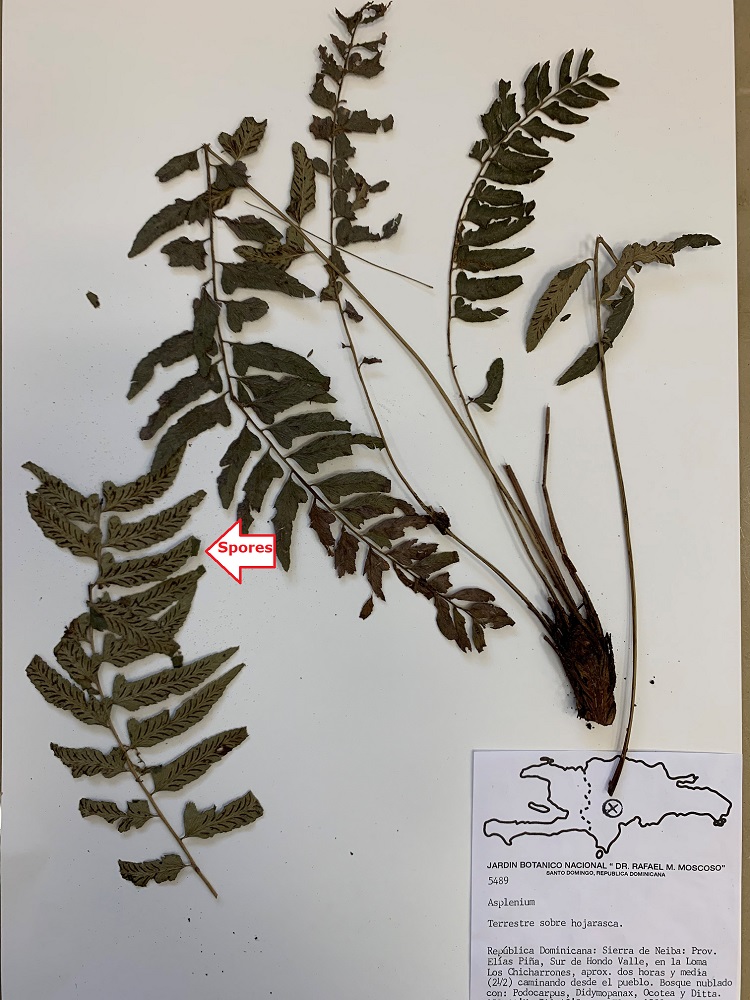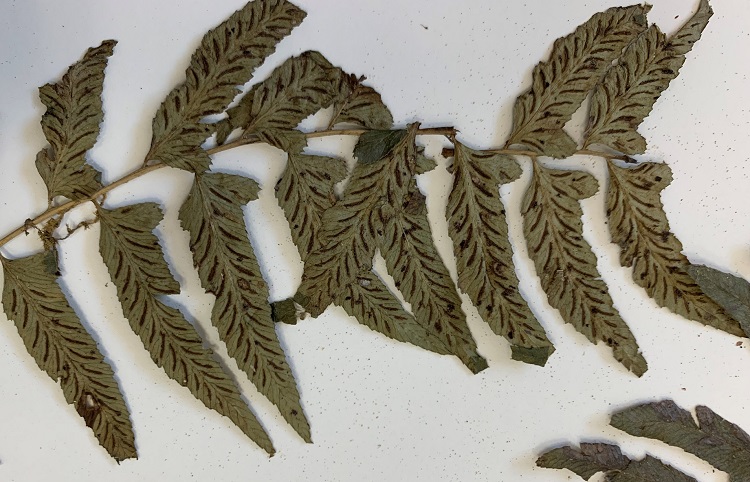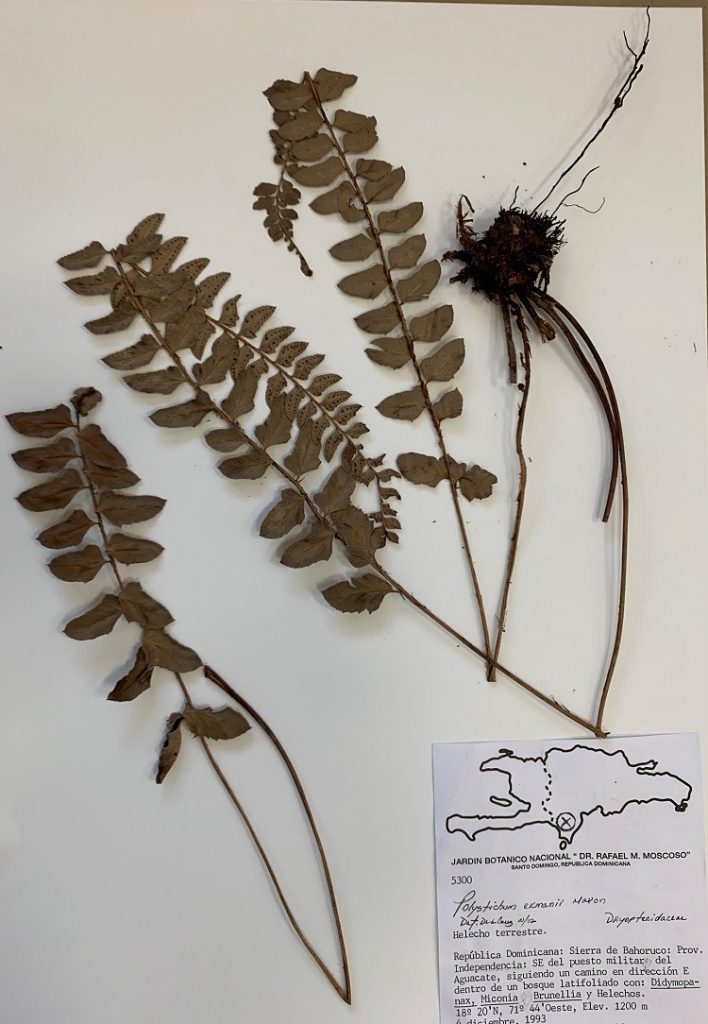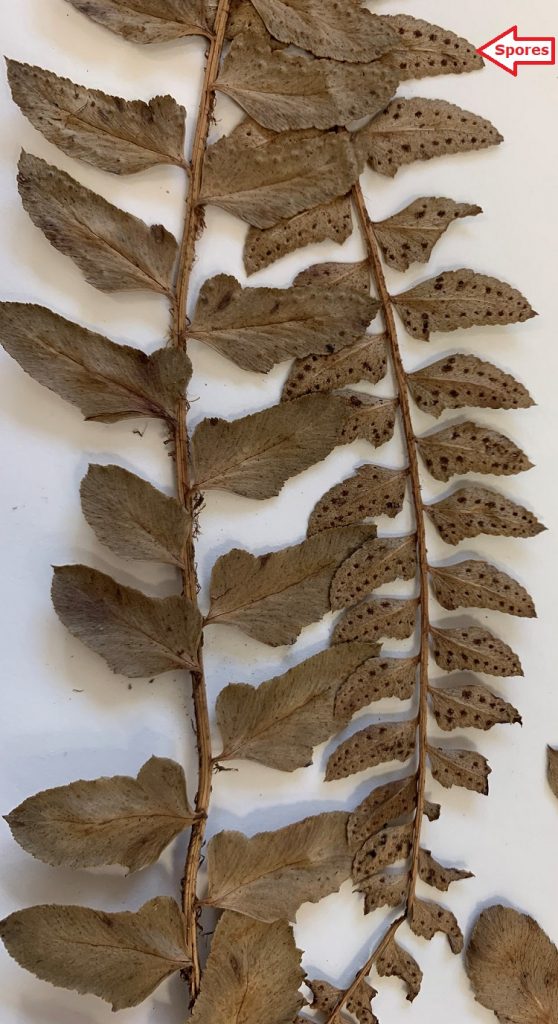 Questions and Problems
Please set aside any specimens that present problems or you have questions about.