Life Before Columbus at En Bas Saline, Haiti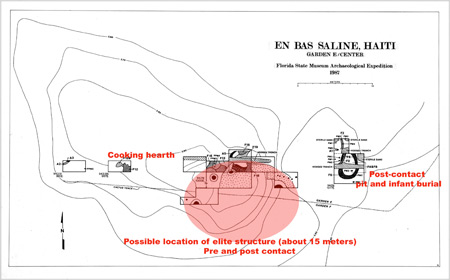 Visit the En Bas Saline website to learn more about the project.
References
Deagan, K.D. 2004. Reconsidering Taino Social Dynamics After Spanish Conquest: Gender and Class In Culture Contact Studies. American Antiquity 69(4): 597-626.
Wing, E.S. nd. Report on File Florida Museum of Natural History.