Herichthys cyanoguttatus
Baird and Girard 1854
Family Cichlidae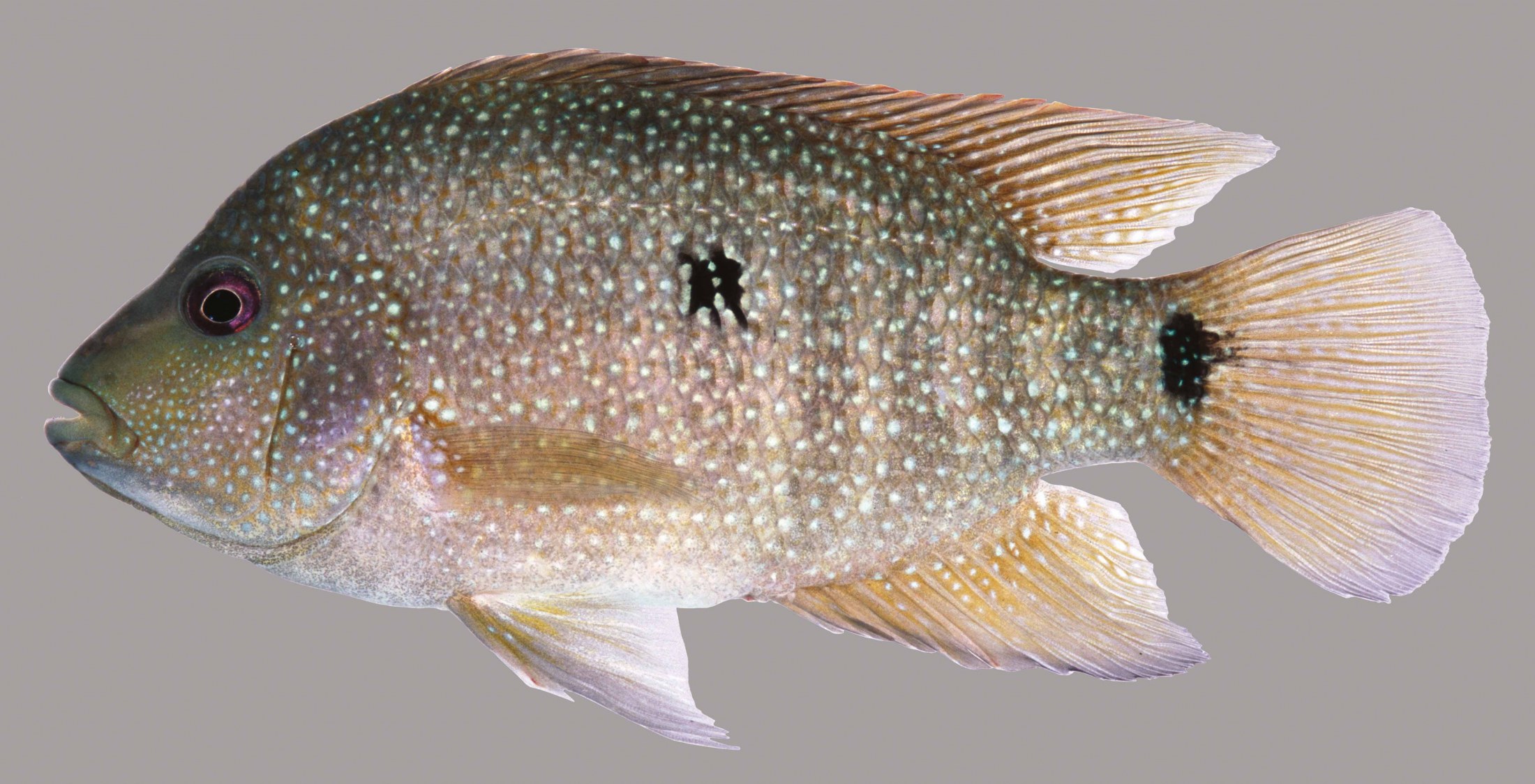 The Rio Grande cichlid is a member of the cichlid and tilapia family. It is deep-bodied and compressed in shape. The head, body and median fins of adults are olivaceous to gray with numerous bright pale blue to pearly incandescent spots. Breeding males develop a nuchal hump and the anal fin has between four and six spines. The caudal fin is rounded and the basal one-third is covered with scales. The Rio Grande cichlid can be found in creeks, springs, drainage ditches, canals and lakes. This species is usually found near aquatic vegetation.
Status & distribution