Introduction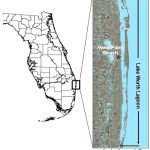 Located in Palm Beach County, Lake Worth Lagoon is an estuary spanning from PGA Boulevard to Boynton Beach Bridge at Ocean Avenue and separated from the Atlantic Ocean by barrier islands.
The lagoon is a type of estuary where fresh water that runs off the land meets with salty ocean water. This mix of fresh and salt water creates brackish water that is unique to estuaries.


History
In the early 1800s, the body of water that is now referred to as Lake Worth Lagoon (LWL) was a freshwater lake named in honor of William J. Worth, a military commander in the Second Seminole War. At that time, the only flow of water into LWL was ground seepage from the Everglades. The only outflow of water was through a swamp that became Lake Worth Creek as it approached the Loxahatchee River and Jupiter Inlet.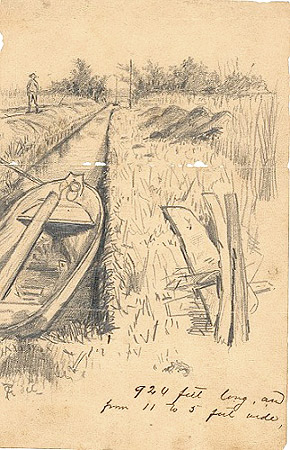 However, in the mid- 1800s there was a report of freshwater outflow into the Atlantic Ocean through a channel dug by an individual that created an outlet. Although there was limited inflow of saltwater through this inlet, the continued flow of ground water into LWL from the Everglades kept the salinity levels to mildly brackish at most. This outlet (referred to as Lang's Inlet after the individual who dug it) was unstable and required continuous digging to maintain.
A stable inlet was later completed in 1877, resulting in LWL immediately becoming a body of saltwater. Shortly thereafter, in the 1880s, the completion of a navigation canal from the north end to Jupiter Inlet increased freshwater discharges into LWL, further altering salinity levels.
During the early 1900s, the Atlantic Intercoastal Waterway was completed from the south end of LWL to Biscayne Bay. There was a permanent inlet (Lake Worth Inlet) constructed by the Port of Palm Beach at the original location of Lang's Outlet in 1915, followed by the completion of the South Lake Worth Inlet in 1917.
This was an attempt to improve tidal circulation and provide flushing towards the south end of LWL. In 1925, the completion of the West Palm Beach Canal (C-51) connecting Lake Okeechobee draining land from west of West Palm Beach resulted in significant freshwater flow into LWL.
Today, LWL is completely surrounded by the intensely developed area of Palm Beach County including the communities of North Palm Beach, Lake Park, Riviera Beach, Palm Beach Shores, West Palm Beach, Palm Beach, South Palm Beach, Lake Worth, Lantana, Boynton Beach, Hypoluxo, Manalapan, Ocean Ridge and unincorporated Palm Beach County. Only 19% of the shoreline remains fringed by mangroves while over 81% of the shoreline has been bulkheaded (sea walls). With numerous canals draining into LWL, the water salinity is highly correlated to high volumes of freshwater releases primarily through canals C-17, C-51, and C-16.
Past Events