The goal of South Florida Aquatic Environments is to increase public awareness and understanding of three imperiled south Florida ecosystems – the Everglades, Florida Bay, and Florida Keys.
Human impacts and conservation issues, as well as the role of museum collections in providing a historical taxonomic and distribution database, are included. South Florida Aquatic Environments also shares and interprets valuable collection-based data from the Florida Museum of Natural History's Ichthyology Collection (UF). The UF collection of fishes is a large and comprehensive assemblage of more than 2 million specimens, representing more than 7,000 species. The principal strengths of the UF collection consist of western and eastern Atlantic shelf and deepwater marine fishes, western Atlantic reef fishes, North American freshwater fishes, especially from the southeastern United States, and freshwater fishes from certain parts of Central America, South America and the West Indies.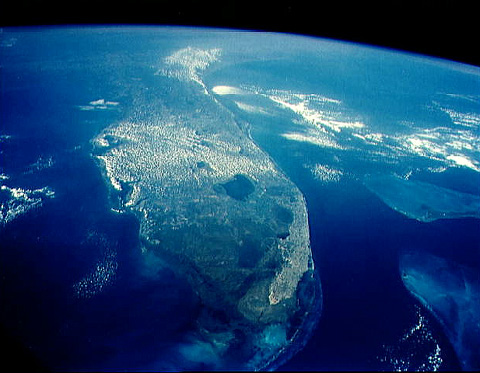 Acknowledgements
South Florida Aquatic Environments, originally referred to as PISCES: UF, was largely funded by the National Science Foundation as a supplement to the NSF-funded project, "Emergency Curation of the Endangered University of Miami Ichthyological Collection at the Florida Museum of Natural History." George Burgess was Project Director, Betty Dunckel Camp was Co-Project Director, and Cathy Bester was Project Coordinator. Special thanks to Florida Museum of Natural History staff members Robert Robins, Sean Morey, and Susie Gardieff for contributing their writing skills to various sections of this project.