We were worried that we might be rained out from the hurricane. Fortunately it dissipated and we were spared, though there was lots of rain over the weekend and more in the forecast.
A quick update on excavations in the convento unit. Our excavations in this area are focused on the interior of a room identified in 2014. We knew we would have tabby foundations on the southern and western sides of this unit, but we were surprised to find a tabby/mortar wall foundation.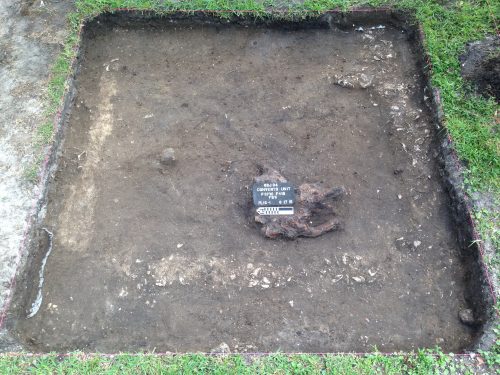 This unexpected find is quite interesting and makes the room much smaller than we anticipated. Excavations continued in the interior of the room only to reveal another unexpected feature.
It's hard to make out in the photo but in the top right corner you can see another linear feature, this one a possible sleeper trench from an earlier structure. Hopefully our continued excavations will reveal more information on this unique and exciting structure in St. Augustine and our earliest and longest lasting Spanish mission.
And just to to keep you interested: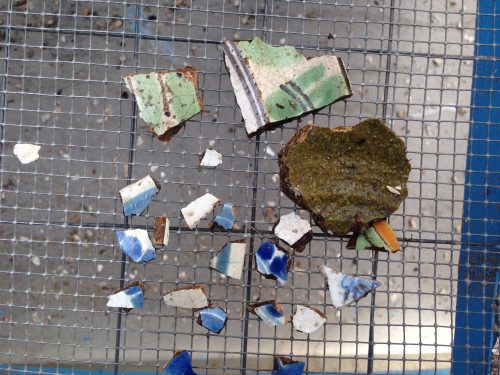 Check back for future updates!