From the slimy to the scaly, animals have solidified spots in this year's legislative session. Check out the proposed bills that represent a few of Florida's most iconic critters – and what experts have to say about them.
Stop… Hammerhead Time.
Florida was once again crowned the shark attack capital of the world in 2019. It racked up 33% of last year's worldwide shark attacks with its 21 cases, according to the most recent Yearly Worldwide Shark Attack Summary by the International Shark Attack File. These investigations are part of the Florida Program for Shark Research, which is housed at the University of Florida's Florida Museum of Natural History.
Whenever migration season rolls around, Florida's waters house great whites, tiger sharks, bull sharks, blacktips, hammerheads, spinner sharks and more, said program manager Tyler Bowling. These apex predators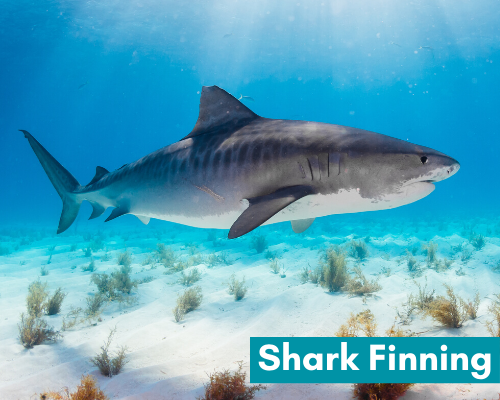 keep local marine populations in check and are vital components in ocean food chains.
But over the past couple of decades, worldwide shark populations have experienced massive declines. And of the 100 million killed every year, about 73 million sharks die for one thing: their fins. "Shark finning" is when fishermen catch a shark and saw off its fins; then, the rest of the fish is usually dumped back into the water. Most of the time, it's still alive, Bowling said.
"That is not always the case, but it is, unfortunately, predominantly the case," he said. "With many of these larger sharks, you can't eat the meat because of high mercury levels, so it's a big waste."
Finning was prohibited in Florida in 1992, but the trade is still alive and well in the state. That's why a new effort is targeting the industry.
The amended bills, HB 401 and CS/SB 680, seem similar to their 2017 predecessor SB 884, but each adds integral lines that prohibit the import, export and sale of shark fins in Florida.
Florida is only one transitional port of the shark finning industry. Small boats obtain the fins outside Florida waters, bring them to the state to dry and then ship them off from there. These middlemen, Bowling said, are where the billion-dollar industry lies – and who the bill would stop.
While he said he thinks the effort should pass, it won't completely stop shark finning. But it would put a dent in this lucrative business.
"It's an effort to try and curb this middlemen area," he said. "Now, yeah, they're going to find someplace new and it's going to continue, but it will slow it."
Legislators added amendments to both bills that would delay prohibitions for commercial fishermen and seafood dealers until 2025. Bowling said he thinks this is an unfortunate provision.
"Honestly, I think waiting five years is too long," he said.
UPDATE: HB 401 was laid on the table while CS/SB 680 passed and his heading to Gov. DeSantis' desk for his signature or veto. 
Please Don't Send Me Your Location
Florida is home to 130 endangered and threatened species as of this month, according to the U.S. Fish & Wildlife Service's Environmental Conservation Online System.
From the American crocodile to the Florida panther, from the scrub mint to the Florida prairie-clover, these at-risk animals and plants stretch across the state's 65,755 square miles. And they all might be getting an extra shield of protection from proposed legislation.
If passed, two identical bills — CS/CS/SB 812 and HB 549 — would make site-specific information about endangered and threatened species exempt from public records requests.
The bills state that these requests put species in danger by "increasing the risk of exposure to wildlife poachers or by threatening the integrity of the site." The proposed legislation also protects private property owners from trespassing if their locations were made public due to the presence of these at-risk species.
It's unknown how many poachers have used public records to glean information about their victims. Cases like the thousands of turtles sent to Asia, bird smuggling rings and even decapitated alligators have popped up in the past year alone.
If this effort passes, it would block part of the First Amendment right for Florida residents to obtain public records.
But the bills' text says it's worth it.
"The Legislature finds that the harm that may result from the release of such location information outweighs any public benefit that may be derived from the disclosure of the information."
UPDATE: CS/CS/SB 812 was laid on the table while HB 549 passed and his heading to Gov. DeSantis' desk for his signature or veto.
A Scaly Subject
Florida residents are no strangers to scales and slime.
Todd Campbell, an associate professor at the University of Tampa, has become well-acquainted with them through his research into reptiles and amphibians. His specialization in introduced species has taken him from research to advocacy and policy throughout the years.
In 2010, he played a part in crafting the first bill that targeted the "Big Seven Carnivores," a label he coined for some of Florida's invasive reptiles: five different types of pythons, the green anaconda and the Nile monitor. This law made it illegal to capture, keep, possess or exhibit these reptiles without a proper permit.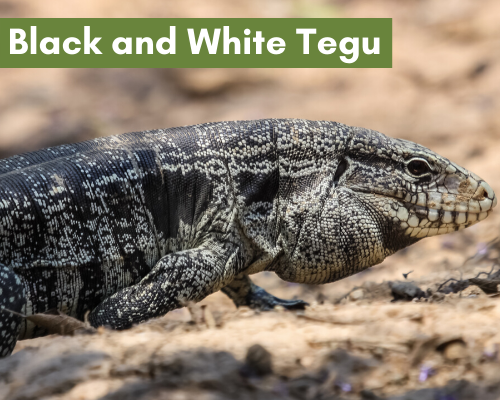 Now, this list may be updated to include the green iguana and the black and white tegu if two bills, SB 906 and HB 1415, pass during this legislative session.
Both species were largely introduced to Florida through the pet industry, Campbell said, just like the list's original seven species. But the green iguana and the black and white tegu have generated very different negative impacts as they invade South Florida.
Campbell said there's no question that the tegu has always belonged in the law. "This is a carnivore that should've been on that list from the beginning," he said.
Speckled black and white, the tegu can grow up to 4 feet long. The lizard is a relentless forager. It has been known to ravage native species' nests and poses a threat to the surrounding small wildlife.
"You name it, they eat it," Campbell said.
Green iguanas, on the other hand, are herbivores that can grow 5 feet long. Their rapid spread throughout South Florida, particularly in Miami, has made them a force to be reckoned with in residential areas, Campbell said. They target lush vegetation and can even disrupt infrastructure with their burrows.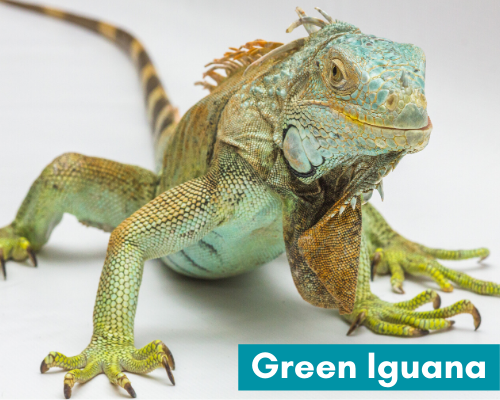 Although a similar bill was proposed in the 2019 session, it died in judiciary. While he couldn't say for sure why the amendment was proposed again, Campbell said he guessed that the docile green lizards could be its downfall.
"I can't imagine eradicating iguanas because people love them," he said.
An amendment was enacted to one of the bills on Feb. 10 that would allow residents to legally possess green iguanas and black and white tegus – but only for the purpose of out-of-state sale.
UPDATE: SB 906 died in rules. HB 1415 died in the Agriculture and Natural Resources Subcommittee.