Started in 2019 and having grown to reach over 2,000 followers and an average of 2,500 Floridians a week, Know Your Florida is the Thompson Earth System Institute's educational Instagram page focused on Florida's nature and outdoor spaces. 
What We Do
Know Your Florida explores a variety of topics in the state, everything from corals and invasive lizards to famous scientists and Florida's unique state parks.
Our mission is to inspire Floridians to care for their state by helping them get to know its natural history, outdoor wonders, and more. 
Our dedicated team of University of Florida students and TESI staff works to craft fascinating and factual content for the page and bring you the best information about the Sunshine State.
How We Do It
An average day keeping Know Your Florida running smoothly can vary, but here's a peek into our process: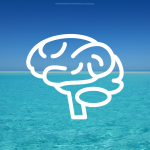 1. We brainstorm ideas for topics. The ideas come from everywhere: our own experiences as Floridians, observations out our windows, lists of Florida species and places, inspiration from other posts or even requests from followers.
2. We do research and rely on reputable sites, like government agency websites or university publications, to gather information on the topic we've chosen.
3. We use Canva or other design software to create informative and engaging graphics explaining the topic. We use stock images and pictures that are licensed for educational use, such as photos licensed under Creative Commons.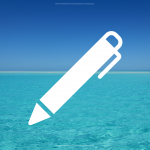 4. We craft short captions that explain the topic from the graphic in more detail. We often provide links in our bio that curious readers can use to learn even more!
5. We also connect with you via stories that feature quizzes to test your knowledge, questions to hear your opinions and more. We love when you tell us about your interests so we can explore new topics.
Meet the Know Your Florida Team
Our student Environmental Communicators are essential to creating the fun and factual content you'll find on Know Your Florida.
Meet them here!

TESI Environmental Educator and Coordinator
Email:smills@floridamuseum.ufl.edu
TESI Education & Communications Assistant
Email: alisemarie@ufl.edu
Featured image of Green Cay Wetlands from Flickr user Robin Mehdee (CC BY-NC-ND 2.0).