Land is all around us. We grow food in it, live on it, protect it and, sadly, hurt it sometimes. Let's take a look at not only the role land has in our lives, but also how it's captured within this year's legislative session. 
Let's Lend to Our Lands
Parks, forests, preserves – you name it, Florida's got it. And altogether, they make up more than 3.8 million acres of conservation land scattered throughout the state, according to the Florida Department of Environmental Protection. 
With this much land to cover, bills have been popping up to reserve millions of dollars for protection and conservation. Some possible game-changers are: 
Florida Forever

 (

SB 7

0

24

)

: 

Florida 

F

o

rever

 is the largest public land acquisition program in the U.S. 

It sets aside funds so the state can purchase areas for conservation. Since 2001, the state has spent $3.1 billion on more

than 800,000 acres of land, according to the program's website.

 

This bill 

would direct the state 

to allocate at least $10 million per year to land

s

impacted by hurricanes. These areas

"address the challenges of global climate change" and thus are high-priority projects, according to

the bill's analysis

.

 
Environmental Protection (

CS/SB 1878

):

 This bill casts a wide net of attention on Florida's variety of ecosystems by 

allocating 

$625 million 

to 

projects in the 

Everglades, springs restoration, water supplies and conservation, watershed projects

 and more.

As you can see, most of the proposals encompass one central idea: water quality and conservation. 
UPDATE: SB 7024 died in Appropriations Subcommittee on Agriculture, Environment, and General Government. CS/SB 1878 died in the Appropriations Subcommittee on Agriculture, Environment, and General Government.
Part of Your World (And Protection)
The drive from Pasco to Wakulla County is a three-hour trek up Florida's west side. But while you're chugging along on the interstate, you're also rolling past thousands of acres of seagrass beds that sit beneath the Nature Coast waters. 
Since the passing of the Florida Aquatic Preserve Act in 1975, the state has created 41 aquatic preserves that cover 2.2 million acres of land, according to the Florida Department of Environmental Protection. Aquatic preserves are slices of coastlines that have been set aside for protection and conservation purposes, as they are important habitats for a variety of biodiversity. 
The Big Bend Seagrasses Aquatic Preserve, which is the second-largest seagrass preserve in the Gulf of Mexico, the St. Martins Marsh Aquatic Preserve and the Pinellas County Aquatic Preserves currently line the west coast of Florida.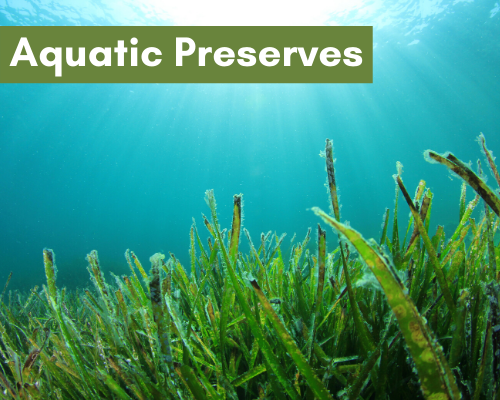 But legislators want to fill in the gap between these areas with a proposed Nature Coast Aquatic Preserve outlined in SB 1042 and CS/HB 1061. Micheal Allen, the director of the University of Florida Institute of Food and Agricultural Sciences Nature Coast Biological Station and a UF professor of fisheries and aquatic science, said it's a "good move to protect that area." 
The new preserve would prevent drilling, dredging and other activities that cause seagrass damage to the coastline, he said. 
Between the existing preserves and the hopeful addition, the area would house five different species of seagrass. These plants improve water quality, prevent seabed erosion and serve as habitats for fish and other marine organisms, according to the Florida Fish and Wildlife Conservation Commission.
Manatees are among the many threatened and endangered species that would benefit from the protection of these seagrass beds, Allen said, and young and adult green sea turtles also utilize the area during the summer. By extending the realm of protection, he said it would benefit the entire coastal ecosystem. 
"The whole Big Bend area is really a national treasure," he said.  
UPDATE: SB 1042 laid on the table, while CS/HB 1061 passed and his heading to Gov. DeSantis' desk for his signature or veto. 
Want to Get Paid to Plant?
Farm operations cover 9.7 million acres of land in Florida, according to the 2018 State Agricultural Review. Paired with nearly 17.2 million acres of forests, these timberlands and agricultural lands make up more than 60% of the state. 
These lands have kept Florida more natural instead of turning into a big giant city, Allen said, especially the areas reserved for cattle grazing between Kissimmee and Okeechobee.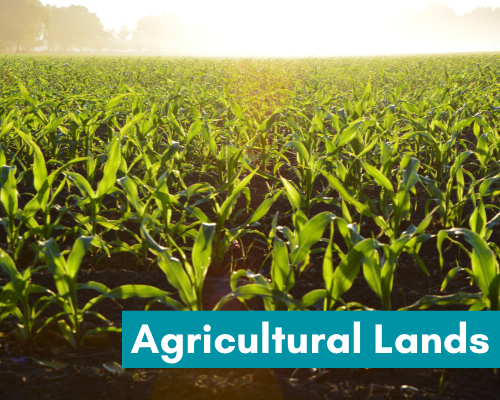 "Range cattle and citrus groves have kept it green instead of being urban," he said about the state. 
SB 1772 would help maintain these lands and encourage the creation of more of them. The proposed legislation tasks the Florida Department of Agriculture and Consumer Services, UF/IFAS and the agricultural and timber industries with a two-fold plan: 1) Develop a formula to establish land values, and 2) Develop a cost-share reimbursement program. 
Agricultural economists don't have to wrack their brains to adhere to the first part of the bill, Allen said – existing formulas seem to already fit the text's requirement. So they don't have to reinvent the wheel and think of new blueprints for the task. 
"The methods to do that are actually pretty well-worked out," he said. "It just is a matter of doing it." 
These formulas translate services provided by the land directly into economic terms. These services include its wildlife habitats, water recharge and the goods they produce.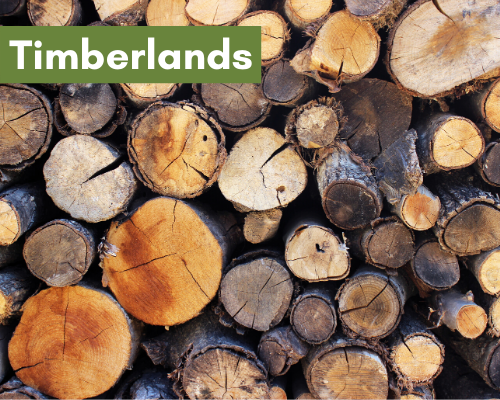 "People care about birds. People care about fish," he said. "And so they can assign values to that." 
The second part of the bill, the cost-share program, acts as a farming incentive as well as a land management plan, Allen said. The reimbursements would encourage landowners to establish and organize better land management practices that would prevent erosion, improve water storage and enhance soil quality.  
"It's providing an incentive for people to keep these lands in these uses and then also recognizes the value of these lands, which is great," he said about the bill. 
Allen said that the bill probably won't pass this year. Rather, its proposal simply laid the groundwork for the upcoming years when it could possibly be heard.  
UPDATE: SB 1772 died in the Appropriations Subcommittee on Agriculture, Environment, and General Government
Let's 
See No More Seaweed, Please
Sargassum seaweed is great for coasts – for the most part, at least.  
In the water, it is a home for marine life. When it dies, it sinks, and its carbon gives energy to deep-sea organisms. If it washes up on the beach, it can help deter erosion.  
But too much seaweed can spell trouble for Florida's oceans and beaches, as we covered in our article about Sargassum seaweed in 2019.
For example, large bunches floating on the ocean's surface can steal sunlight from the life below. Its decomposition sucks up available oxygen and can cause fish kills – and it can create smelly seas that damper tourism. 
SB 648 would establish a Sargassum Seaweed Matching Program to fund grants for programs battling the build-up of this species in coastal communities. If passed, approved local projects must match at least 50% of the state funds provided toward battling this plant. 
UPDATE: SB 648 died in the Appropriations Subcommittee on Agriculture, Environment, and General Government