Thailand has an exceptionally rich diversity of fishes – its roughly 1500 species of freshwater fishes likely include about 10% of freshwater fish species worldwide. Although the U.S. is 20 times larger than Thailand, it has about two-thirds the number of freshwater fish species. However, thorough understanding of Thailand's fishes does not exist and University of Florida researchers estimate that as many as 20% of Thailand's freshwater fishes may still be unknown to science.
Florida Museum curator of fishes Lawrence Page has received a Fulbright U.S. Scholar Program award to document the diversity of fishes in the Mae Klong River basin in western Thailand. Page will spend a year collaborating with leading ichthyologists in Thailand and their students from Mahidol University, Maejo University, and Kasetsart University.
High biodiversity and limited taxonomic knowledge of fishes in the Mae Klong can make studying the region a challenge, but understanding how these fish interact with their environments and impact the area's economy is key to protecting them. Thailand's diverse and abundant fish species are a major food source that supports economic staples like the fishing and tourism industries. These fishes also help maintain essential natural nutrient cycles in freshwater ecosystems.
Scientists agree that the Mae Klong's rich freshwater biodiversity needs to be protected, but enacting sufficient protections means researchers need to know the taxonomy, distributions, and environmental requirements of the area's fishes. Without clear understandings of the environmental and economic contributions these fishes provide, it can be hard to convince policy makers of the need for protection and improved management of these resources.
Page's collaborators at the Florida Museum include Zachary Randall, a biological scientist and manager of the collection's imaging lab, and David Boyd, a graduate student and curatorial assistant. The team will work alongside the project's other partners to examine existing specimens from institutional collections and sample the Mae Klong basin in areas where more data are needed to document species-level fish diversity in the area.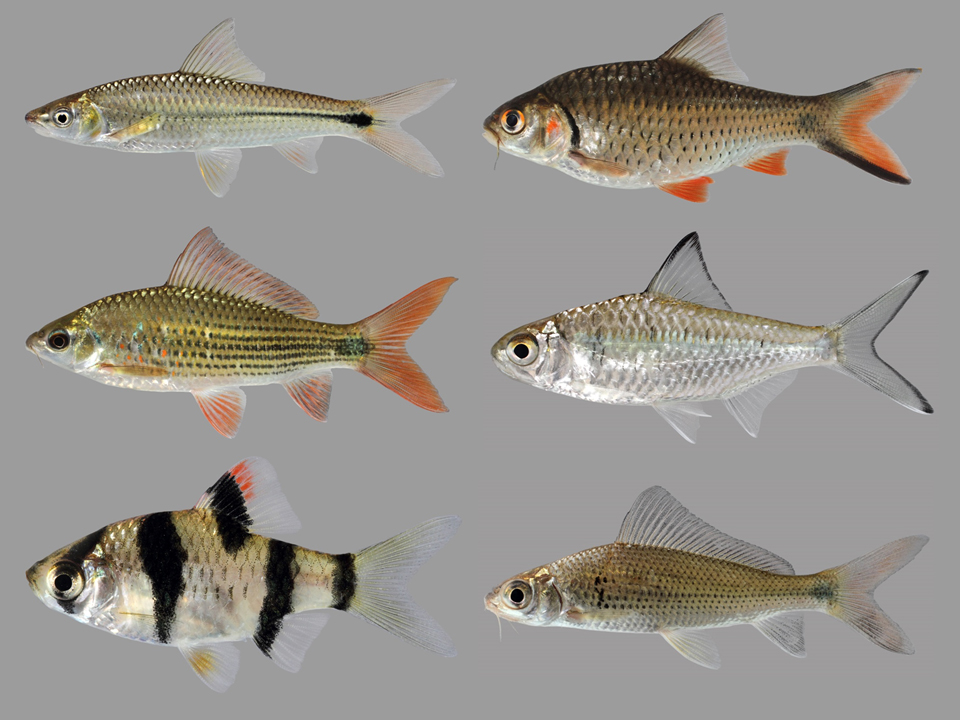 The results of this work will be published as articles in peer-reviewed journals and in a book describing the fishes of the Mae Klong. The book will be published in both Thai and English to help distribute this new information to the widest audience possible. Genetic data generated by this project will be made freely available online through GenBank. Additional information on specimens and tissues collected will be accessible online from databases at Mahidol University, UF, and through other biodiversity data sources like iDigBio and the Global Biodiversity Information Facility.
Improving knowledge of the taxonomy and distributions of the fishes in the Mae Klong basin is a step toward improved knowledge of all fishes of Thailand and eventually all fishes of Southeast Asia. Researchers hope collaborations with other scientists in Thailand will enhance knowledge of fish diversity, foster opportunities for student involvement, and continue to strengthen the working relationship between UF and other Southeast Asian universities.
---
Learn more about the ichthyology team's research in Thailand.