At the Florida Museum, research in the ichthyology collection includes a wide range of topics to boost understanding of fish biodiversity, evolution and conservation.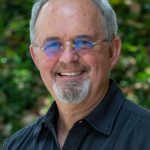 Curator of Fishes Lawrence Page studies the systematics, evolution, and ecology of freshwater fishes as well as best practices for protection of aquatic natural areas. His current research emphasis is on taxonomy and phylogenetic relationships, speciation processes in freshwater organisms, and use of natural history collections data in research and outreach.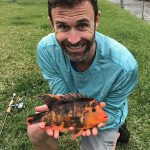 Collection Manager Robert Robins manages the Florida Museum's ichthyology collection, located on the University of Florida campus. He specializes in fish identification for the public and professionals, including non-indigenous fishes in Florida. His current research foci include improving the collection's organization and building on current understanding of identification and distribution of fishes in Florida.


Imaging Lab Manager Zachary Randall is a biologist, photographer and CT scanning technician at the Florida Museum. Randall's research focuses include developing best practices for imaging workflows and file management, the intersections of art and science and biodiversity of the Mae Klong River basin in Thailand.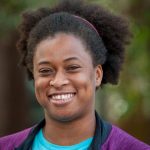 Adania Flemming is a graduate student and science educator at the Florida Museum. Flemming teaches a UF course that introduces non-science majors to current scientific issues at the Thompson Earth Systems Institute at the Florida Museum, and her research focuses on how project-based learning can improve students' understanding of the nature of science.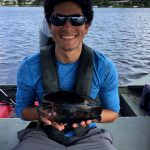 Gabriel Somarriba is a Florida Museum graduate student specializing in defensive behaviors in marine fishes, including porcupine fish. An avid freshwater fisherman, Somarriba is an experienced aquarium keeper and collector and is also interested in developing a better understanding of biodiversity in Florida's waterways.