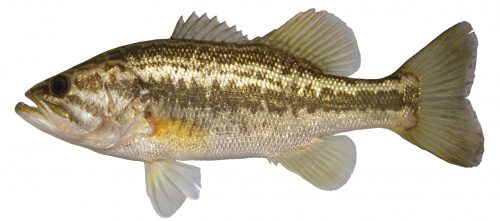 The Florida Museum ichthyology collection is among the top ten most important resources for fish specimens in the world. In addition to housing more than two million specimens, our collection is a key resource for understanding how to conserve aquatic biodiversity.
Learn more about our work.
Explore Research at the University of Florida
Florida Museum ichthyology curator Lawrence Page was featured in the University of Florida's Explore Research series in 2014 for his work as the founding director of iDigBio, a decade-long effort to digitize biological specimens in museum collections around the world.
Page was also featured in UF's Explore Research series for his work inventorying freshwater fishes from around the globe in the Florida Museum ichthyology collection.
Florida Museum ichthyology collection manager Robert Robins was also featured in UF's Explore Research series in a video explaining how the team collects and images fishes, two key steps in the process of understanding distributions of fish species across the region.
Read the full Explore Research story on the founding of iDigBio here.
---
Behind the scenes
Here, Robins explains the five-step process commonly used to preserve fishes and amphibians, reptiles and aquatic invertebrates.
Scientists use DNA from shark tooth to solve 25-year-old bite mystery
In 2019, researchers in the Florida Program for Shark Research used DNA from a shark tooth shard from a 25-year-old bite wound to identify the culprit: a blacktip. Gavin Naylor, the program's director, explains how his team was able to extract DNA from the tooth.
Read the full story here.
---
Saving the sawfish
George Burgess, former director of the shark research program, started the Florida Museum's International Sawfish Encounter Database in the mid-1990s. In the video below, Burgess helps break down the importance of sawfish conservation to Florida's aquatic ecosystem.
Reimagining specimens
The largemouth bass, Micropterus salmoides, is a freshwater fish species native to Florida. The skull below was generated using a CT scan and can be used for 3D printing.
Learn more about the largemouth bass from our Fishes in the Freshwaters of Florida gallery here.
---
Rare, beautiful and fascinating specimens
The Florida Museum celebrated its 100th anniversary as the state's museum in 2017. Find out more about the ichthyology collection's rare, beautiful and fascinating objects here.