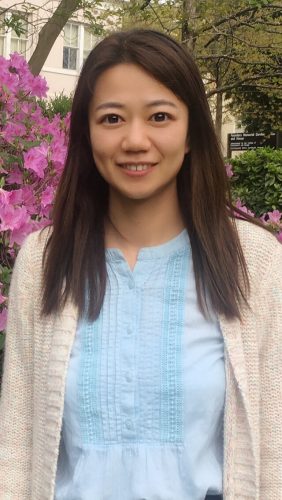 Economic value of water resources fact sheets by Fei He
Fei He is a 2019 TESI grant recipient and a Ph.D. student in the Food and Resource Economics Department in the UF College of Agriculture and Life Sciences.
She recently published a collection of fact sheets to help Floridians better understand the economic benefits of Florida's many freshwater springs and coastal waterways.
Her goal with these fact sheets is to garner a better appreciation for Florida's water among decision-makers and help ensure its sustainability in the future. With funding from TESI, she was able to print the fact sheets for use at public education events.
Check out all of the fact sheets at the links below, or check out the gallery!
Click here to download slides about Florida State Parks and other coastal National Parks.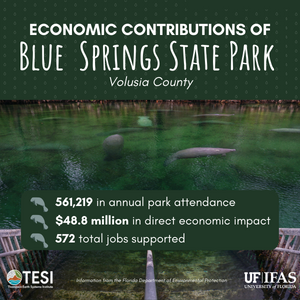 Educational seagrass activity book by Jamila Roth
Jamila Roth is a 2018 TESI grant recipient and a Ph.D. student in the school of natural resources and the environment in the UF College of Agricultural and Life Sciences.
Roth used TESI funding and her research on the effects of warming temperatures and nutrients additions on seagrass communities to create an educational activity book.
Her goal with the book is to educate Florida K-12 students and lifelong learners about seagrass communities, the ecosystem services they provide and the effects of human activity on these ecosystems by creating and sharing lesson plans. She also created an interactive exhibit and worked with student science clubs.