The University of Florida Thompson Earth Systems Institute has awarded five education and outreach grants to support projects led by UF students and postdoctoral researchers. The selected projects are intended to communicate Earth systems science research to either K-12 students and teachers or lifelong learners.  
This annual grant competition helps foster collaboration and leverage the Institute's capacity to reach a broader audience, said TESI director Bruce MacFadden.  
"Core to the mission of TESI is advancing communication and education about the world class research here at the University of Florida," MacFadden said. "These grants incentivize students to think about how they can effectively communicate their own science." 
Read below for more information about the 2019 recipients and their projects.  
---
Florida Archaeology and Arts in Medicine: Exploring the Art and Environment of Early Native Florida in Hospital Outreach

 
Recipient: Brittany Mistretta, Ph.D. student, UF department of archaeology
For Brittany Mistretta, archaeological artifacts like pottery and cooking tools, embody the functional and spiritual spirit of long-term human interactions with the environment.  
With funding from TESI, Mistretta is working to share this appreciation by bringing Florida Museum of Natural History archaeological collections into a place that is often off-limits to science educators: the hospital. 
Working in collaboration with the UF Arts in Medicine program at UF Health Shands hospital and the curators of archaeology at the Florida Museum,  Mistretta is hosting workshops where pediatric cancer patients and adults with limited mobility can examine artifacts and make artistic replicas, all while learning about how Florida's indigenous people were, and continue to be, tied to our environment.  
"This unique link between artisanship, craftsmanship and the environment provides a creative, informal education and outreach outlet to deliver Earth systems science content," Mistretta said.  
"My approach is a unique initiative designed for children and adult audiences who are often removed from such learning environments and isolated because they require medical care and rehabilitation that confines them to a hospital." 
Mistretta's goals for the workshops are twofold.  
"By connecting with patients at UF Health Shands, this project will increase inclusion by providing an underserved audience with greater access to museum collections and science content. It also has the potential to broadly attract participants with interests in art and science, which has the added benefit of increasing patient's well-being through both artistic and scientific intellectual stimulation." 
---
Using a Multimedia Approach to Connect Consumers and Scientists to Discuss Current Issues Affecting Florida Agriculture, Ecosystems and Wildlife

 
Recipient: Jacqueline Aenlle, Ph.D. student, College of Agricultural and Life Sciences, department of agricultural education and communication
As an undergraduate, Jacqueline Aenlle immersed herself in a new industry: agriculture.
"Over the course of four years, I was able to learn so much about the industry, find answers and more importantly, ask a lot of questions," Aenlle said.  
Today Aenlle is pursuing her Ph.D. in agricultural education and communication at UF and hosts a podcast called From Urban to Agriculture where she interviews experts about topics related to agriculture, forestry, wildlife conservation and natural resources.  
"I think it important for scientists to communicate their work because they are the best source for first-hand, factually supported information. Through fieldwork and research, scientists have many unique experiences that only they can share with others," Aenlle said.  
By providing complex information in digestible audio soundbites, Aenlle hopes to help adult urban consumers make educated decisions about their own habits, and better understand how they are connected and affected by the proposed issues.  
With funding from TESI, Aenlle is developing new podcast playlists focused on two timely topics — how urban encroachments are impacting Florida panthers, and red tide. The completed podcasts will be completed this summer and available on Spotify, Apple Podcasts and Google Play. 
"After listening to the podcast tracks, these individuals will hopefully be more conscious of how they are impacted by these issues and design steps they can take to help alleviate the pressure of these phenomena on Florida's ecosystems," Aenlle said.   
"This project will provide an opportunity for dialogue to occur between urban Florida consumers and scientists." 
---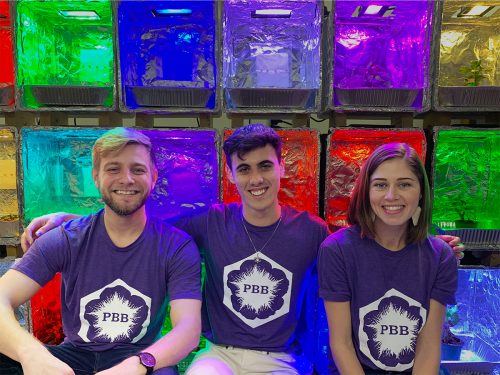 Growing Under the Rainbow

 
Recipients: Drake Garner, Ph.D. candidate, UF Plant Molecular and Cellular Biology Program; Samantha Burrell, Ph.D. student, UF environmental horticulture department; Enrique Anzola, undergraduate, UF College of Liberal Arts and Sciences 
As the climate changes and the world population continues to grow, improvements in agriculture are necessary to combat global food shortages. Scientists have discovered that the ability to manipulate plant growth using single color wavelengths of light can cause visible differences such as bigger leaves, taller plants or faster flowering.  
With funding from TESI, a team from UF's Plant Biochemistry and Biotechnology Lab are illuminating K-12 classrooms in Florida with multicolored LED plant growth boxes to insight an appreciation for plants. The team hopes to help combat a condition called "plant blindness," a phenomenon in which humans underappreciate the plants around us.  
"As the students watch their plants grow under these different colors and measure those traits, they experience how quickly plants can sense and respond to the environment and see how truly alive plants are," said Drake Garner, a Ph.D. candidate in the Plant Molecular and Cellular Biology Program.  
The project is an expansion of the team's existing outreach program titled Exploring Plants, a digital platform that disseminates information about plant science. In addition to equipping classrooms with the LED growth boxes, the team will also provide suggested experiments and lesson plans for teachers to incorporate into their curriculum. 
"The lessons will be carried out while simultaneously teaching about agriculture, biotechnology, scientific thinking and fostering a community of learning," Garner said, adding that the team is in the process of translating the materials into Spanish as well. "Simply providing the equipment is not sufficient for the students and teachers to be truly successful, so therefore we are developing a series of lessons to accompany the systems and are committed to helping the partnering classrooms one-on-one throughout the experience." 
The team will be entering 17 classrooms in Escambia, Palm Beach and Alachua counties starting in February.
"We are hoping all the classrooms will be able to share results and communicate with each other as the experiment progresses," Garner said.
Another goal of the project is to help students understand that curiosity is all it takes to become a scientist. Samantha Burrell, a Ph.D. candidate in the UF environmental horticulture department, said her decision to become a scientist was solidified after hearing a lecture in college about exciting improvements to agricultural production.  
"What had more of an impact than the topic was the enthusiasm my professor had in truly wanting the class to fully understand his field, and why he was so interested in it," Burrell said. "Seeing a passionate professor get excited explaining his own field, even the pitfalls of the research was truly contagious in that class setting." 
That enthusiasm is something the team hopes to pass on to the students they work with.  
"When scientists like us communicate our work, it draws more people into our discussion and not only leads to a more well-informed society but also produces better scientists," Burrell said.
---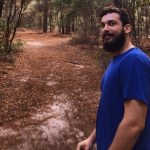 Where will we find the little fire ant next? Citizen science as a tool for learning the process of science

 

 

 
Recipients: Jacob Hornfeldt, undergraduate, UF department of entomology and nematology; Rachel Atchison, master's student, UF department of entomology and nematology; Yuanmeng Miles Zhang, postdoctoral researcher, UF department of entomology and nematology; Virginia-Rose (VR) Seagal, master's student, UF department of entomology and nematology
The invasive little fire ant, Wasmannia auropunctata, is a big problem in Florida. First arriving from Central and South America in 1924, this tiny, yellow-orange colored ant can completely blanket regions it has invaded, wipe out native
biodiversity, damage crops and leave farmers with painful stings that last for days. 
With funding from TESI, a postdoctoral researcher and three students from the Lucky Lab within the UF department of entomology and nematology are developing a classroom workshop with elementary and middle school teachers to help students learn about invasive species, biodiversity and scientific research.  
The first part of the classroom workshop will include an interactive talk, followed by a show and tell of curated ant specimens for students to look at under the microscope. 
"The goal of this talk is to provide students with general information about the importance of ants in the ec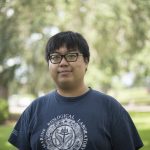 osystem, what invasive ants are, how they affect Floridians and what they can do to help scientists conduct research," said Jacob Hornfeldt, an undergraduate in the UF department of entomology and nematology.  
The classroom workshop will culminate with student participation in a citizen science project to collect data on invasive ants in Florida, using the protocol from a nationwide project called School of Ants.  
"With grant support, we will modify and workshop the current School of Ants protocol with teachers to encourage student participation in target sampling for little fire ants in key Florida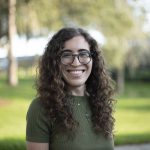 counties," Hornfeldt said. 
To help collect data, students will bait small postcards with cookies to lure in ants while they observe and record how many come to feast. They will then record their data and send their samples to the lab for analysis. 
The data that is collected by the students helps inform real research questions the lab is trying to answer such as: 
Where are exotic species distributed? 
How do introduced ant species change local ecosystems? 
What happens to native ants as a result of habitat loss and invasive species? 
After Hornfeldt and his lab mates analyze the data from the students, they will Skype into the classroom to share the results.  
"We're using this both as a means to teach students about invasive species, but we're also using it to teach them that this is what science looks like," Hornfeldt said. "We're showing them that they can be a part of science while learning." 
---
Frass

 in the Class: Fostering Interest in the Natural World Through Insect Rearing

 
Recipients: Amanda Markee, molecular lab manager, McGuire Center for Lepidoptera and Biodiversity; Becky Messcher, undergraduate, UF School of Forest Resources and Conservation; Hailey Dansby, undergraduate, UF College of Liberal Arts and Sciences; Emily Hernandez, undergraduate, UF Engineering School of Sustainable Infrastructure & Environment  
Insect populations are declining globally, and this trend is set to continue. Staff and students in the Kawahara
Lab at the Florida Museum of Natural History are looking to slow this trend by inciting a greater appreciation for insects and their diversity.  
Armed with live caterpillars the team is ascending on Florida classrooms and giving K-12 students the chance to rear their own insects, from caterpillar to butterfly. In the process, the students will also learn about the importance of frass, or butterfly poop.  
"Our goal is to spark an appreciation in kids about metamorphosis, a process that today still boggles some of the most scientific minds working in entomology," said Becky Messcher, an undergraduate at UF and a research assistant at the Florida Museum.  
By observing the change from caterpillar to butterfly, students will learn about an insect's life cycle, the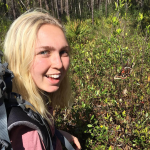 plants they feed on and the threats they face.  
 "Students will begin to think about how we interact with insects in the wild. Once students learn to look closely at nature, we hope that they will develop a deeper interest in all of the systems that nature encompasses," said Amanda Markee, molecular lab manager in the McGuire Center for Lepidoptera and Biodiversity. 
The team will make two in-person visits to each classroom, as well as twice-monthly Skype meetings with the class so students can ask questions and share their observations with working scientists.  
"This also helps build a connection between students and scientists, which helps encourage inclusivity in the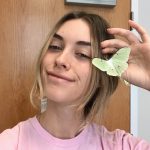 sciences," Markee said.  
Hailey Dansby, an undergraduate student in the UF College of Liberal Arts and Sciences, said this outreach project is about telling stories in a hands-on manner.  
"I think this project is crucial because it opens a window to a different world," Dansby said. "To me, science education is really about telling the stories of the natural world, and that is exactly what this project gives us an opportunity to do."