In October 2018, the Thompson Earth Systems Institute initiated its first annual grants program. These grants are intended to support projects by UF students and postdocs that communicate Earth Systems research to the institute's audiences. We received 16 total applications, representing 23 students and postdoctoral associates across 13 different UF departments. We are pleased to announce the six projects that were selected for funding this year:
Coding in the Environmental Sciences: A Field Trip and Hands-On Experience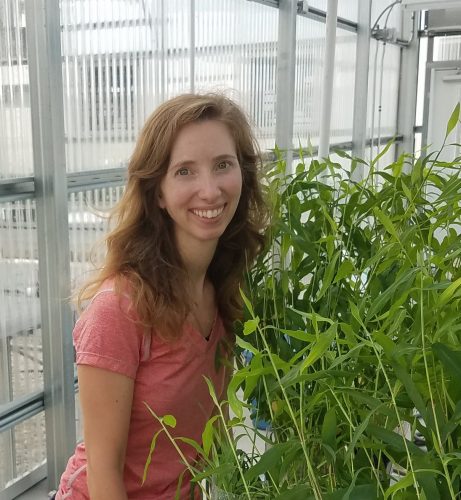 Amy Kendig, Ph.D.
Postdoctoral researcher in plant disease ecology
Agronomy Department, College of Agricultural and Life Sciences
https://amyekendig.wordpress.com/
Abstract
The opportunities for students to gain computer programming skills are on the rise, allowing them to practice critical thinking and prepare for future careers. While engineering and the tech industry are often viewed as the career trajectories for people with computer science skills, the number of careers that use coding is immense. Environmental scientists use coding to understand and protect the complex systems on Earth. During this field trip, students will visit an outdoor research site, a greenhouse, and a computer lab to see current ecological research at UF and learn basic coding skills used to answer questions in ecology.
Virtual Climate Scientist: A Polar Ice Cap Expedition
Daniel Pimentel
Ph.D. student and Lab Coordinator, Media Effects & Technology Lab (METL),
College of Journalism and Communications, University of Florida
Faculty Adviser and Director: Dr. Sri Kalyanaraman
Media Effects & Technology Lab (METL), College of Journalism and Communications, University of Florida
Abstract
The Virtual Climate Scientist project is a 10-minute immersive virtual reality (VR) experience designed to educate the general public about paleoclimatology. Using VR headsets and controllers, audiences assume the role of a climate scientist conducting research in Antarctica. The interactive experience allows individuals to visit a polar ice cap, use equipment to extract an ice core, inspect its geological markers for global climate change indicators, and learn how scientists use this information to make predictions of future climate change. The simulation will be integrated into middle school science curricula, and publicly disseminated through civic organizations, public libraries, and museum pop-ups.
Effects of multiple stressors on seagrass meadows: an exploration of how human activity can impact coastal ecosystems
Jamila Roth
Ph.D. student in Interdisciplinary Ecology, studying coastal ecology
School of Natural Resources and the Environment, College of Agricultural and Life Sciences
Faculty Adviser: Dr. Laura Reynolds
Department of Soil and Water Sciences, 
School of Natural Resources and the Environment, College of Agricultural and Life Sciences
Abstract
Human population growth and coastal development negatively affect coastal ecosystems and the valuable services they provide. Nearly 1/3 of the global areal coverage of seagrass has disappeared in the last 150 years, likely due to human activity. I am researching the effects of warming temperatures and nutrient additions on seagrass communities, and I will use my acquired knowledge to educate Florida K-12 students and lifelong learners about seagrass communities, the ecosystem services they provide, and the effects of human activity on these ecosystems by creating and sharing lesson plans as well as an interactive exhibit.
Water resources and human society: educating Floridians about the value of water resources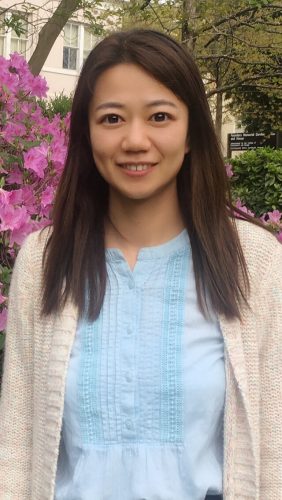 Fei He ("Fei" is my first name, "He" is my last name)
Master's Student in Natural Resources, Environment, and Water Policy
Food and Resource Economics Department, College of Agricultural and Life Sciences
Abstract
Water resource is an important part of Earth's natural system. Florida is blessed with water, however, water resources in Florida face scarcity and pollution challenges. The goal of this project is to develop a strategy to ensure Florida water resource sustainability by disseminating information to the public and the next generation of decision-makers about the economic value of Florida water resource. To achieve this goal, the project will: 1) Summarize literature discussing the economic value of Florida water resources; 2) Develop and disseminate water resource educational materials for the general public. This project is closely integrated to my thesis research focused on water resources in agricultural Suwannee Basin.
Endangered butterflies in a changing climate: Risks and challenges of the Miami blue butterfly in the Florida Keys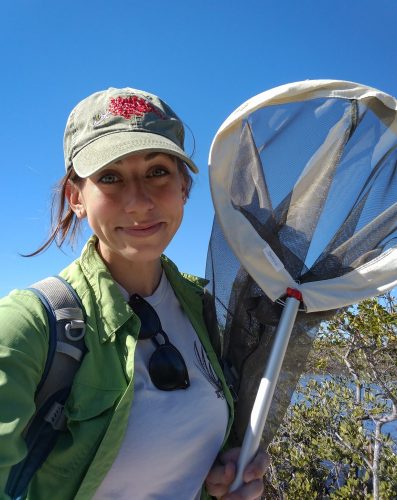 Geena M. Hill
M.S. Student in Interdisciplinary Ecology
Florida Museum of Natural History,
School of Natural Resources and the Environment
Twitter: @geenacolina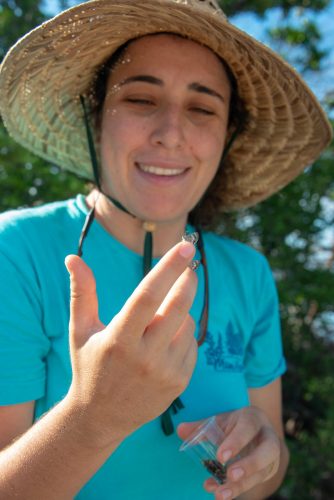 Sarah R. Steele Cabrera
M.S. Student in Entomology
Florida Museum of Natural History, Department of Entomology and Nematology
Twitter: @swamphiker
www.floridamuseum.ufl.edu/daniels-lab/
Abstract
The Florida Keys are home to many unique species, many of which are at risk of extinction. We use a federally endangered butterfly, the Miami blue, to illustrate the challenges that many of these species face from climate change impacts. We are creating a temporary exhibit that will be displayed at the Florida Keys National Wildlife Refuge Complex's new Nature Center to engage residents and visitors of all ages about how ecosystems in the Keys will be affected by climate change. The project will include coloring books for children to take home as well as a virtual exhibit.
The ImportANTS of Ants
Jenna Allen – Undergraduate Biotechnology Major, Department of Biology, College of Agriculture and Life Sciences
Sara Zollota – Undergraduate Microbiology Major, Department of Microbiology, College of Liberal Arts and Sciences
Patricia Perez – Undergraduate Environmental Science Major, Department of Environmental and Global Health, College of Agriculture and Life Sciences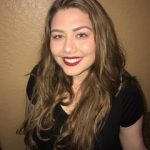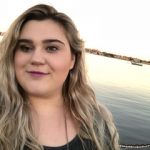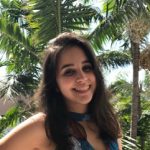 Abstract
This outreach project is a way for young students to learn about our natural environment, organisms that live in it, and how invasive species can have detrimental effects on it. We will use ants as they are charismatic and easy-to-find organisms. Through educational activities and learning stations students will have the chance to learn about multiple ant species, native and invasive, and participate in hands-on activities to explore a science field that is usually not touched on in a typical classroom setting. By learning about this scientific field, it could inspire students to gain an appreciation for the ecosystem around them and perhaps continue into a field of scientific research as they progress into higher education.
Congratulations to the 2018 recipients, and we look forward to following these projects over the next year!