Fei He has always made the connection between economics and water.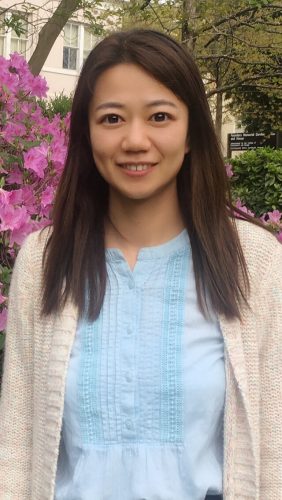 Growing up in China, her mom worked for a water utility company, so early on she related the natural resource to having a concrete cost.  
And after canoeing near High Springs during one of her University of Florida master's classes and seeing pollution throughout the waterway, He said the experience sparked her interest in researching the economic value of Florida's water resources. 
"That's the first time I saw, this is real," she said. "I'm kind of lucky because I can explore my childhood." 
Today He is a second-year Ph.D. student in the University of Florida College of Agricultural and Life Sciences Food and Resource Economics Department.
In 2018, He received a TESI Grant for Education and Outreach. With this funding, she created a project to share information about the economic value of Florida's waterways with the public as well as stakeholders and decision-makers. A core component of the project was a set of five fact sheets, written and produced by He, that explore the value of state and natural parks, outdoor recreation, springs and ecosystem services in Florida. 
TESI funding also allowed He to attend conferences and connect with people who could help share her work. She attended the 2019 Extension Professional Associations of Florida (EPAF) conference where she drew interest from UF Institute of Food and Agricultural Sciences Extension agents. After networking, she presented her work via Zoom on July 16 at the UF/IFAS Southwest District All-Faculty meeting.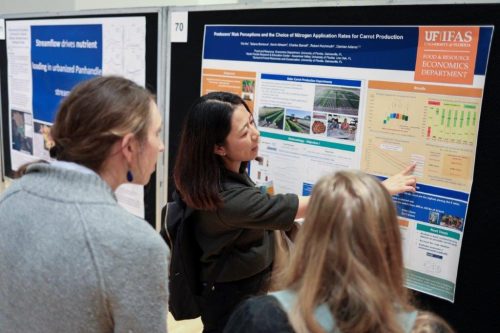 He's fact sheets have now been distributed in all 67 Florida counties at IFAS extension offices. She also won a student poster award at the 2020 UF Water Institute Symposium and offered her fact sheets to the Florida Springs Institute for distribution. He is now working on publishing additional documents about the economic benefits of water. 
Florida's water resources face a multitude of challenges, including scarcity and pollution, He said. So one of her career goals is to effectively illustrate how these important resources contribute to Florida's economy and support many jobs, an idea that might resonate with people. 
 "Few people know this information; they don't know water can provide so many benefits to Florida," she said. "I hope if they know this information, this probably can help us to protect the water." 
He earned her bachelor's degree in economics from Northwest University in China and her master's degree in natural resources, environment and water policy from UF. 
She loves traveling, exploring new places and outdoor activities. Since her first trip to the springs where she discovered her interest in preserving Florida's water, she has been back many times. Silver Springs is her favorite, she said. 
Now working on a Ph.D., He will continue her research on economics and Florida's waterways. She said she will focus on natural resource economics and the regional economic impact of agriculture for the Florida region, focusing on water quality, fertilizer use and nutrient pollution. She hopes to find solutions to balancing agriculture production and profit with protecting water quality. 
He said the TESI grant and the ability to create fact sheets and distribute them throughout the state has shaped her future plans.  
"I feel that this project broadened my research," He said. "I would like to explore more about water's economic impact and how to estimate the value of water in our region." 
 She hopes her work will have a lasting impact. 
Explore He's fact sheets at the links below, or check out the gallery:
Fact Sheets