Oftentimes, keeping up with our state's environmental news can be daunting — and sometimes discouraging as we tend to focus on the long list of problems to be solved. But, it's just as important for us to focus on the good news. 
We've curated a list of this month's environmental success stories in Florida: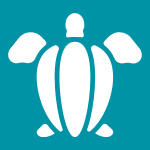 While beaches have been void of human activities during the COVID-19 pandemic, there is a "rare silver lining" to the situation, at least for sea turtles. Emptier coastlines mean less pollution, fewer disorienting lights and little disturbance of turtle nests. Researchers must wait until the end of the season to record total hatchling numbers, but say this time has been promising for sea turtle populations.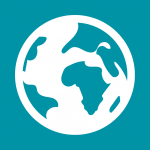 "When people stay home, Earth becomes cleaner and wilder." The Associated Press reports this phenomenon months into the coronavirus pandemic that has sent the world inside. Outside, air pollution plummets globally, while animals explore the human world unhampered. Coyotes, goats and even monkeys take advantage of empty streets and public places. While these changes may be temporary, nature perseveres.
The Florida Aquarium made a breakthrough discovery by witnessing the reproduction of the ridged cactus coral, resulting in more than 300 babies. This is the first time the proud parent species has reproduced in a lab. Researchers hope this effort can help to eventually replace natural colonies lost to ocean acidification, warmer waters and Stony Coral Tissue Loss Disease.
Emptier beaches also mean more real estate for Florida's shorebirds. Populations have been declining for those species that lay their nests in the sand or shelly areas that tourists usually claim. While monitoring of nesting areas will be decreased from previous years, researchers hope that nesting will increase due to the lack of foot traffic.