It's been over a year since 215 million gallons of wastewater was pumped into Tampa Bay to stop a leak at Piney Point, a former phosphate-processing facility in Manatee County.
Explore our timeline to take a look back at the long and troubled history of the site and to catch up on what's been happening lately.
Background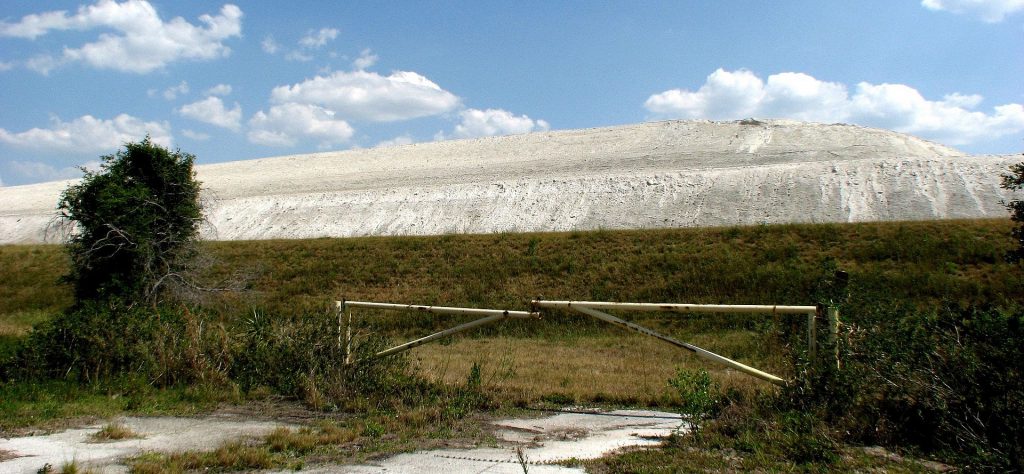 After processing phosphate rock —  a common ingredient in fertilizer  — materials like calcium sulfate, gypsum, uranium, thorium, radium and a gas called radon are left behind along with wastewater at sites like Piney Point. This mixture of solid wastes is called phosphogypsum, and it is normally stored in piles, or stacks. Polluted water is often kept in lined reservoir ponds.
The Piney Point crisis was triggered in March 2021 when a leak in the liner caused a partial breach in the reservoir's containment walls. To avoid large-scale collapse and lower water levels to prevent major flooding, untreated, acidic wastewater was pumped into Tampa Bay.
While the Florida Department of Environmental Protection (FDEP) concluded Piney Point's wastewater was not radioactive, conservation organizations have raised concerns over its elevated levels of nitrogen and phosphorus. Excessive nutrients like these could have been a factor in worsening ongoing toxic algal blooms and fish kills.
Hundreds of millions of gallons of wastewater remain at Piney Point, and total cleanup may not be completed until 2024. Stakeholders say proactive measures are necessary to stop this situation from happening at waste sites elsewhere in the state: out of 27 phosphate mines in Florida, nine are still currently active.
Timeline of Events
Click the following link to explore an interactive version of this timeline: Piney Point Timeline
1966
Piney Point is first built by the Borden Chemical Company. The facility processes phosphate rock into fertilizer.
1970s
The company dumps polluted wastewater from the facility into nearby Bishop Harbor, resulting in fish kills.
1980s
1990s
The Mulberry Corporation buys Piney Point, but the facility faces financial troubles.
 A dam breach and heavy rains cause high water at the site and the eventual dumping of wastewater into the Alafia River, resulting in a fish kill.

Water from the phosphogypsum stacks leaks underground. FDEP fines Piney Point for these leaking ponds.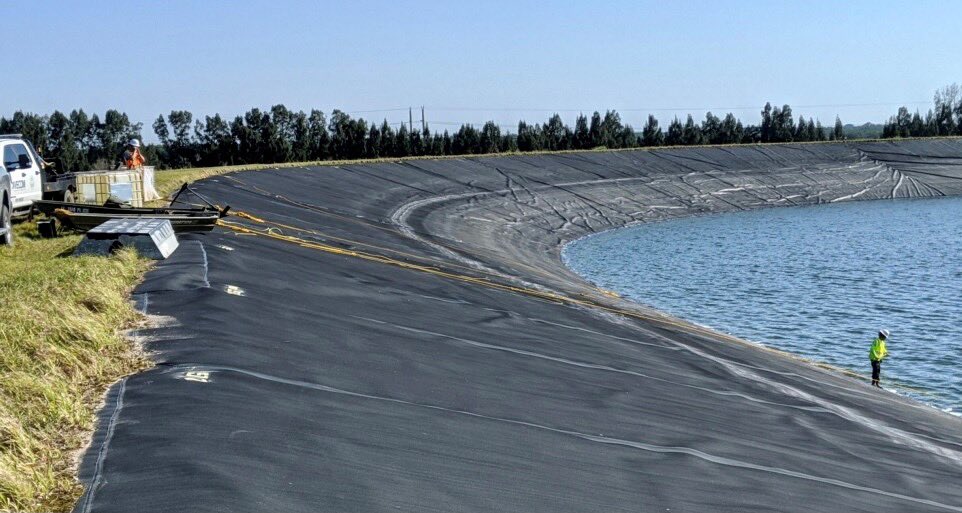 2000
Piney Point owners face more financial struggles.

Mulberry Corporation's permit renewal for Piney Point is denied by the state.
2001
Piney Point's owners, Mulberry Corporation, file for bankruptcy and abandon Piney Point. It no longer functions as a phosphate processing plant.

The U.S. Environmental Protection Agency, then FDEP, take over the site.

Hurricane Gabrielle causes Piney Point's ponds to overflow, and more wastewater is pumped in Bishop Harbor.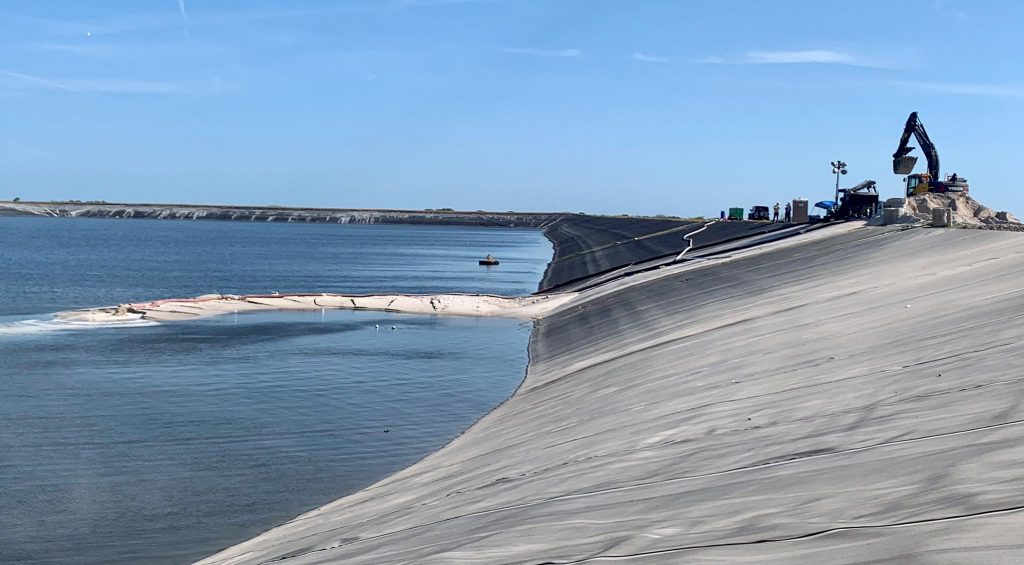 2002
The state works to close Piney Point permanently and treat its wastewater, but heavy rains complicate the process.

The Cargill company takes over and will be responsible for the site's cleanup.
2004
2006
HRK Holdings buys the property and plans to use it as a site to store dredge material, or sediment that is removed from the bottom of bodies of water to r

eshape

land and water features and develop navigation

tools, like boating channels

. The company is tasked with maintaining the phosphogypsum stacks and the wastewater ponds.
2008
The U.S. Army Corps releases a 72-page study warning against storing the dredge material, which it says might be catastrophic and cause a breach in Piney Point's liner.
2011
A wastewater leak caused by the dredging project results in an emergency discharge of millions of gallons of wastewater into Tampa Bay.
2013
State officials first consider a plan to inject Piney Point wastewater deep underground.
2016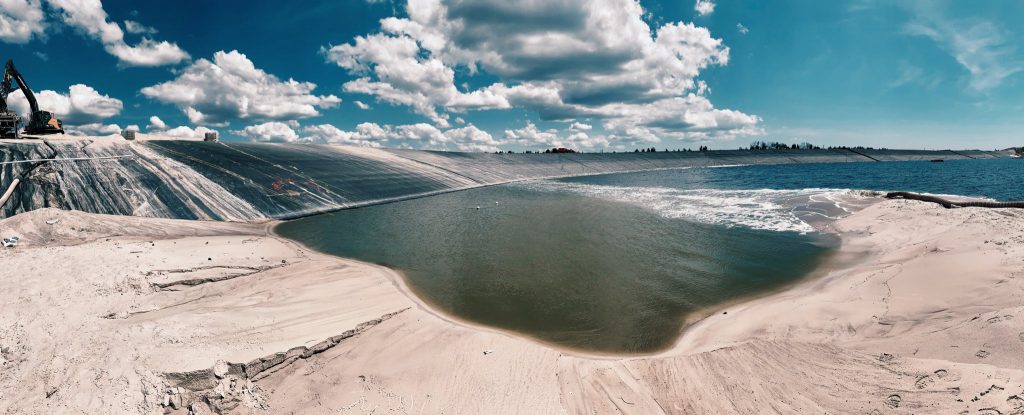 2020
Officials warn that there are leaks in Piney Point's reservoir liner above the water level and that there may be more failures below the surface. HRK, the owners, also identify flaws in the liner.
March 2021:
A leak in the containment wall liner is discovered.

To reduce pressure on the leak,

 

officials begin pumping

more than 200 million gallons of 

t

he reservoir's 

polluted 

water into

 Tampa 

Bay

.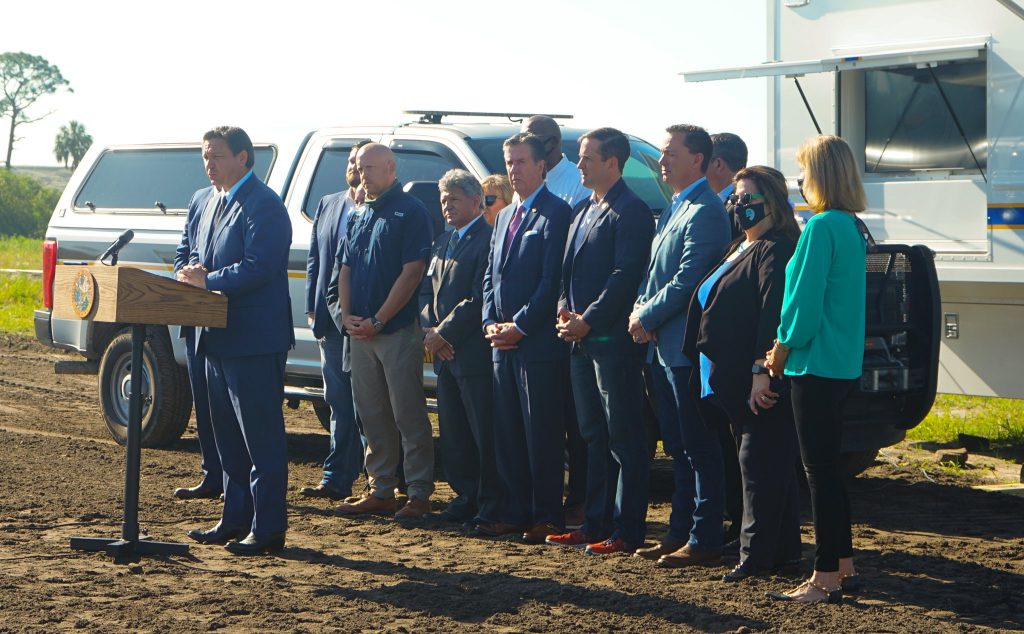 April 2021:
Responding to the risk of catastrophic 

flooding should the leak 

become a 

full-fledge

d

 breach in the 

liner, 

a

round 300 homes

,

 as well as businesses and 

the nearby Manatee County Jail a

re evacuated

.

Florida Gov. Ron DeSantis declares a state of emergency in the surrounding counties.

The pumping is halted

 to allow officials to use technology to treat the 

remaining 

water

 before releasing more. 

Florida State Senator Jim Boyd 

introduces an amendment

to the state budget

 

that would allocate $3 million

to the cleanup effort

, but officials note that total

remediation

 

could cost up to $200 million.

 DeSantis says

that he will

also r

edirect $15.4 million from the Florida Department of Environmental Protection's existing budget

 to

ward

 the cleanup.

 
May 2021:
Environmental groups publish a notice of intent to sue over the Piney Point crisis.
June 2021:
August 2021:
December 2021:
The state seeks to dismiss the environmentalists' lawsuit, stating they are already doing enough to fix the problem.
The permit for the injection well is finally approved and issued.
January 2022
Piney Point still holds 397 million gallons of wastewater. Officials worry about how rainfall will affect water levels at the site.
February 2022
March 2022:
The state approves a plan to close Piney Point. Officials predict the plan may be completed by December 2024.
The state has now spent $85 million dollars on cleanup since the March 2021 leak.
---
What You Can Do