The Florida Museum's Vertebrate Paleontology collections provide the most complete basis available for study of Cenozoic vertebrate life and evolution in the eastern United States and the circum-Caribbean Basin area.
Combined, the five separate collections total about 850,000 specimens, of which more than 560,000 are catalogued and on a searchable online database. Holotypes number about 245 specimens. Learn more about the collections…
All About Montbrook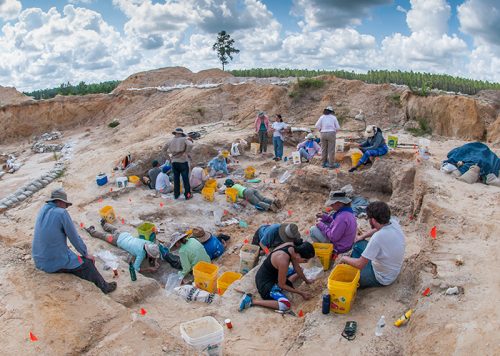 For the latest news about the Montbrook fossil site, about both the field and the museum collection, check out the Montbrook Fossil Dig blog.
NEW! Returning Montbrook volunteer or interested in learning how you can get involved? All scheduling and dig information has been moved to the official Montbrook Fossil Dig website.
Recent Research News From Our Collections