The Division of Vertebrate Paleontology uses the assistance of volunteers in the museum's collections facility, Dickinson Hall on the University of Florida campus.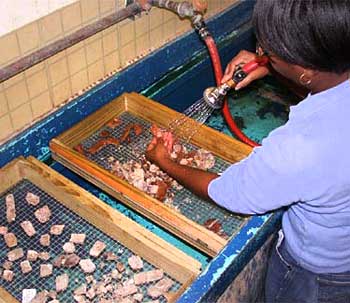 The primary duty of volunteers is to clean the dirt and clay off of newly collected fossils, and to glue together broken specimens. More experienced volunteers can take on additional tasks, such as fossil identification and helping the preparator make molds and casts.
Because of the time invested in training our volunteers for work in the collection, we only accept individuals who can work at least three hours per week and who can work for a minimum of six weeks (ideally longer). Volunteers must be a minimum of 16 years old. Normal working hours for volunteers are between 8:30 AM and 5 PM, Monday through Friday.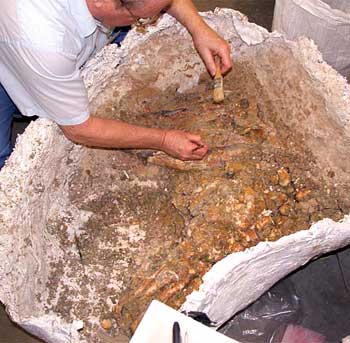 Persons interested in interviewing for a collections-based volunteer position should contact Richard Hulbert at:rhulbert@flmnh.ufl.edu or 352-273-1821.