The McGuire Center for Lepidoptera and Biodiversity serves both research and public education functions. The center includes the 6,400-square-foot living Butterfly Rainforest, an adjacent 4,600-square-foot exhibit gallery featuring information about Lepidoptera and rain forests worldwide, as well as more than 31,000 square feet of research laboratories and collection space.
Take a Video Tour of the McGuire Center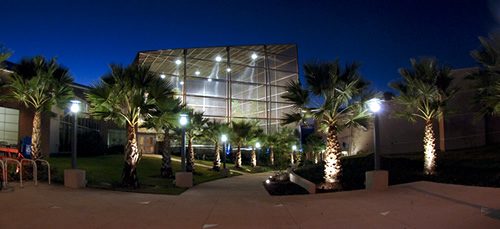 The center houses Florida Museum specimens formerly stored at the Allyn Museum in Sarasota, and other collections from UF and the Florida Division of Plant Industry. With more than 10 million specimens, the McGuire Center houses one of the world's largest Lepidoptera collections, representing most of the world's 20,000 butterfly species and many of the estimated 245,000 moth species.
The research space includes three floors with compacted drawers and alcohol specimen vials; laboratories focusing on molecular genetics, scanning electron microscopy, image analysis, conservation and captive propagation of endangered species, optical microscopy and specimen preparation; and classrooms and offices for students, curators, collection managers and other staff.
Latest Research News