While the 2020-21 school year – a time filled with uncertainty and perseverance – has come to an end,the University of Florida Thompson Earth Systems Institute's Scientist in Every Florida School (SEFS) Program has big plans to continue connecting scientists to students next year. The team is happy to announce that SEFS's K-12 Scientist in Residence, Alan Ivory, will help make that happen with continued support from the Smallwood and Felburn Foundations. 
Due to the pandemic, Ivory's start with SEFS was delayed; but that didn't deter his efforts to connect with students. He was named TESI's K-12 Smallwood Foundation Fellow at the start of 2020-21 school year through the generous support of the Smallwood Foundation. Although part-time at first, the Felburn Foundation complemented this funding and promoted Ivory to a full-time position for the rest of the school year with SEFS.
Located as a unit within the Florida Museum of Natural History, SEFS has over 500 actively participating scientists at various stages in their careers. This includes graduate students who can act as near-peer role models to veteran scientists who are using their botany knowledge to transform the field. And since this community of scientists is located throughout Florida, they can speak about local environmental issues of potential interest to students.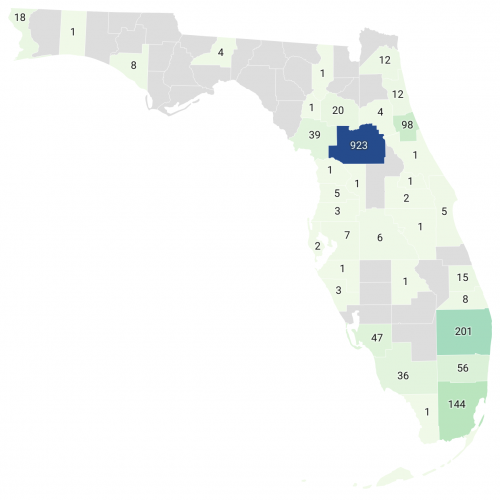 In its first year in 2019-20, SEFS worked to connect scientists with teachers in five counties: Alachua, Escambia, Lee, Palm Beach and Seminole. The following year, SEFS expanded and began to offer virtual scientist visits in all 67 counties during the pandemic – with Ivory working specifically in Marion and Levy Counties. Combined, 98% of the schools in these counties receive Title I funds that help provide additional resources to low-income students. His hard work enabled 90% of the schools in Marion County to work with SEFS. Both counties are rural, and serve both students who belong to families of migrant farmworkers and/or speak English as a second language.
Over the course of the 2020-21 school year, SEFS hosted several teacher professional development workshops, created lesson plans and instructional materials, facilitated learning at after-school programs and coordinated 962 virtual classroom visits with scientists in both Marion and Levy Counties. Although all SEFS scientists contributed to the program in incredible ways, none had the time and capacity to dedicate to Levy and Marion counties like Ivory was able to do.
But his endeavors won't stop there: "I knew next year had to be even greater," he said.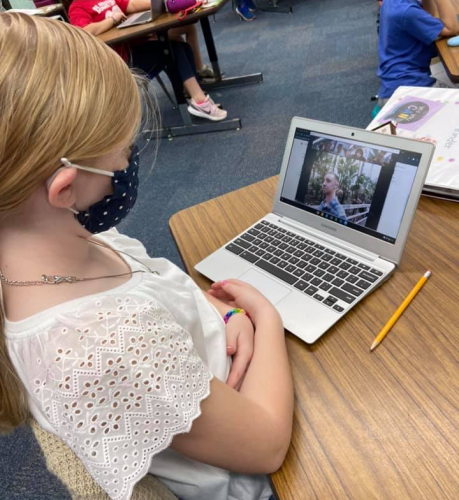 This upcoming year, through the continued support of the Smallwood and Felburn Foundations, Ivory will be stationed out of a revitalized environmental science lab in the Silver River Museum in Marion County. There, students can come to the museum, collect data and analyze it onsite – all with an in-person scientist to mentor them.
"The ability to, in a single school day, both collect water from a local waterway and then take it back to a lab to conduct chemistry on it is very valuable," Ivory said. "It can be very fulfilling to see a project through from beginning to end like that."
This renewed funding during the 2021-22 school year will continue expanding the SEFS programming to reach, either virtually or in-person, approximately 90% of all 57 public schools in the neighboring counties. The SEFS team plans to host classroom scientist visits and teacher field trips; facilitate student research opportunities through instruction and experimentation; and lead professional development workshops.
"This program offers a unique experience to elevate what science learning and research experiences could be," said Brian Abramowitz, K-12 education and outreach coordinator with SEFS.
Do you teach in Marion or Levy County and want to work with Alan? You can request a scientist visit  or directly email him.