As Scientist in Every Florida School prepares for our next round of livestreams, we want to hear from you — what topics in the subject of biology would you like your students to learn more about?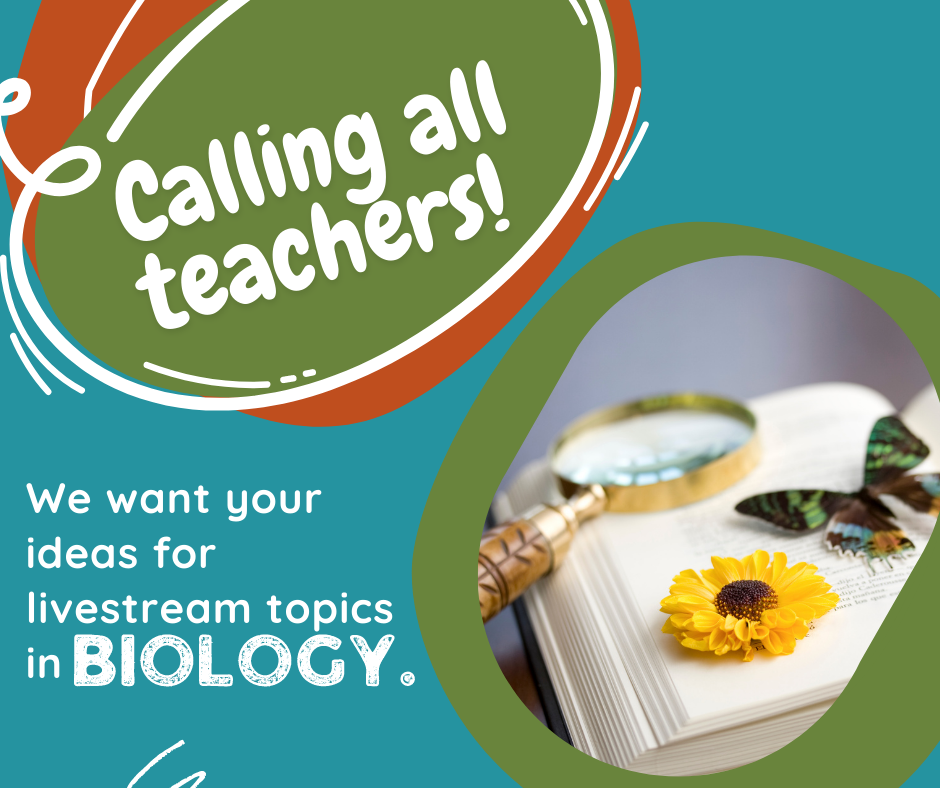 In the past, SEFS has provided scientist Q&As and special presentations on a variety of science topics such as:
Symbiotic Relationships
Algal Blooms
Plate Tectonics
Shipwreck Archaeology
 . . . and much more!
You can view videos of previous livestreams on our YouTube channel.
Have an idea? Send an email to one of our K-12 Education & Outreach Coordinators:
Brian Abramowitz- babramowitz@floridamuseum.ufl.edu
Stephanie Killingsworth- skillingsworth@floridamuseum.ufl.edu
To request a scientist visit for your county, fill out the form at the following link: Request a Scientist
To learn more about how to get involved with Scientist in Every Florida School, visit our website.