Back to main post
Not only is improper disposal of garbage and materials an environmental hazard, but it also poses a threat to human and animal health due to its potential to spread pathogenetic diseases.
Like most other states in the U.S., much of Florida's waste gets landfilled. But bills to create comprehensive recycling programs, amend littering laws, and address the state's single-use plastic obsession are on the table this session:
Regulation of Single-use Plastic Products
At the beginning of the 20th century, the invention of plastic was hailed as "revolutionary." It represented one of the first substances that was entirely artificial, not reliant on the products of nature.
Now, its creation has evolved into a 21st-century crisis. Worldwide, 300,000 million tons of plastic are produced annually, half of which are single-use. And unfortunately, only 9% of plastic waste is actually recycled. Most ends up in landfills. In 2010, 31.9 million tons were either mismanaged or littered in global coastal regions. Some of this plastic pollution has infiltrated marine ecosystems, where it threatens water quality and poses risks to animal and marine life.
When left alone, plastics never break down; they simply break up into tinier pieces, eventually becoming secondary microplastics. Primary microplastics are manufactured for use in products like toothpaste and facial scrubs, although international campaigns are rallying against this. These small bits of plastic are especially dangerous because, like all plastics, they don't break down easily. Because of their size, microplastics can pass through filtration systems and pose problems for aquatic life.
Here in Florida, a water-locked state surrounded by vulnerable marine ecosystems, several cities and counties have tried to outright ban single-use plastics. But the efforts have been unsuccessful, thanks to a state preemption that prevents local governments from passing such measures.
SB 336, introduced by Florida State Sen. Ana Maria Rodriguez (R), aims to give an exception to this preemption to specified coastal communities. If passed, this bill would allow communities in coastal areas to establish programs that regulate single-use plastic products. This bill would also require the Florida Department of Environmental Protection to submit updated reports that analyze the need for regulation of disposable plastics to the state legislature.
This same bill was introduced during the 2022 legislative session, but died.
In an interview with TESI last year, Maia McGuire, associate director for extension and education at Florida Sea Grant and associate program leader for marine and coastal extension at the University of Florida Institute of Food and Agricultural Sciences, commented on what this bill might mean.
"What this bill wants to do is not completely do away with that preemption but make an exception for coastal communities to allow them to have those local bans," McGuire said. "It's not uncommon to see very similar things being proposed by different people."
UPDATE: SB 336 died in the Commerce and Tourism Committee.
Release of Balloons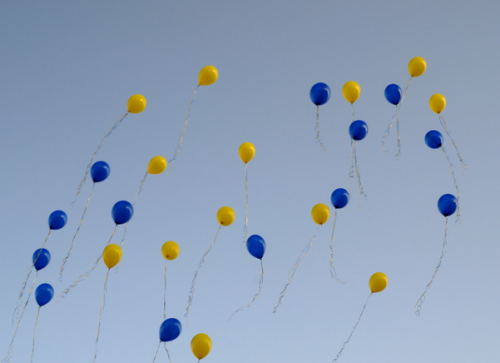 According to the Florida Fish and Wildlife Conservation Commission, current state law allows the release of balloons outdoors if they are biodegradable or photodegradable. A new bill, HB 91, filed by Florida State Rep. Linda Chaney (R), seeks to change that.
Under the new legislation, balloons could only be released by a government agency or contract, or for scientific purposes.
When balloons are released, they become trash and contribute to the current plastic pollution crisis. When balloons end up in the ocean, they can harm sea life and eventually turn into microplastics.
According to the World Wildlife Fund, even biodegradable balloons can take months to biodegrade, causing substantial damage during their time cycling through an ecosystem.
UPDATE: HB 91 died in the Agriculture, Conservation & Resiliency Subcommittee.
Comprehensive Waste Reduction and Recycling Plan
SB 506, introduced by Florida State Rep. Joe Casello (D) would develop and establish a comprehensive waste reduction and recycling program for Florida. In 2020, the state had set a goal to recycle 75% of its waste — a goal that was not met. This bill also serves to address this disparity.
The goals of SB 506 include developing public outreach and programming by the Florida Department of Environmental Protection (DEP), providing recycling assistance, and creating a market for recycled materials. The DEP would also be required to generate a report detailing all activities for the program during the first three-year period.
McGuire said this bill would help streamline the hodgepodge of recycling programs around the state.
"There isn't a one-size-fits-all resource, it changes all the time," McGuire said. "You really just have to research your local waste haulers and find out what the local policies are."
UPDATE: SB 506 died in the Fiscal Policy Committee.
Unlawful Dumping
SB 1369, introduced by Florida State Sen. Tom Wright (R), amends a current state law known as the Florida Litter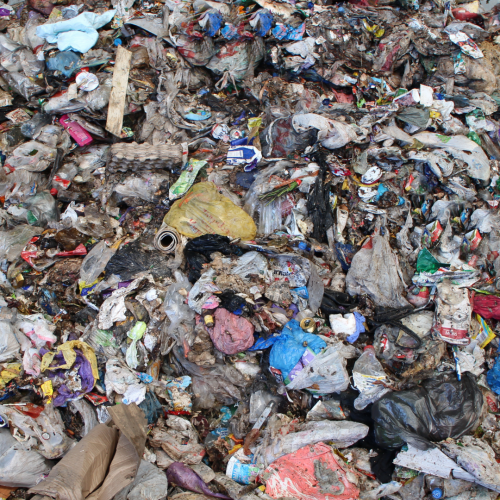 Law. This legislation prohibits littering and dumping and outlines the penalties possible for each. It is illegal to dump litter "in any manner or amount" as follows:
On any highway or public land
In any body of water
On private property
SB 1369 amends the Florida Litter Law by adding "to drain" and "to discharge" to the definition of dump, making it unlawful to dump from boats or water vessels into a Water Control District property or canal.
UPDATE: SB 1369 was laid on the table, meaning it was set aside and died at the end of the session — however, its contents were substituted by HB 1367, which was enrolled, meaning it has been approved by both the House and Senate and sent to the Governor for approval.
Other Related Bills:
Disposal of Food Waste Material – HB 739 and SB 1336 (HB 739 died in the Agriculture, Conservation & Resiliency Subcommittee; identical SB 1336 died in the Appropriations Committee on Agriculture, Environment, and General Government)
Solid Waste Management – HB 975 and SB 798 (HB 975 died in the

Civil Justice Subcommittee

; SB 798 died in the

Environment and Natural Resources

Committee)
Recycling of Covered Electronic Devices – HB 691 & SB 1030 (HB 691 died in the Agriculture & Natural Resources Appropriations Subcommittee; SB 1030 died in the Appropriations Committee on Agriculture, Environment, and General Government)