Back to main post
Editor's note: Since the issue is going out before the start of the session, our coverage only includes bills introduced before Feb. 17, 2021.
With thousands of unique species of flora and fauna and 114 federally endangered or threatened organisms, Florida faces distinctive conservation challenges. 
Several bills introduced in the Florida Legislature this session have the potential to affect some of the state's most-loved species and the habitats they depend on. Measures include prohibiting oil and gas drilling in the Everglades, addressing wildlife racketeering, reversing a 2020 law that limits rights of nature legislation and appropriating money to a variety of conservation projects.  
Here's what this year's habitats, biodiversity and conservation legislation is all about:
Everglades Protection Area
Nearly 8 million people rely on the Everglades for drinking water, and at least 60 endangered species use the area for habitat and food. The 18,000-square-foot wetland also contributes to flood control and provides recreation opportunities for many state visitors. 
Two Everglades Protection Area companion bills — HB 333, introduced by Florida State Rep. Vance Aloupis (R), and SB 722 introduced by Florida State Sen. Ana Maria Rodriguez (R) — would prevent the Department of Environmental Protection from granting permits for oil and gas well drilling within the Everglades Protection Area. Other places like improved beaches, bays, estuaries, wildlife preserves and certain latitudes off Florida's coast are already protected under current law. 
The Everglades Protection Area is a large tract of land that encompasses the entirety of Everglades National Park, Arthur R. Marshall Loxahatchee National Wildlife Refuge and a few other surrounding water conservation areas. This area was designated by the Everglades Forever Act in 1994 and has been the focus of a phosphorus reduction program.  
Jon Martin, a professor in the University of Florida's Department of Geological Sciences, has done research in an oil field located in Big Cypress National Preserve, which is adjacent to the Everglades Protection Area. He said if drilling were allowed in the Everglades Protection Area, the main impacts would be the possible construction of roads in order to transport equipment to the site in addition to the building of wells, pipelines and other infrastructure. 
"It's a pretty major industrial operation that can take up, you know, square miles of the landscape," Martin said.  
UPDATE: HB 333 died in the State Affairs Committee; identical SB 722 died in the Environment and Natural Resources Committee.
Rights of the Natural Environment
During last year's session, SB 712, or the Clean Waterways Act, aimed to address pollution risks associated with Florida's aging wastewater infrastructure. The law passed, but tagged onto it was language that prohibits "local governments from recognizing or granting certain legal rights to the natural environment or granting such rights relating to the natural environment to a person or political subdivision," according to the bill text.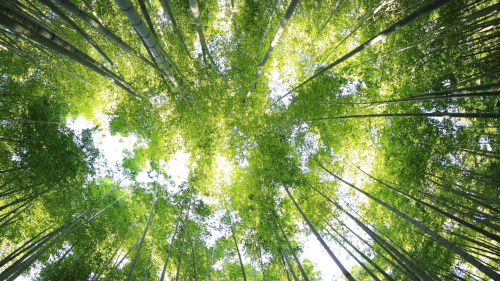 HB 6049, introduced by Florida State Rep. Anna Eskamani (D), would remove such provisions so that local governments could make their own call on granting what are referred to as "rights of nature" policies. 
Local governments in Pennsylvania, Maine, New Hampshire, California and others outside the U.S. have granted rights to trees, oceans, and animals — a growing legal trend known as the "Rights of Nature" movement. Last November, Orange County became the first county in Florida and the largest municipality in the U.S. to legally recognize the rights of nature.  
Just like how many corporations have rights that would normally be given to individuals, supporters of the Rights of Nature movement argue that natural resources, such as rivers and springs, should have legal "personhood," too.  
"Many nonhuman entities have rights under the law, like corporations, ships, and trusts. Why not grant similar rights to trees, birds and bees?" wrote Elizabeth Drayer, an environmental advocate and lawyer, in a guest column for the Orlando Sentinel. 
Under current laws, people can sue to stop environmental damage if they can show they have been personally harmed as a result of mismanagement. Giving legal rights to nature would allow lawyers to bring about cases that are focused on the harm to nature itself.  
Supporters of preempting, or stopping governments from passing these kinds of laws, argued last year that "litigation costing cities and developers millions of dollars and inflating housing costs" could result from allowing these types of lawsuits, according to the Tampa Bay Times. The Florida Farm Bureau told WUFT that giving rights to nature would be unnecessary, as "Floridians already have ample opportunity under existing law to challenge activities or government actions they feel result in harm to the environment." 
The idea that facets of nature can be considered autonomous entities is not new. Indigenous people have long held beliefs that land is not property, and other nations like Nepal, New Zealand and India have already incorporated provisions for rights of nature into their legal systems.  
UPDATE: HB 6049 died in the Civil Justice & Property Rights Subcommittee.
Racketeering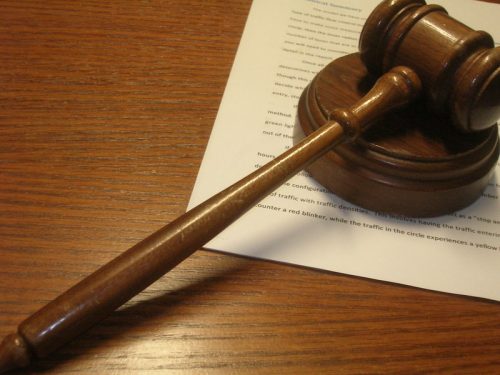 Two similar bills — SB 776, introduced by Florida State Sen. George Gainer (R), and HB 783, introduced by Florida State Reps. Jenna Persons Mulicka (R) and Tobin Rogers Overdorf (R) — would change the definition of the term "racketeering activity" to "include certain actions relating to the illegal taking, killing, wounding, sale, purchase, or possession of wild animal life, freshwater aquatic life, or marine life, and related crimes," according to the SB 776 bill text. 
Racketeering law previously included language about fraud, telemarketing, dog and horse racing, kidnapping, human trafficking and more. This bill adds these additional wildlife crimes to the list for further protection under the law. 
"We are working through the legislative process to provide measures to better protect our wildlife resources," said Shannon Knowles, the public information coordinator for the Florida Fish and Wildlife Conservation Commission's Division of Law Enforcement. 
One study on wildlife crime in Florida looked at 15,657 incidents of cited fish and wildlife offenses in the state. While the study states that "without a consistent and national database to track the problem, it may be premature to make claims that wildlife crime is on the rise or on the decline," wildlife crimes are often undetected due to a lack of conservation officials, and the actual number is likely higher than recorded.  
National and state statutes already prohibit many types of wildlife crimes, but these kinds of crimes have not previously been listed under racketeering. 
UPDATE: SB 776 was enrolled (meaning it was approved by both the House and Senate and sent to the Governor for approval); identical HB 783 was laid on table (meaning it was set aside and died at the end of the session).
Conservation Area Designations/Kristin Jacobs Coral Reef Ecosystem Conservation Area
Two identical bills — SB 588, introduced by Florida State Sens. Lauren Book (D) and Loranne Ausley (D), and HB 217, introduced by Florida State Rep. Christine Hunschofsky (D) — change the name of the Southeast Florida Coral Reef Ecosystem Conservation Area to the Kristin Jacobs Coral Reef Ecosystem Conservation area. The area extends along the coast from Biscayne National Park to the St. Lucie Inlet.  
Kristin Jacobs was a Florida State Representative who died of cancer in 2020. She was an environmental advocate who pushed legislation relating to climate change. She also served as Chair of the White House National Ocean Council's Governance Coordinating Committee for President Barack Obama and resided on many climate resilience task forces at the local and national levels.  
The bill allows the Department of Environmental Protection to put up signs and markers to reflect the name change of the area. 
UPDATE: SB 588 was laid on table (meaning it was set aside and died at the end of the session); identical HB 217 was enrolled (meaning it was approved by both the House and Senate and sent to the Governor for approval).
Appropriations Bills
Multiple bills this 2021 legislative session appropriate, or set aside money for, a variety of biodiversity- and conservation-focused projects and initiatives across the state. They include: 
Another adjusts how money is used at the Florida Fish and Wildlife Conservation Commission. 
Other R
elevant B
i
lls