Back to main post
Editor's note: Since the issue is going out before the start of the session, our coverage only includes bills introduced before Feb. 17, 2021. 
With its more than 21 million residents, Florida claims the spot as the third-most-populous state in the country — so it may come as no surprise that it also ranks fourth in energy consumption, according to the U.S. Energy Information Administration.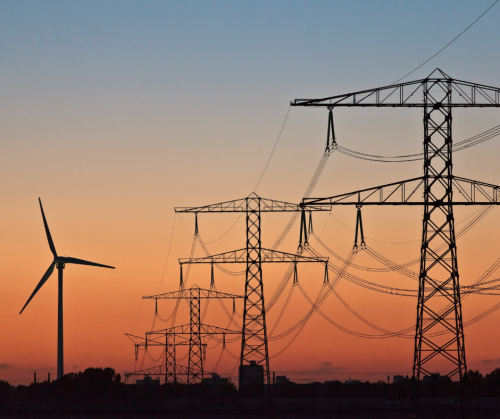 The energy consumed in the Sunshine State varies in source from nonrenewable resources, like coal, to renewable resources, like solar. Energy production using renewable sources instead of nonrenewable can decrease the amount of greenhouse gas emissions that drive climate change.
These two avenues of energy each have their own proponents and adversaries, creating a divide among Florida legislators and putting into question the success of proposed energy bills. 
Energy-related trends have been emphasized in proposed bills for Florida's upcoming 2021 Session, such as: 
Renewable Energy Goals and Task Force Possibilities
Looking ahead toward Florida's future, several legislators have proposed their own versions of energy goals for the state – including some that have already made appearances in past sessions. 
SB 720: State Renewable Energy Goals, introduced by Florida State Sen. Lori Berman (D), and identical HB 283, introduced by Florida State Rep. Anna Eskamani (D), propose these energy goals for the state: 
By 2040, 100% of the state's electricity will be generated from 100% renewable 

sources

.

 

 
By 2050, the state will have net-zero carbon emissions statewide.

 
Under current statutes, the term renewable energy refers to "electrical energy produced from a method that uses one or more of the following fuels or energy sources: hydrogen produced from sources other than fossil fuels, biomass, solar energy, geothermal energy, wind energy, ocean energy, and hydroelectric power." (It must be noted that although biomass is considered renewable, scientists say it is far from being carbon neutral.) 
Current laws also classify waste heat, an alternative energy resource made from sulfuric acid or pipeline-quality synthetic gas, as a form of renewable energy. This new bill would amend the definition of renewable energy to no longer categorize waste heat as a renewable source.  
While it's her first year submitting this bill, Berman said the legislation has been filed in the past by former Florida State Sen. José Javier Rodríguez (D), but it died in the Innovation, Industry and Technology Committee in 2020. Once thought of as a climate-change champion within the state's senate – even wearing rain boots in Sessions past to call attention to climate change – Rodríguez narrowly lost his seat by 34 votes during the past election cycle.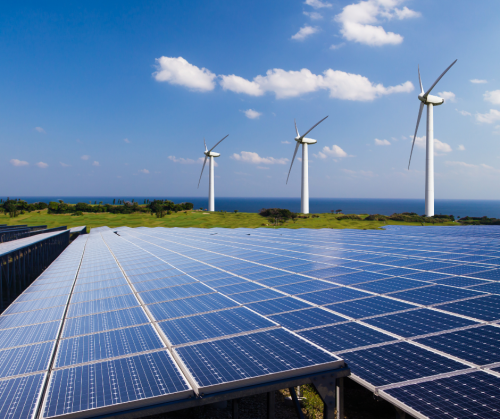 Berman has vowed to continue his legacy, and she said this bill is doing just that by attacking the harmful emissions that contribute to climate change.
"We can do mitigation efforts, but if we don't do the work on the front end, we're always going to be reactive and not proactive," she said. "It's important that we start to address the problem." 
While Berman said she'd like to stay optimistic, she's unsure about her bill's success this year. 
"I'm always a glass-half-full kind of person, but it's going to be a real uphill battle to even get a hearing on either the renewable energy bill or the solar bill," she said, referencing both of her energy-related bills mentioned in this article. 
Another proposed bill, SB 136 by Florida State Sen. Jeff Brandes (R), would create an Energy 2040 Task Force to project the state's energy needs over the next 19 years. The team would also determine how to best meet those needs "in an efficient, affordable and reliable manner while increasing competition and consumer choice and ensuring adequate electric reserves," the bill states.  
Even with Florida's current population, plus more than 100 million tourists in a normal year, Brandes said these numbers are destined to grow – and we need to be prepared.  
"This is obviously going to create a significant strain on our energy resources and water resources over the next decade, so let's look at that today," he said. "Let's make a plan for that today and create the road map for the future." 
Brandes proposed this bill during last year's session as well, but it died in the Innovation, Industry and Technology Committee. 
UPDATE: SB 720 died in the Environment and Natural Resources Committee; identical HB 283 died in the Tourism, Infrastructure & Energy Subcommittee. SB 136 died in the Regulated Industries Committee.
Third-party Renewable Energy Sales
Some legislators are attempting to dispute the Florida law that prohibits third-party solar companies from selling solar energy to consumers in what's called a solar power purchase agreement, or PPA. In these agreements, third-party companies could install solar energy systems on a customer's property and sell them the resulting energy. "Third-party" entities are any companies that aren't a utility.  
As the current law stands, only established utilities like Duke Energy and Florida Power & Light are allowed to sell that power directly to the consumers. But critics say these companies have prevented more homeowners from going solar by delaying their installation efforts and requiring expensive insurance policies. Attempts to overturn this state law have fallen short and faced harsh competition from the utilities. As a result, Florida is one out of a small handful of states with these remaining barriers on third-party solar companies. 
Florida State Sen. Jeff Brandes (R) has submitted a bill to challenge that law: SB 208: Renewable Energy. This bill would allow commercial properties and third-party companies to sell energy from their own renewable energy devices to adjacent businesses. Identical HB 775, introduced by Florida State Rep. Anika Tene Omphroy (D), aims to do the same.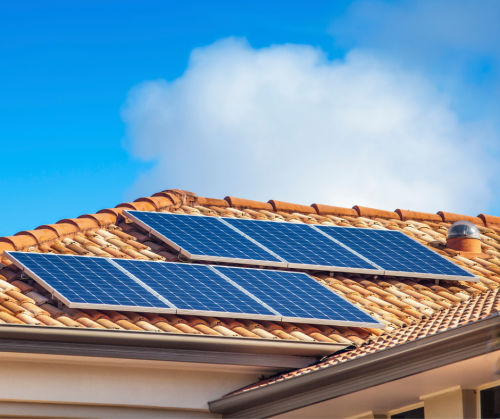 While this legislation allows businesses to sell their solar energy to nearby entities, it also acknowledges that renewable energy might not entirely cover the organization's full energy needs. That's where the utilities can step in again and provide the additional energy. 
"Nobody is going completely off the grid," Brandes said. And because of this, utilities must still guarantee additional energy to these consumers. 
He said this guarantee comes at a cost – one that he doesn't want to fall on regular utility ratepayers. Instead, the legislation states that if the reduction in electricity purchases due to renewable energy sources is significant enough to negatively affect the rates of other customers, the utility can recover these costs through the businesses utilizing the renewable energy sources. Brandes said this cost should be "negligible." 
While it's still being drafted, Florida State Sen. Lori Berman (D) is planning to introduce a similar bill, called "Solar Commercial and Nonprofit Properties." She said this bill would allow schools, universities, commercial and industrial businesses, local governments and nonprofits to have solar PPAs and would promote more solar energy usage.  
Berman's bill, while similar, lays down more foundation than Brandes' legislation that builds off a recently passed bill in Arkansas, she said. The motivation behind her energy-related legislation? Climate change. 
"Florida is Ground Zero for climate change (impacts)," said Berman, referencing frequent flooding in her district and elsewhere in the water-locked state. "We know that we need to do something here in the state of Florida." 
Brandes' renewable energy bill was proposed during last year's session, where it died in its first of three committees. He said he thinks there could be similar pushback from utilities during this session, hoping for a 50% chance that his renewable energy bill gets heard. 
"Different leaderships have different priorities," Brandes said about why he thinks his bill didn't pass last year.  
UPDATE: SB 208 died in the Commerce and Tourism Committee; identical HB 775 died in the Tourism, Infrastructure & Energy Subcommittee. Senator Berman's bill, which was eventually submitted as SB 1718: Renewable Energy Sources, died in the Regulated Industries Committee; identical HB 1611 died in the Tourism, Infrastructure & Energy Subcommittee.

Electric Vehicles
Florida's dense population, plus its millions of tourists, places the state as third highest in the nation for gasoline consumption and jet fuel usage, according to the U.S. Energy Information Administration. The transportation sector alone was responsible for 39.9% of Florida's total energy consumption in 2018. 
With this consumption is going toward transportations purposes, clean energy advocates are suggesting a way to reduce fossil fuel usage in that sector: electric vehicles. This isn't a new idea; it's a growing trend, Florida State Sen. Jeff Brandes (R) said.  
"We're going to see a change unlike anything we're seen in the last hundred years since our great-grandparents went from the horse and buggy model," he said. "We're about to have a similar transition in our transportation ability." 
Projections place around 4.5 million electric vehicles in Florida by 2030, and plans are already underway to accommodate for this increase. For example, after a state infrastructure bill passed last session, the state's Department of Agriculture and Consumer Services drafted a Florida Electric Vehicle Roadmap, which examined potential impacts, solutions, best practices and barriers regarding electric vehicle charging stations around the state. 
Following this trend, Brandes submitted SB 138: Electric Vehicles for the second year in a row, which has an similar bill in the house, introduced by Florida State Reps. Jackie Toledo (R) and Rene Plasencia (R) (HB 817: Electric Vehicles). These bills would establish the Electric Vehicle Infrastructure Grant Program, which would provide financial assistance to encourage the installation of electric vehicle charging stations. Depending on the equipment, electric vehicle infrastructure costs can vary from $1,000 to $100,000, Brandes said.  
Brandes also submitted SB 140: Fees/Electric Vehicles, which links to SB 138/HB 817 and establishes yearly flat fees for electric and hybrid vehicles on top of typical annual vehicle registration costs. There's also a similar bill in the house, HB 819: Fees/Electric Vehicles, introduced by Toledo and Florida State Rep. Andrew Learned (D). These fees range from $35 to $250 depending on the type and weight of the vehicle. This revenue would go toward the State Transportation Trust Fund and help finance new electric vehicle infrastructure. 
"We recognize that we're early in the stages of electric vehicles," Brandes said. "And while we want to encourage it, we also want to recognize that we need to account for it (financially)."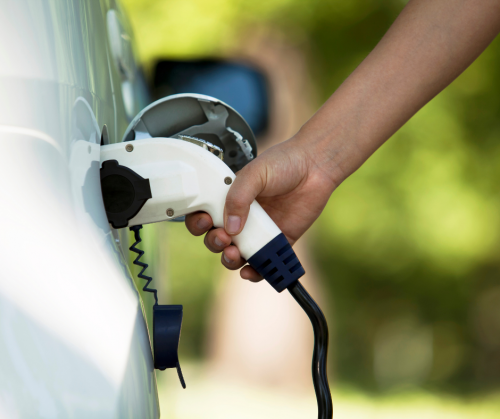 Susan Glickman, the Florida Director of the Southern Alliance for Clean Energy, said these bills play into the "master plan" of electric vehicles in Florida – a plan she said won't be finished by the end of this session. One concern about the Electric Vehicle Infrastructure Grant Program, she said, was its potential to create another "digital divide" between communities if funds aren't distributed evenly.  
"If we don't get (electric vehicle) charging infrastructure into diverse neighborhoods and low-income neighborhoods, you're going to set up another divide," she said.
Glickman said she'd like to see as much of this grant money directed toward lower-income areas as possible. The bills dictate that 20% of the available grant funds must be reserved for fiscally constrained areas, or what Glickman said means rural counties in "Florida-speak." Since electric vehicles, in theory, should have less maintenance costs than gas-powered cars, she said she hopes they can be made available to the masses, along with their corresponding infrastructure. 
"Electric vehicles have the potential to be part of righting wrongs and creating a more just economy," she said. 
UPDATE: SB 138 died in the Appropriations Committee; similar HB 817 died in the Tourism, Infrastructure & Energy Subcommittee. SB 140 died in the Appropriations Committee; similar HB 819 died in the Tourism, Infrastructure & Energy Subcommittee.
Preemptions Related to Energy Infrastructure
Two similar bills – SB 856, introduced by Florida State Sen. Travis Hutson (R), and HB 839, introduced by Florida State Rep. Tom Fabricio (R) – would prohibit local governments from implementing any law that restricts the construction of new energy infrastructure or the expansion of existing energy infrastructure.  
Susan Glickman, the Florida Director of the Southern Alliance for Clean Energy, said this means that energy infrastructure can be approved without input from local governments, which takes their power and jurisdiction out of future energy decisions. 
On the other hand, this legislation could standardize energy infrastructure across the state and prevent complicated specializations from district to district. This bill parallels similar proposed preemptions regarding local governments' regulation of greenhouse gas emissions. 
UPDATE: SB 856 was laid on table (meaning it was set aside and died at the end of the session) – however, its contents were adopted as CS/CS/HB 839 and enrolled (meaning it was approved by both the House and Senate and sent to the Governor for approval).
Appropriations Bills
Several bills this 2021 legislative session appropriate, or set aside money for, energy-focused projects and initiatives across the state. They include:
Other Related Bills