Back to main post
Editor's note: Since the issue is going out before the start of the session, our coverage only includes bills introduced before Feb. 17, 2021.
With more than 9.7 million acres of farmland in the state, agriculture is a big deal in Florida. And because agriculture is inextricably linked with Florida's natural resources, state representatives often put forth bills that aim to balance production with environmental conservation – a task that isn't always easy.  
While one new bill introduced for the 2021 Session touches on agriculture and its impact on water pollution, other pieces of legislation deal with regulation, taxation and rights for Florida farmers.  
Here's what this year's agricultural-focused legislation is all about: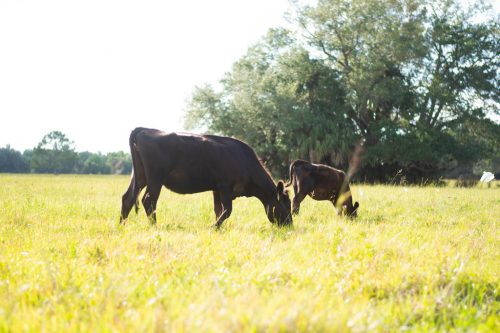 Large-scale Agricultural Pollution Reduction Pilot Program
If passed, SB 336, introduced by Florida State Sen. Darryl Ervin Rouson (D), would develop a "Large-scale Agricultural Pollution Reduction Pilot Program" within the Department of Environmental Protection (DEP) in partnership with Florida dairy farms. Within the program, participating dairy farms would work with DEP to develop and maintain regional pollution reduction projects that reduce the amount of excess nutrients, like nitrogen and phosphorus, entering state waterways. 
The goal of the bill is to "reduce nutrient loading to waters of the state completely or to negligible levels for each participating dairy farm," according to the bill text. 
Nutrient loading from dairy farms is a problem because just like with human waste, cows produce nitrogen, phosphorus and fecal bacteria in their urine and excrement, which can be washed into waterways. This can lead to problems like harmful algae blooms and the overgrowth of nuisance aquatic weeds.   
To participate in the pilot program and receive a special permit and state funding, dairy farms would need to submit a design to effectively reduce pollution along with a financial plan to the DEP. The bill requires that any projects approved would need to be evaluated for effectiveness by the Office of Program Policy Analysis and Government Accountability by June 30, 2024. 
The bill would appropriate $1.3 million in total: $800,000 for projects listed in the Okeechobee Basin Management Action Plan (BMAP) and $500,000 for projects listed in the Suwanee Basin Management Action Plan. BMAPs are framework documents that outline solutions, best management practices and projects that are meant to help water quality in selected areas.  
Though the bill does not provide a huge amount of money, and while rural crop systems, septic tanks, and city infrastructure all play a role in nutrient pollution, too, these types of projects are a good place to continue working to reduce the amount of nutrients in the state's water, said Charles Barrett, a regional specialized agent for water resources in North Florida for the University of Florida's Institute of Food and Agricultural Sciences. 
"I see it as one piece of the pie," he said. "Everybody's going to have to do their part." 
Learn more: 
UPDATE: SB 336 died in the Environment and Natural Resources Committee.
Urban Agriculture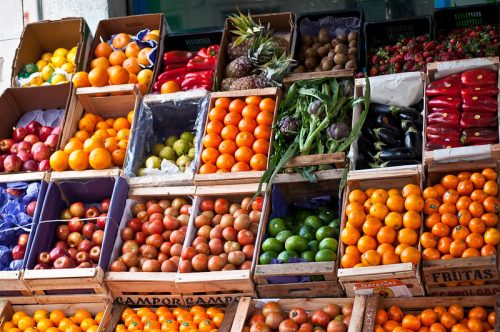 Due to Florida's Right to Farm Act, most types of commercial agriculture in Florida are regulated at only one level, the state level, which means they are often exempt from laws that apply to businesses or individuals in cities or municipalities. This idea is called preemption on duplication of regulation. It is meant to keep farms viable and operating smoothly by not being subject to laws or regulations from more than one source, said Catherine Campbell, an assistant professor of community food systems at the University of Florida.  
But as development continues to increase in Florida, more operations that don't fit with the definition of traditional agriculture are popping up in and around towns and cities. 
SB 628, introduced by Florida State Sen. Darryl Ervin Rouson (D), would exempt operations considered to be "urban agriculture" from the protection against regulations that the Right to Farm Act provides to traditional farms. Identical HB 1013, introduced by Florida State Rep. Michele Rayner (D), would do the same.
According to the bill text, urban agriculture is defined as "any new or existing food cultivation on a piece of land within a dense urban land area, for recreational, residential, community, commercial or not-for-profit gardening or farming purposes." The term applies to urban land that is not designated or zoned for agriculture as a principal use, and it doesn't include vegetable gardens for personal consumption on residential properties.
To put it simply, the bill would give local governments the power to impose their own regulations on urban agricultural operations, as situations in the city are often different than in rural areas. For instance, urban agriculture would be subject to the Florida building code and other municipal codes.
Urban agriculture, according to the bill, has the ability "to spur economic development by providing for fresh foods in city centers, community revitalization, and the adaptive reuse of vacant lands."   
According to Campbell, who has explored urban agriculture law in her research, proponents of the bill might be in favor of it because it gives local governments more control or "home rule" and lets them regulate nontraditional agriculture in ways that complement their jurisdiction. 
But opponents might be concerned about how the definition of urban agriculture provided in the bill would be interpreted, as it is hard to pin down exactly what constitutes this type of operation. Urban agriculture can range from high-tech operations that sell to commercial restaurants all the way down to small-scale community gardens.  
Another issue might be how the bill applies to long-standing farms that cities grew up around and whether those formerly traditional farms might become classified as urban agriculture. "The rubber hits the road with how it's defined and what specific areas it applies to," Campbell said. "'What is urban ag' is actually the $10 million question."
Nonetheless, the bill has been a long time coming, she said, as proponents have been trying to introduce this type of statewide legislation for many years now. Several cities across Florida have already implemented local regulations for urban agriculture. However, this is the first time the topic has made it all the way to the state for consideration. 
Learn more:  
UPDATE: SB 628 was enrolled (meaning it was approved by both the House and Senate and sent to the Governor for approval); identical HB 1013 was laid on table (meaning it was set aside and died at the end of the session).
Taxation of Property Used for Agriculture Purposes
Florida allows many special legal provisions for agriculture. One of those provisions is commonly called the "Greenbelt Exemption," which allows farmers to receive a lower property tax rate for land that they can prove is being used for commercial agriculture. 
SB 516, introduced by Florida State Sen. Ana Maria Rodriguez (R), would change the way the state assesses aquaculture, which is the practice of farming marine organisms. If passed, the bill would allow aquaculture operations to be classified as agricultural operations, making them eligible for certain tax exemptions. HB 927, introduced by Florida State Rep. Kaylee Tuck (R), would do the same. 
The aquaculture industry in Florida is growing and includes farming animals like clams or other shellfish that people eat. As demand for seafood grows, aquaculture has emerged as a method that is meant to protect against over-harvesting wild populations of marine organisms while still supplying a product. Aquaculture also includes growing things like baitfish for recreational anglers and farming corals and sponges to help restore natural ecosystems. 
This legislation is beneficial to the aquaculture industry because in the past, fish farming operations were limited in getting tax exemptions, said Leslie Sturmer, a shellfish aquaculture extension specialist for the University of Florida Institute of Food and Agricultural Sciences. Prior to this bill, the methodology for how to classify aquaculture under these exemptions wasn't well defined. This bill states that "structures and equipment used in the production of aquaculture products" would be eligible for inclusion in agricultural property assessment.  
But SB 516 also allows for financial flexibility for aquaculture operations.  
"However, if the tax assessed based on the income methodology exceeds the tax that would be assessed against the value of the structures and equipment, the property owner may request that its agriculture classification be removed for the land on which the structures and equipment are located," reads the bill text. 
This means, if producers would have higher taxes with an agriculture classification than without it, they would be able to request to remove it. 
Aquaculture is important for small communities across Florida that depend on fisheries for jobs and food security, Sturmer said. 
"It's an environmentally friendly industry that is sustainable and produces very nutritious food items," she said. 
Opponents to fish farming say that productions that are in or near natural waterbodies can add harmful waste and nutrients to the waterways. Others argue that escaped individuals could spread diseases to wild organisms and upset the balance of the food chain.  
Learn more:  
UPDATE: SB 516 died in the Agriculture Committee; related HB 927 died in the Ways & Means Committee.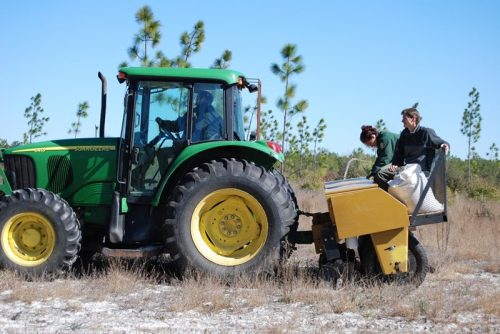 Fair Repair of Agricultural Equipment
If passed, two companion bills – SB 374, introduced by Florida State Sens. Jennifer Bradley (R) and Ben Albritton (R), and HB 511, introduced by Florida State Rep. Joe Harding (R) – would allow farmers to access more information regarding the repair of their equipment.  
Today, farm machinery like tractors increasingly rely on new software that contains intricate code. If a farmer's equipment breaks down, they are often required by the manufacturer to have dealer technicians or experts from the equipment company come to fix it instead of doing it themselves or taking it to their own mechanic.  
These bills would require equipment manufacturers to make diagnostic repair and software information available to owners of the equipment for free or the same way they currently makes them available to authorized repairmen. 
There are similar "right-to-repair" bills in other states that have largely failed due to technology companies saying that releasing more software information could lead to tampering, security breaches and intellectual property issues. Others say the industry has already committed to making diagnostic tools more accessible, making legislation unnecessary and overly broad. 
But proponents say this bill would help farmers fix their own equipment in a more affordable and time-efficient manner. 
"I think it just gives more rights to farmers," Barrett said. "It gives them a fair standing, an equal, level playing field." 
UPDATE: SB 374 died in the Rules Committee; identical HB 511 died in the Regulatory Reform Subcommittee.
Appropriations Bills
Several bills this 2021 legislative session appropriate, or set aside money for, agriculture-focused projects and initiatives across the state. They include: