Collections Coordinator
McGuire Center for Lepidoptera & Biodiversity
Florida Museum of Natural History
3215 Hull Road
Gainesville, FL 32611-2710
352-273-2013
Email: asourakov@flmnh.ufl.edu
Ph. D. (1997) in Entomology, University of Florida

Select Recent Publications
visit Google Scholar profile and Research Gate pages for complete list/reprints
Most cited:
Lukhtanov V. A., A. Sourakov, E. V. Zakharov, and P. D. N. Hebert, 2009. DNA barcoding Central Asian butterflies: Increasing geographical dimension does not reduce the success of species identification. Molecular Ecology Resources. 9: 1302-1310. doi: 10.1111/j.1755-0998.2009.02577.x
Matos-Maraví, P., Águila, R.N., Peña, C., Miller, J.Y., Sourakov, A. and Wahlberg, N., 2014. Causes of endemic radiation in the Caribbean: evidence from the historical biogeography and diversification of the butterfly genus Calisto (Nymphalidae: Satyrinae: Satyrini). BMC Evolutionary Biology, 14(1), pp.1-18.
Books
Sourakov A, Warren Chadd, R.. 2022. The Lives of Moths: A Natural History of Our Planet's Moth Life. Princeton University Press. 288 p.The book can be ordered from the Amazon , Princeton University Press, or purchased at the giftshop of the Florida Museum of Natural History.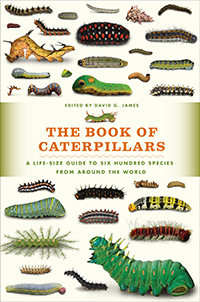 James D, Albaugh D, Cammarata B, Field R, Greeney H, Hortsman J, Morgan S, Pittaway T, Scott JA, Sourakov A, Townsend M, Wolfe K. 2017. The Book of Caterpillars. A life-size guide to six hundred species from around the world. (James DJ, editor). Un. Chicago Pr. 656pp.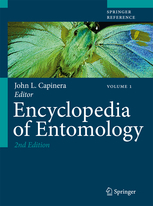 6 articles, and over 100 photographs in Encyclopedia of Entomology. 2008. (Capinera, J.L., editor). Springer. 4,346pp, 128 color plates.
Teaching
"Man and Microbes" IDH2930, spring 2022-2023 (will be offered again spring 2024)
"Insects and Plants"  IDH2930/ENY4905, (2015-2023). Fall 2023. Course syllabus 
"Individual Studies in Entomology" (arrange by e-mail)
Visiting lecturer, many UF courses (arrange by e-mail)
Lecturer/Scientific Leader, Florida Museum Monarch Tours (2018-2022)
Recent Curatorial Activities
See Florida Museum's PR release on donation of Knudson/Bordellon collection to the University of Florida
Outreach
Podcasts, "In Defense of Plants"
Ep. 251 – A Florida Moth Keeping Invasive Species in Check
Ep. 274 – Hollow Trees = Habitat
Recent Blog Posts
Varia
My work featured in Florida Museum's Science Stories: