Sourakov volunteered at the American Museum of Natural History in 1991, where he received additional training in Lepidoptera taxonomy and worked on his first taxonomic revision. He received his M.S. (1994) and Ph. D. (1997) in Entomology from the University of Florida.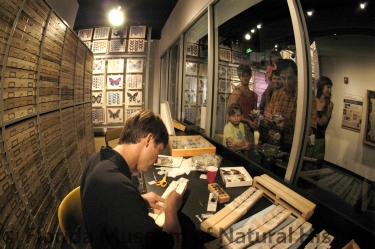 After his postdoc terms at the California Academy of Sciences and USDA, he contributed his time to the planning of the McGuire Center's construction and exhibits and then accepted a position of Collections Coordinator there.
Sourakov's field work has taken him to Central Asia, Far East, Nepal, Latin America, Pacific islands and Africa.
Sourakov's interest ranges from chemical ecology and phenotypic plasticity to taxonomy and biogeography. Using Lepidoptera as a model group, he tries to answer broader biological questions. He also tries to promote appreciation of insects through photography and popular writing in hope that this will lead to their conservation.