New Earth Systems Institute to Communicate Environmental Issues to Floridians
October 15th, 2018
By Natalie van Hoose
The University of Florida has launched the Thompson Institute for Earth Systems, an outreach-focused center that aims to advance public understanding of the most pressing environmental challenges in Florida and beyond.
TIES will communicate the university's research discoveries about Earth systems – air, water, land and life – to empower the people of Florida to make more informed decisions about how to preserve and protect its natural resources. Read full article here. 
Bruce MacFadden hired as Thompson Institute for Earth Systems Director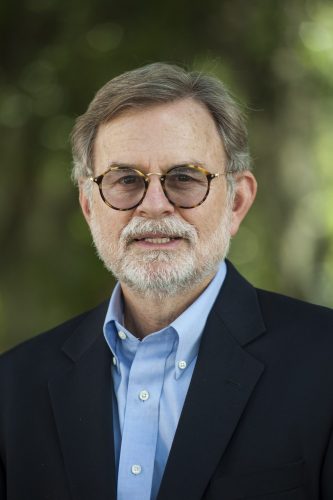 In May 2018 Dr. Bruce MacFadden became the inaugural Director of the Thompson Institute for Earth Systems (TIES). On the UF Faculty since 1977, Dr. MacFadden is currently Distinguished Professor at the Florida Museum. He received the BS degree from Cornell University and PhD (geology) from Columbia University, with a specialization in paleontology. He is the author of 200 peer-reviewed scientific articles and 1992 book on Fossil Horses (Cambridge), and has been principal investigator on more than 50 external grants, mostly from the National Science Foundation totaling nearly $40 million. In 2009-2010 he was a Program Officer in the Education directorate at NSF and in 2015-2016 was a Visiting Scientist at the Santa Cruz County Office of Education (California).
More Media Coverage