Meet the scientists of the 2020 Science & Me: Using Video to Share Scientist Journeys workshop. This workshop was hosted by TESI, iDigBio, and the Florida Museum, and funded by the University of Florida's Creative B Summer Program. 
---
Jacqueline Aenlle
Jacqueline Aenlle is a Ph.D. student at the University of Florida in the Department of Agricultural Education and Communication. For her research, she studies the use of communication technology for agricultural outreach. Jacqueline grew up near San Francisco, California, and completed both her undergraduate and master's degrees at California Polytechnic State University, San Luis Obispo. In her spare time, she enjoys podcasting, singing, and spending time with her dog.
Visit her website
Twitter: @FromUrbantoAg
Instagram: @fromurbantoag
Contact her at jaenlle@ufl.edu or fromurbantoag@gmail.com
---
Tolulope Ajayi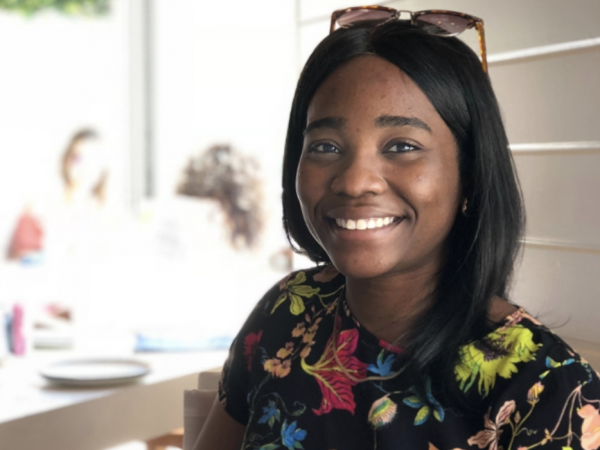 My name is Tolulope Ajayi, Tolu for short. I am a PhD Can
didate at the University of Florida's
Biomedical Engineering department. I was born and raised Nigeria and moved to United states
to pursue my college education. My rese
arch focus on engineering magnetic nanoparticles to
serve as drug delivery systems to treat osteoarthritis (OA), as well as development and
characterization of an animal model as a tool to understand OA disease progression. In my
spare time, I enjoy working out, learning about physical fitness, healthy meal preparing and
traveling.
---
Daniel Adu Boakye
Daniel Adu Boakye is a PhD candidate at the University of Florida in the Department of Horticultural Science. Daniel's research focuses on understanding and managing citrus pre-harvest fruit drop on citrus greening affected trees. He grew up in Central and Ashanti Regions of Ghana and completed his undergraduate and master's programs at the University of Cape Coast and Kwame Nkrumah University of Science and Technology, respectively. Daniel enjoys reading his holy bible, jogging and talking during his leisure time.
Visit his LinkedIn
---
DeVant'e Dawson is a Ph.D. student at the University of Florida in the School of Natural Resources and Environment pursuing a degree in Interdisciplinary Ecology. For his research, he studies the interaction between the microbiome of coral in the Florida reef tract and environmental stressors. DeVant'e grew up in Birmingham, AL, and completed his undergraduate and master's studies at the Illustrious Tuskegee University. His goal in life is to encourage black youth to pursue careers in science.
---
 Brittney N. Dixon, PhD, MPH, CPH, TTS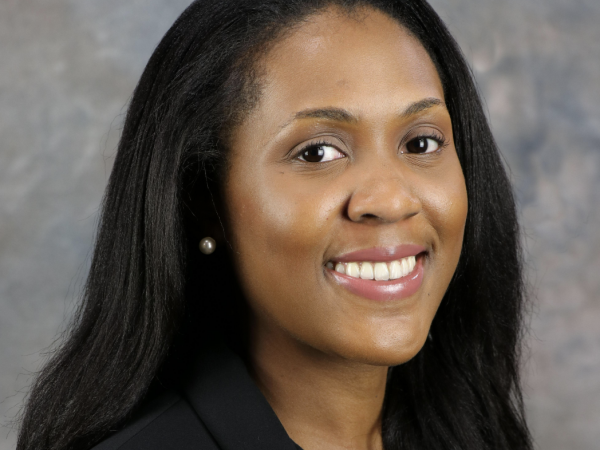 Brittney N. Dixon is a Ph.D. student in Public Health (Social and Behavioral Sciences concentration) in the College of Public Health and Health Professions at the University of Florida. She recently defended her dissertation entitled, "The Association between the Built Environment and Intervention-Related Weight Loss Outcomes for Rural Adults with Obesity." Brittney's research focuses on underserved populations, including individuals living in rural communities. In particular, Brittney's research seeks to understand the factors influencing the higher prevalence of obesity in rural vs. urban communities using a social-ecological approach. Brittney grew up in rural Quincy, Florida, and completed both her bachelor's and Master of Public Health degrees at Florida State University. In her spare time, Brittney enjoys taking walks, shopping, reading and spending time with family and friends.
---
Emily Durkin, PhD
I am a postdoc in the Department of Biology at the University of Florida. Broadly, I am interested in the ecology and evolution of parasitic relationships. I am particularly interested in how parasitic lifestyles evolved from once free-living ancestors. I am particularly interested in the behavior of parasites, having studied its heritability and how variation in this key trait is generated and maintained. I address these research questions primarily with the facultatively parasitic mite: Macrocheles muscaedomesticae and their fruit fly hosts. I love being outside and observing the tiny and often over-looked critters!
Visit her website
Twitter: @MiteyMLE
Contact her: edurkin@ufl.edu
---
Shaimaa Elbalkiny
I am Shaimaa Elbalkiny. I am a Master's student at the University of Florida in the department of Pharmacotherapy and translational research. I am interested in how the genetic differences between individuals affects the response to different drugs and toxins. I am originally from Cairo, Egypt and I have completed my undergraduate studies at Ain Shams University in Cairo. I love the nature and spending time outdoors specially with friends and loved ones. I love traveling and reading too.
Visit her LinkedIn
Visit her Facebook
Contact her at shaimaa_elbalkiny@yahoo.com
---
 Stephanie Herrera
Stephanie Herrera is a PhD student at the University of Florida in the Biomedical Engineering (BME) department. For her research, she works with human and bacterial cells to develop supramolecular biotherapeutics. Stephanie grew up all over the eastern seaboard and graduated from high school in McKinney, TX. She attended the Johns Hopkins University in Baltimore, MD for her undergraduate before spending a gap year in Catania, Sicily. She recently graduated from the University of Florida with her Masters in BME. In her free time she enjoys gardening, crafting and fire spinning.
Twitter: @stephabme
---
Patrick Saldaña
I am a PhD student at the University of Florida studying marine ecology. My dissertation research examines how interactions among habitat-forming species and consumers (such as urchins, lobsters, and  fishes) influence coral reef persistence in the Caribbean  coast of Panama. I am from California and completed my undergraduate degree in Environmental Studies from UC Santa Barbara, and a master's degree in Biology from San Diego State University. Surfing and spearfishing/diving  the kelp forests of southern California inspired my desire to pursue marine science as a career, and remain my favorite hobbies! I also enjoy playing guitar, swimming, hiking with my dog Strider, working on house DIY projects and have recently begun shaping surfboards in my backyard.
Contact him at psaldana@ufl.edu
---
Shahrzad Bodaghi
Shahrzad Bodaghi is a Ph.D. candidate in the Horticultural Sciences Department, Plant physiology lab at a UF research center in southwest Florida. She works on rootstock/scion interaction and rhizosphere microbiome of citrus trees in response to citrus greening disease. She grew up in Iran and completed her undergraduate and master studies at the University of Tehran. In her spare time, she enjoys doing yoga!
Visit her LinkedIn