It's the end of the semester at UF which means we will soon be saying goodbye to our crack team of student assistants.  Throughout this semester (and in many cases longer) they have tackled many collections tasks. This includes entering specimen data into a spreadsheet for importing, often from handwritten labels with only a vague locality name and old taxonomy to go on.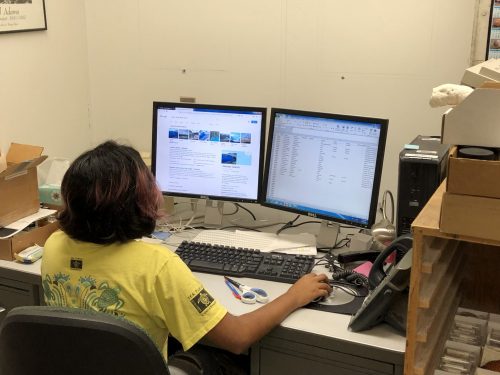 People have been rehousing donated specimens into our own vials and boxes for permanent storage: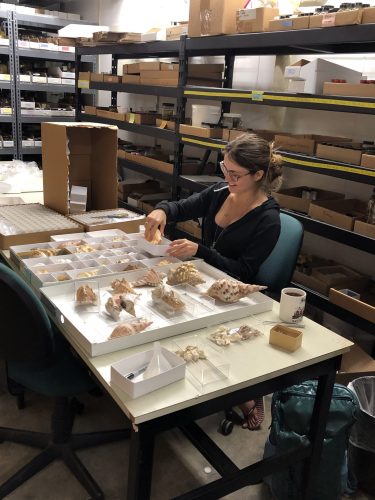 And people have also shelved thousands of dry specimens: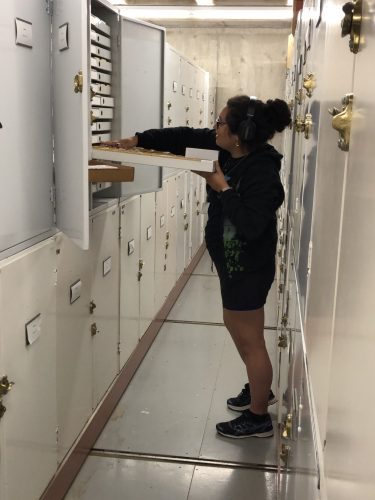 But the collections don't wait for us to get caught up.  There is a seemingly never ending stream of incoming fieldwork that needs organization, identification, and assignment of catalog numbers: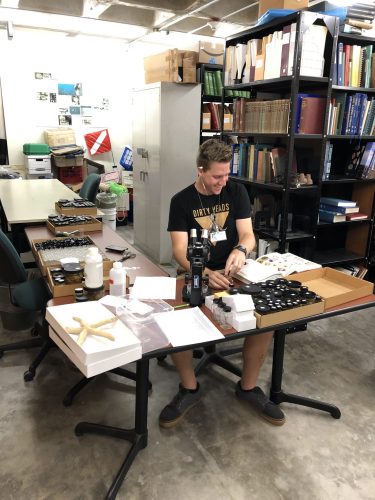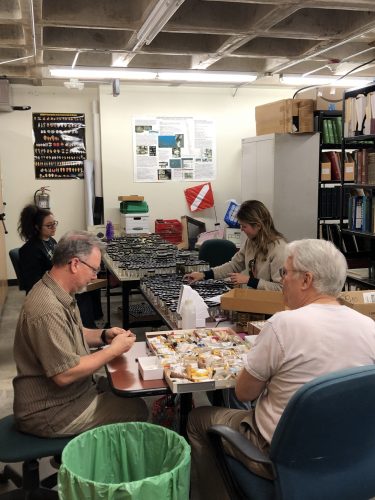 At this point, they are all so familiar with what needs doing around here that they can just show up and dive right in, only pausing to let us know that we are running out of vials or need to print more labels.  All their help has enabled us to plow through projects that would take John and I years to get through on our own, and frees us up to process loans…lots and lots of loans.  And it's just in time.  We were recently awarded a collection improvement grant that will enable us to tackle some donated collections that have long been awaiting our attention and we will need all the help we can get.  Many of them have graduated and will only be around for a few more months.  Big thanks for all of their hard work!
🙂 Mandy