Last month some visitors from the States and I had the opportunity to take a three hour guided tour of Barro Colorado Island. One of my friends noted that you should always be Leery of a three hour tour to an island after the fate of the Skipper and Gilligan. But we decided to brave it anyway.
The island was established as a biological reserve in 1923 and has been administered by the Smithsonian since 1946. It is part of the Barro Colorado Nature Monument that includes five surrounding peninsulas and encompasses 12,000 acres. Every year hundreds of scientists come to Panama to do research at the Smithsonian Tropical Research Center on the island.
The island is located in the middle of Lake Gatun, a man-made lake formed when they dammed the Chagres river to build the Panama Canal. The tropical forest on the island is home to a diverse population of wildlife including over 120 species of mammals.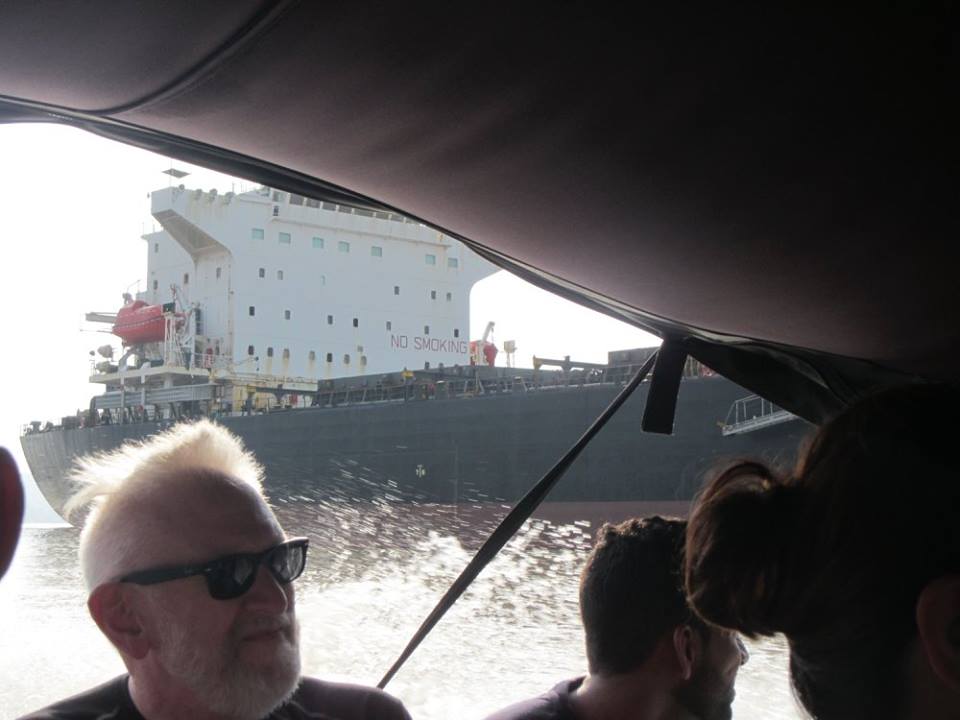 The tour began with an hour long boat ride along the canal to the dock at Barro Colorado. It was fascinating to sail alongside the big ships that were traversing the canal route. My friend is a merchant marine and was able to educate us about the types of ships we were passing and what they might carrying.
We headed out for our hike through the forest. Along the way we were introduced to incredible flora and fauna. We saw roosting fruit bats, eggs of the red eye tree frog, foam nest of the tungara frog, a coati, walking trees, howler monkeys, poisonous caterpillars, a tinamou (a turkey like bird), spiders dining on something deli, leaf cutter ants, and agoutis along with many more amazing plants and animals.
We finished up with a buffet lunch of fish and rice, and a boat ride back to the dock in Gamboa, tired, happy and full of great food! If you get a chance to go on this tour I give it two thumbs up!    (All photos by Sara ElShafie)