This morning I had the privilege to go birdwatching in one of the world's most famous Neotropical rainforest locations: Pipeline Road, just outside the small town of Gamboa in central Panama.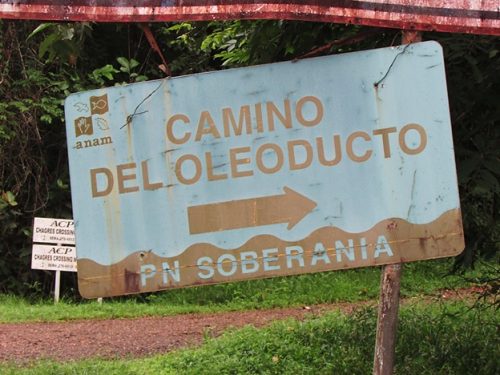 This has been something that I've wanted to do for a long time, so finally getting to Gamboa and hiking up the road through the tropical rainforest was spectacular. I also paid a visit to the nearby Panama Rainforest Discovery Center (PRDC), and was quite impressed.
It's said that some people have seen over 300 species of birds on Pipeline Road in a single day; this may seem exorbitant (and ridiculous), but it's not surprising if you go and see the incredible avifaunal diversity that exists there in person. I was blown away by the number of bird species that I saw, not to mention all of their beautiful and multicolored plumages. I wasn't used to the birding style though, and was thrown off at first when I hardly saw or heard any birds upon entering the rainforest. Many Neotropical rainforest birds often appear in small flocks with multiple species all at once, followed by long periods of quiet and seemingly little bird activity. There are exceptions to this (such as with toucans and kingfishers, both of which I saw and heard along the road), but it's surprising how different the birding was compared to back home.
Among my biggest "hits" today were an Oscellated Antbird, Chestnut-mandibled Toucan (heard, but unfortunately not seen), Broad-billed Motmot, Golden-collared Manakin, and loads of stunning hummingbirds at the nectar feeders on the porch of the PRDC's visitor center.
I highly recommend a visit here if you're interested in seeing rainforest wildlife (especially birds) in Panama! It was first class, and the rainforest canopy tower on their grounds was incredible too! I will definitely be returning to Gamboa again before I leave Panama this summer!
After visiting Gamboa, I returned home to Panama City to rest and prepare for the next week of fieldwork along the Panama Canal. It will surely be an interesting and productive week, especially after finding/rediscovering new localities last week. One of my top priorities early this week is to return to and collect a fossil turtle that I discovered late last week. Who knows what other awesome fossil treasures we might find next week!