Tickets purchased for our special exhibits provide much-needed funds to maintain our free exhibits.
In several of our exhibits and display cases, we utilize fiber optic lighting to provide cool, UV-free light for areas containing objects susceptible to fading or heat damage.
Prior to our March 2020 public closure, our exhibit technician tackled a large lighting project: removing and replacing incandescent fiber optic illuminators with energy-saving LED illuminators. Although we refurbished aging fixtures for many years, display lighting was failing in several areas. The new LED fixtures provide a brighter light, providing the same color temperature and non-UV cool light to our artifact displays
Positive impacts are also behind the scenes: LED illuminators produce more light while drawing less power. This enables us to improve lighting levels in several areas where it had seriously declined due to aging technology.
You can see a major difference in our cave exhibit where the old illuminators were no longer adequately lighting the amazing cave structures and features.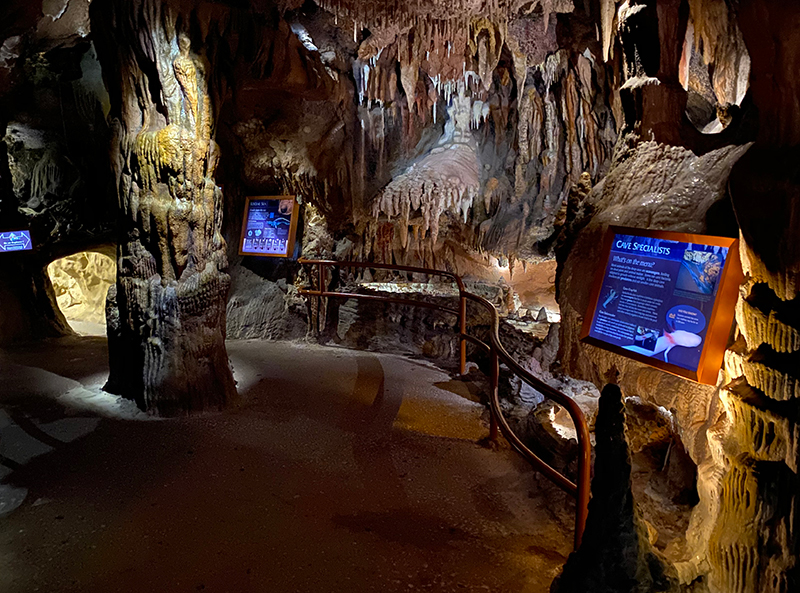 Support the Museum
Make a gift to the Exhibits and Public Programs Fund:
Donate now