At the Florida Museum's Butterfly Rainforest exhibit, more than butterflies fly by. Time flies by here, too. This year, the Museum's most popular exhibit turned 15!
The Butterfly Rainforest opened in August 2004. Today visitors of all ages enjoy experiencing the exhibit and its lush landscape, peaceful waterfalls, birds and more than 50 Lepidoptera species from around the world at any given time.
First, there were the designing stages.
The collections building and vivarium were constructed carefully alongside the existing Museum building, and then they were joined together. Finally, a ribbon was cut to celebrate the McGuire Center for Lepidoptera and Biodiversity opening.
And since then, millions of visitors have had the opportunity to learn about butterflies and moths and see chrysalides and cocoons up close.
Some of our staff members have been here since the beginning. Jaret Daniels, director of the Florida Museum's McGuire Center, released some of the first butterflies into the exhibit in 2004 and he still takes visitors on tours to talk butterflies.
The ever-changing North Central Florida weather brings new challenges to the exhibit daily. Tropical plants must be covered in frigid temperatures so they don't freeze, and staff collect all the butterflies. Don't worry, though! They're still alive, but their bodies must warm before they can take flight.
When hurricanes threaten our area, the dedicated staff also comb the exhibit to collect and save as many butterflies as possible. Photos of employees preparing for Hurricane Irma caught the eye of Buzzfeed, which published the article "Butterflies Were Tenderly Saved Before Hurricane Irma Hit."
The continued support of donors, volunteers and staff have kept the the Museum and the butterflies flying throughout the years.
Don't let more time fly by before stopping in to explore the Butterfly Rainforest exhibit!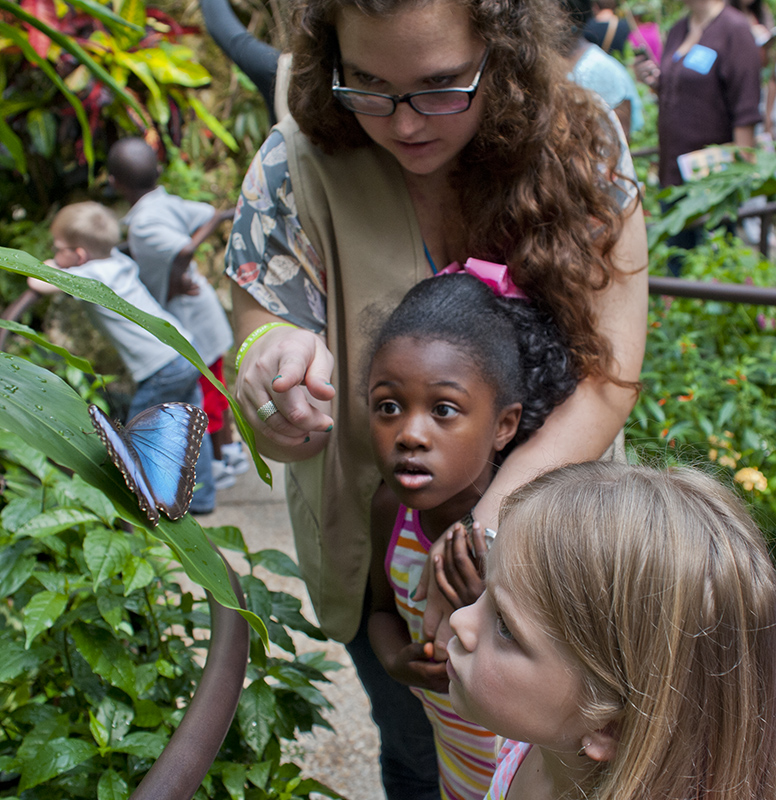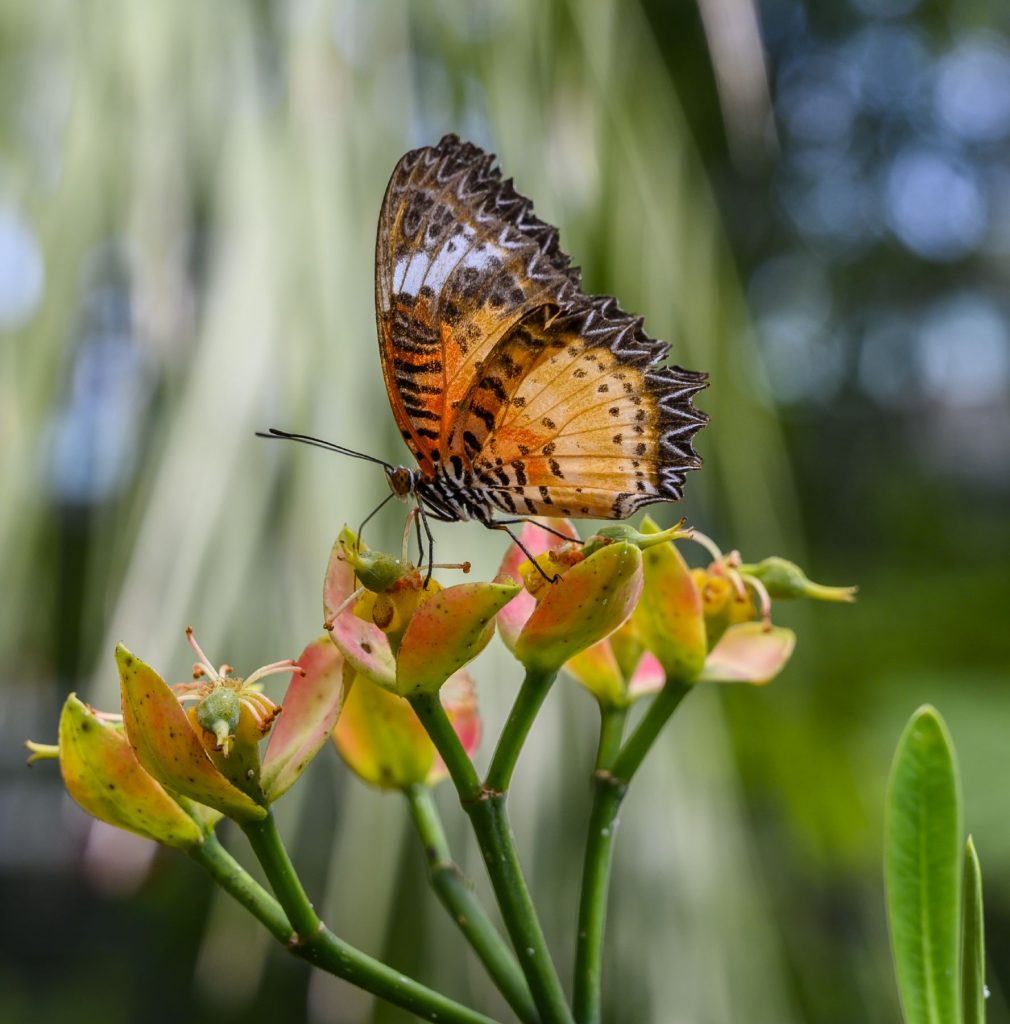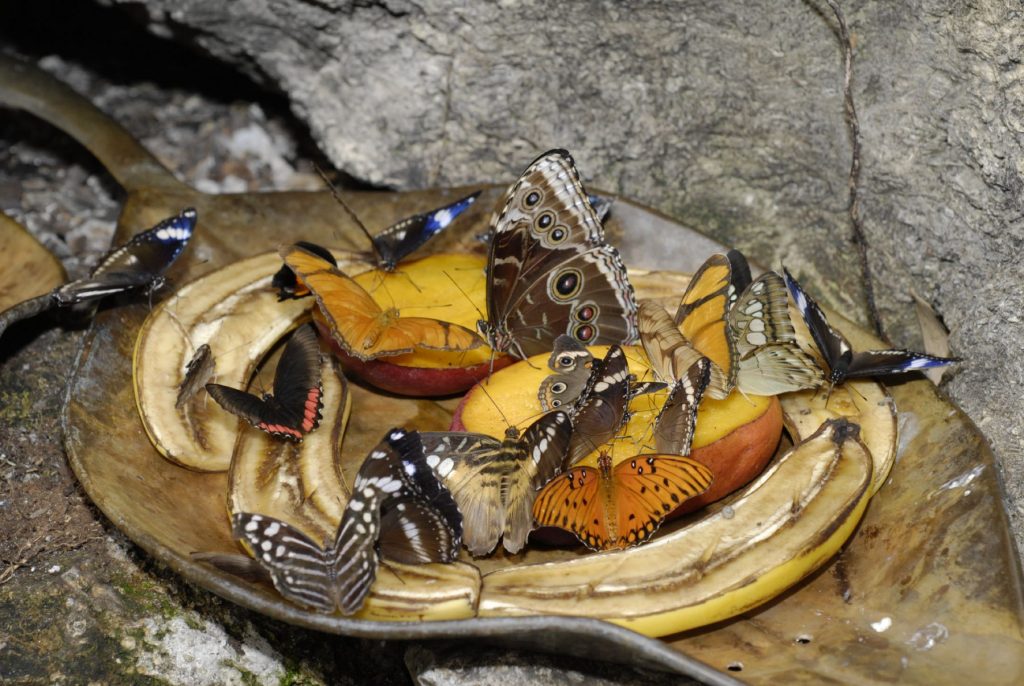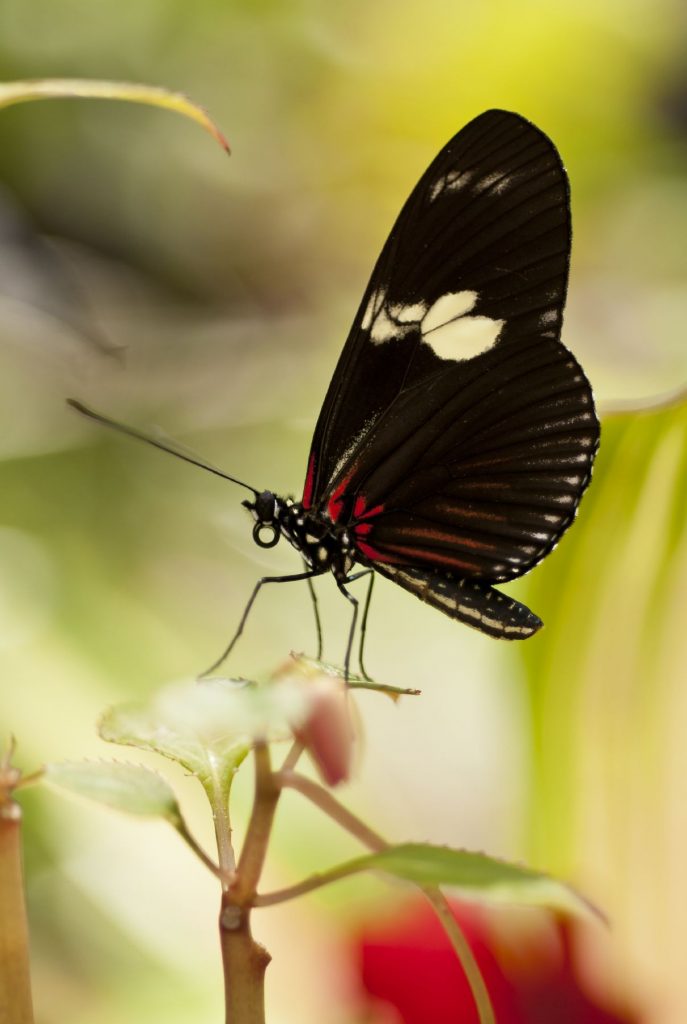 Text and concept by Gillian Sweeney