Moths are among the most underappreciated insects on the planet, yet they make up the majority of some 180,000 known species of Lepidoptera.
In honor of National Moth Week, learn about their fascinating world from the museum's Lepidoptera Collections Manager Andrei Sourakov at this free event!  This new book is available for purchase at the gift shop and Andrei will be signing copies after his talk.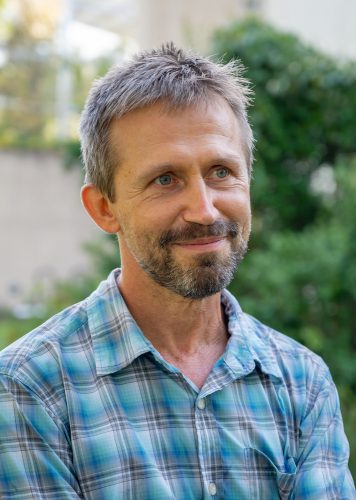 Filled with striking images, The Lives of Moths: A Natural History of Our Planet's Moth Life by Andrei Sourakov and Rachel Warren Chadd looks at the remarkable world of these amazing and beautiful creatures.
Moths evolved long before butterflies, and their importance cannot be overestimated. From the tiniest leaf miners to exotic hawk moths that are two hundred to three hundred times larger, these creatures are often crucial pollinators of flowers, including many that bloom at night or in twilight.
The authors show that moths and their larvae are the main food source for thousands of animal species, and interact with other insect, plant, and vertebrate communities in ecosystems around the world, from tropical forests and alpine meadows to deserts and wetlands.
Registration
This is a FREE event but pre-registration is required to ensure adequate seating.
Sign Up Now!
Schedule
7 p.m.
The Collectors Gift Shop is open so check out what's for sale and purchase a copy of "The Lives of Moths" before the talk begins! Members get 10% of all gift shop purchases.
7:30-8:30 p.m.
Talk, Q&A and Book Signing
Andrei Sourakov is the collections coordinator for the McGuire Center for Lepidoptera and Biodiversity at the Florida Museum of Natural History. He has been studying moths for more than forty years. Rachel Warren Chadd is a writer and editor. Her books include Birds: Myth, Lore, and Legend. Together, they previously worked on The Book of Caterpillars as contributor and editor, respectively.
Not a member yet?
Become a Member
---
The Florida Museum may photograph or video visitors for educational and promotional purposes. Attendance to a Florida Museum event constitutes the attendee's consent regarding the possibility of appearing in Museum marketing materials.