Become a member of the Florida Museum and join scientists, curators and educators on a journey of discovery. Whether you are a business seeking to increase branding recognition and receive great benefits for your employees, a family looking to learn and create memories together or an individual desiring exclusive opportunities to interact with Museum researchers, there is a membership for you!
 Payment Options
Online application form with secure credit card payment
By phone: 352-273-2047
Charge on your statement will appear as University of Florida Foundation
Membership card(s) will be mailed upon processing
Make payable to UF Foundation
Print the Membership Application Form
Mail completed application form and check to:
Florida Museum of Natural History
Attn: Membership
PO Box 112710
Gainesville, FL 32611
Membership card(s) will be mailed upon processing
University of Florida employees may have membership dues automatically deducted from their paycheck. Deductions are made biweekly, for 24 pay periods. UF employees receive 10% off Individual through Supporting Levels.* Support YOUR local museum and receive great benefits!
Step 1: Print and complete the Membership Application Form.
Step 2: Print and complete the payroll form for the membership level you are interested in:
Individual $47.50 ($1.88/pay period)
Dual $76.50 ($3.19/pay period)
Household $112.50 ($4.69/pay period)
Supporting $247.50 ($10.31/pay period)
Benefactor $500 ($20.84/pay period)
Fellow $1,000 ($41.67/pay period)
Patron $2,500 ($104.17/pay period)
Director's Circle $5,000 ($208.34/pay period)
For nine-month faculty members, please email the membership coordinator for a payroll deduction form.
Step 3: Mail both forms to:
Florida Museum of Natural History
Attn: Membership
PO Box 112710
Gainesville, FL 32611
Please send forms to the Florida Museum NOT the UF Foundation. If the forms are not received by our office, your membership will not be processed. Thank you for your cooperation.
*Offer good on Individual through Supporting levels. Curator's Society not included in discount. Discount cannot be used with any other specials or discounts. Must include a valid UF Gator 1 staff identification card. OPS employees are not eligible for payroll deduction.
Join Now!
Core Member Benefits
Memberships are non-transferable and are valid one year from date of purchase.
Associates Membership Levels
Core Benefits for one (1) named adult
Core Benefits for two (2) named adults in the same household
Core Benefits up to two (2) named adults & unlimited children (ages 3-17) in the same household. (Excludes organized groups, e.g. school groups, camp groups, affinity groups, etc. Click here for group rates.)
Early enrollment and discount for Museum classes. (Classes fill on a first-come, first-served basis. Membership does not guarantee enrollment.)
All the benefits of a Household membership plus:
Invitation to Taste, Tunes & Treasures (VIP Collections Open House)
Invitation to VIP Gallery Tour with Museum curatorial staff for special exhibits
Curators Society Membership Levels
All the benefits of a Supporting membership plus:
Annual Recognition on Annual Giving Wall in the Museum's Central Gallery
All the benefits of a Benefactor membership plus:
Private tour of research collections
All the benefits of a Fellow membership plus:
Membership in the University of Florida's 1853 Society
All the benefits of a Patron membership plus:
Invitation for two (2) to the Director's Dinner
Special gift
Membership Enhancements
Bring a guest with you on Museum visits. Members must accompany guest(s).
Designate a caregiver to accompany your children on Museum visits. Caregiver name(s) will be stored on the account. Available at Household level and above.
10% Discount on Membership
Seniors (62+)
Students (with valid Fla. college ID)
UF Employees (with Gator 1 card)
Discounts cannot be combined or applied to Curators Society memberships.
Join Now!
Visit Other Science Centers and Museums — for FREE!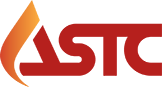 The Association of Science and Technology Centers Passport Program allows members to sample some of the world's most exciting science centers and museums when on vacation or visiting family and friends – and save money while doing it. Florida Museum members receive reciprocal benefits to all other participating ASTC Passport Program science centers or museums around the world – currently more than 300 institutions in more than a dozen countries. Please call the institution you wish to visit in advance to confirm the benefits they are currently offering ASTC members.
Search for Participating Science Centers and Museums
Questions? For a brochure or more information, contact the membership coordinator at 352-273-2047, or email members@flmnh.ufl.edu.