By Julia V. Tejada-Lara | MS Student, PCP PIRE
Every year, the Society of Vertebrate Paleontology organizes a meeting that reunites and encourages scholars in this discipline to present their recent and significant research and discoveries. This year, the meeting was held in the city of Berlin, Germany, during a particularly interesting and significant cultural and historical frame since it coincided with the 25th anniversary of the fall of the Berlin Wall.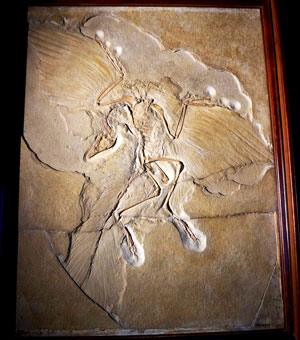 The scientific meeting brought together numerous vertebrate paleontology specialists and students from all over the world, including many people from the PCP-PIRE and the Florida Museum of Natural History. Our contributions covered a broad range of topics including the extinction of the giant shark Carcharocles megalodon (Catalina Pimiento), the paleobiogeography of Miocene perissodactyls from Panama (Aaron Wood) and a new primitive early Miocene horse from Panama (Aldo Rincón). Other FLMNH attendees presented on the oldest record of the giant non-volant bird Diatryma (Jon Bloch), evolution of sizes in primates (Paul Morse) and small mammals (Natasha Vitek) during the PETM, carnivoran diversity of Thomas Farm (Sharon Holte), systematics and biogeography of Paleogene nyctitheriids (Carly Manz), and the paleoecological reconstruction of proto-Amazonia using stable isotopes (Julia Tejada). Alex Hastings, PCP PIRE alumnus, presented on the phalanges of fossil crocodylians. Former PCP PIRE interns Angela Marchand, Ryan Haupt and Caitlin Colleary were also in attendance, presenting research related to their graduate work. This meeting was an excellent opportunity to exchange ideas and get feedback about our research, as well as networking with colleagues with similar research interests.
The meeting also included a welcome reception at the Museum fur Naturkunde where the guests made a long queue to have a picture (as with the Mona Lisa in the Louvre) with the most famous specimen of Archaeopteryx litographica, the oldest known bird. Other impressive fossils exhibited there include the gigantic dinosaur Brachiosaurus brancai and numerous Lagerstätte fossils.
Undoubtedly, the 74th SVP meeting was an incredible success accomplishing its purpose of integrating the international scientific cooperation and synthesizing the current paleontological researches around the world.
---
Por Julia V. Tejada-Lara | Estudiante de MS, PCP PIRE
Cada año, la Sociedad de Paleontología de Vertebrados organiza un encuentro que reúne a investigadores en esa disciplina a exponer sus trabajos y hallazgos más recientes y/o significativos. Este año, la reunión se llevó a cabo en la ciudad de Berlin, Alemania, en un marco cultural e histórico particularmente interesante y significativo pues coincidió con el 25 aniversario de la caída del muro de Berlín.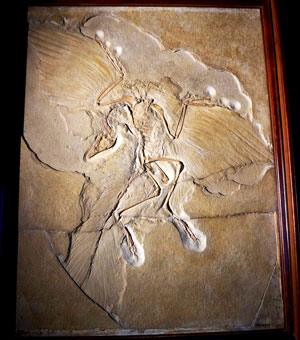 El encuentro científico reunió a numerosos especialistas y estudiantes de paleontología de todo el mundo, incluyendo al Museo de Historia Natural de Florida (FLMNH) y al PCP-PIRE que estuvieron bien representados con charlas y posters. Nuestras investigaciones trataron diversas temáticas incluyendo la extinción del tiburón gigante Carcharocles megalodon (Catalina Pimiento), la paleobiogeografía de los perisodáctilos del Mioceno de Panamá (Aaron Wood), un nuevo caballo primitivo del Mioceno temprano de Panamá (Aldo Rincón), el registro más antiguo del ave gigante no voladora Diatryma (Jon Bloch), la evolución del tamaño de primates (Paul Morse) y de pequeños mamíferos (Natasha Vitek) en el PETM, la diversidad de carnívoros de Thomas Farm (Sharon Holte), la sistemática y biogeografía de nyctitheriidos paleógenos (Carly Manz) y sobre la reconstrucción paleoecológica de proto-Amazonia con el uso de isótopos estables (Julia Tejada). Este encuentro representó una excelente oportunidad para intercambiar ideas y recibir críticas y comentarios constructivos sobre las investigaciones que llevamos a cabo, así como para crear una red de contactos de colegas con temáticas e intereses comunes.
El encuentro incluyó también una recepción en el Museo de Historia Natural de Berlín, donde los invitados hicieron una larga cola para tomarse fotos (cual Mona Lisa en el Louvre) con el espécimen más famoso de Archaeopteryx litographica, el ave más antigua conocida. Otros impresionantes fósiles exhibidos en dicho museo incluyen el gigantesco dinosaurio Brachiosaurus brancai, y numerosos fósiles Lagerstätte.
Sin duda, este evento fue un éxito total, cumpliendo con su misión de integrar la cooperación internacional en esta ciencia y presentar y sintetizar las investigaciones paleontológicas que se están desarrollando actualmente en todo el mundo.