All of the digging effort at Montbrook has officially turned into a scientific publication!!
A NEW GENUS AND SPECIES OF HERON (AVES: ARDEIDAE) FROM THE LATE MIOCENE OF FLORIDA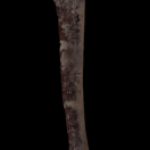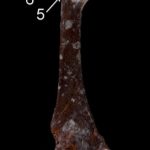 The heron is named Taphophoyx hodgei.
Tapho = grave or tomb (referring to the 'elephant graveyard')
phoyx = heron
The species name hodgei honors Eddie Hodge who without, this new taxon would not have been known. 
The phylogenetic affinities of T. hodgei are not well resolved, but the tiger-herons Tigrisoma spp. or boat-billed heron Cochlearius cochlearius (both Neotropical) may be the closest living relative(s) of Taphophoyx.
Thanks to Dave Steadman and Oona Takano for writing this up so quickly, Richard Hulbert for editing and publishing, Toni-Ann Benjamin for discovering the diagnostic (holotype) specimen, Sharon Shears for discovering an additional specimen used in the naming (paratype), and everyone who helped dig this heron out!
The pdf is attached above or found under Volume 55: Publications