**CANCELED**
Due to public health concerns, the World Sea Turtle Day Celebration has been canceled. The Museum will continue to monitor the evolving situation and keep the public updated regarding future events. We apologize for the inconvenience!
---
Celebrate World Sea Turtle Day and step into the flippers of a loggerhead turtle with Project S.H.E.L.L.! This FREE virtual reality simulation allows guests to immerse themselves in the daily life of a loggerhead as it hatches and grows to become a nesting adult.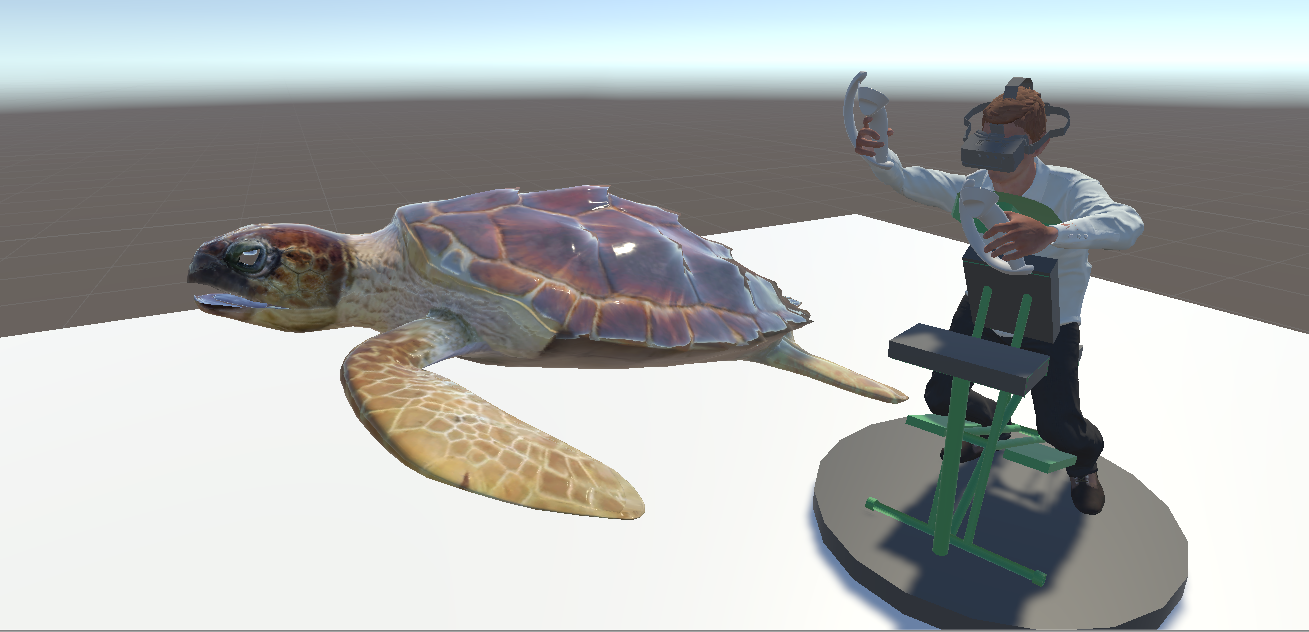 During this 10-minute activity, participants assume the perspective of a newly hatched baby turtle with the goal of finding the ocean while avoiding hazards like light pollution. Upon reaching the water, users will fast-forward to become full-grown adults returning to the beach to nest. Participants will swim through the virtual waters, avoiding hazards like boat strikes and marine debris, in an effort to return to shore. Once on the sand, they will have limited time to find a suitable nest for laying eggs before it is too late!
Contenders can compete against other users for the highest score!
Project S.H.E.L.L. (Simulating Habitat Experiences of Living Loggerheads) was created by the
Media Effects and Training Lab
at the University of Florida's College of Journalism and Communications and is an immersive virtual reality experience meant to educate and inform the public about various threats facing Florida's loggerhead turtles. It is funded by a grant awarded from the Sea Turtle Grants Program (STGP) and was made possible with assistance from the
After School Film Institute
in partnership with
Yellow Wood Immersive Media
.
The Sea Turtle Grants Program is funded from proceeds from the sale of the Florida Sea Turtle License Plate. Learn more at www.helpingseaturtles.org.
While the event activities are FREE, there is an admission charge for the Amazing Pollinators and Butterfly Rainforest exhibits.
Organizer
Venue

3215 Hull Road




Gainesville

,

FL

32611
---
The Florida Museum may photograph or video visitors for educational and promotional purposes. Attendance to a Florida Museum event constitutes the attendee's consent regarding the possibility of appearing in Museum marketing materials.