Voyage across the oceans with one of National Geographic's most seasoned photographers and discover a vast, hidden world beneath the waves.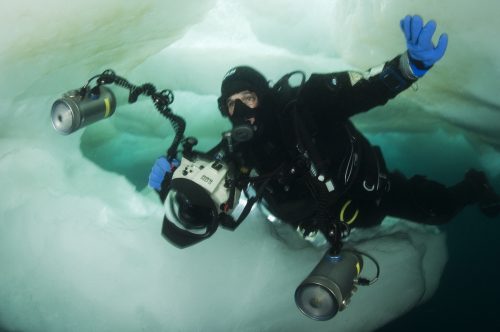 Using his camera to communicate, Brian Skerry has spent more than 10,000 hours underwater telling the oceans' stories. His images celebrate the mystery of the depths and offer portraits of creatures so intimate they sometimes appear to have been shot in a studio. Skerry dives eight months of the year, often in extreme conditions beneath Arctic ice or in predator-infested waters, and has even lived at the bottom of the sea to get close to his subjects.
$25 for adults
$10 for children/UF students
Buy Tickets
Save the date on Facebook
*National Geographic Live is a night of exploration through film, photography and discussion with acclaimed National Geographic photographers. Experience nature through the eyes, lenses and words of the researchers, scientists and storytellers that have made National Geographic an icon of global media.
Approximate Run Time: 65-70 minute presentation, followed by speaker Q&A with audience
Sponsored by: Keith Watson Events  |  Oak Hammock at the University of Florida
National Geographic Live: Ocean Soul at the Phillips Center in Gainesville is presented in partnership with the Florida Museum.
---
The Florida Museum may photograph or video visitors for educational and promotional purposes. Attendance to a Florida Museum event constitutes the attendee's consent regarding the possibility of appearing in Museum marketing materials.