Get out in nature this Earth Day weekend and discover how to take stunning photos with just your phone! Learn how to find interesting subjects in nature, and take great pictures of them.
You will also learn how your pictures can be used for conservation by scientists with iNaturalist for the City Nature Challenge. The Alachua County City Nature Challenge starts April 29 and is a great opportunity for local community science!
This FREE, in person workshop taught by Museum photographers and educators will show you the tips and tricks to use your cell phone to practice getting that perfect shot without fancy cameras. Participants can also practice what they learned in the Natural Area Teaching Labs after the workshop.
This event is sold out.
This event is free but pre-registration is required.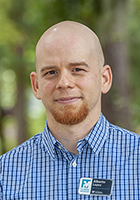 Alberto Lopez Torres is the Florida Museum school outreach coordinator and a conservation biologist, educator and wildlife photographer from Puerto Rico.
His photographs have been used by researchers and environmental organizations like the National Audubon Society, National Geographic, ARKive, Cornell Lab of Ornithology, Proyecto Coquí, Conservation Trust of Puerto Rico, Puerto Rico Ornithological Society and the Florida Museum.
---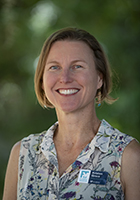 Kristen Grace, Florida Museum staff photographer, is a photojournalist with an eye for documenting nature. She believes every image has a story to tell, especially when used in the scope of education and conservation.
Her images have appeared in exhibits at the Florida Museum and the Smithsonian Museum of Natural History and have been published in scientific journals, magazines and newspapers across the globe. Her work has also been featured on websites such as the National Science Foundation, LiveScience and National Geographic.
---
The Florida Museum may photograph or video visitors for educational and promotional purposes. Attendance to a Florida Museum event constitutes the attendee's consent regarding the possibility of appearing in Museum marketing materials.