The City Nature Challenge began as a friendly competition between two California museums in 2016 and has grown into an international celebration of biodiversity and community science.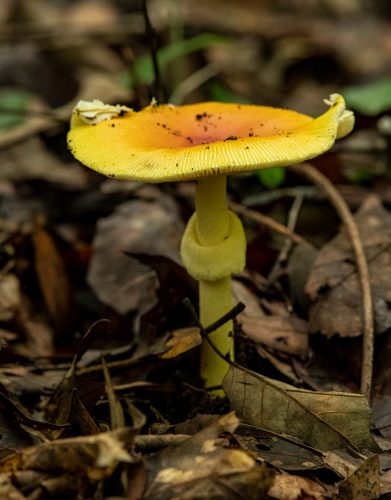 A few years ago, we joined several local partners to host a local CNC for Alachua County and invite our community to explore and document the plants and animals nearby. Despite the pandemic, these last two years have brought many local friends and supporters outdoors because it's a fun activity that can be safely socially distant.
The 2021 CNC in Alachua County scored well over ten thousand observations! Almost 1,900 species were spotted, from the familiar to the very unusual, including natives and non-natives for our area. You can check out the iNaturalist CNC 2021 page to look at what people were discovering last year and explore the map of where they were spotting these plants and animals.
We hope 2022 brings even more observations than previous years. Please plan on joining us in this fabulous community science project to better understand our natural world in Alachua County. While we can share great nature shots and learn about our local plants and animals, large amounts of biodiversity information can also help scientists learn more than ever before.
CNC 2022: Alachua County page
City Nature Challenge 2022: Alachua County
When
April 29 – May 2: Take pictures in Alachua County and begin uploading them to iNaturalist. Remember, only photos taken by May 2 will be counted on the challenge!
May 3 – 8: Continue uploading pictures you took already while scientists and specialists work to identify observations
Save the Date on Facebook
Where
Alachua County, Florida – Use the iNaturalist app to upload your observations. Make sure your geolocator for your camera or smartphone is turned on. Any photos uploaded with an Alachua County location that are taken between April 29 and May 2 will be counted on the challenge.
How
Use the iNaturalist app on your smart phone or create an account at iNaturalist and upload from your computer.
How does iNaturalist work and how can you start exploring and logging your discoveries? Learn more with our scientist, Dave Blackburn
More
This is a global event organized by California Academy of Sciences and the Natural History Museum Los Angeles County. In Alachua, the city Nature Challenge is organized by University of Florida IFAS Extension and Florida Museum of Natural History. Collaborating partners in Alachua are University of Florida Department of Wildlife Ecology and Conservation, Alachua County Department of Environmental Protection, City of Gainesville Parks, Recreation & Cultural Affairs Department and Santa Fe College Teaching Zoo.