Join photography experts for a two-day pollinator-themed program, Focus on Pollinators! A Macro Photography Workshop. This special event gives participants the opportunity to learn from Florida Museum educators, photographers and scientists both online and in the field as part of October's Pollinator Palooza!
This workshop is perfect for nature enthusiasts, beginners or intermediate photographers curious about the world of macro!
If you took our virtual workshop and want to level up with some field experience, you're in the right place.
Field Experience
Price: $40
Location: UF's Natural Area Teaching Labs and the Florida Wildflower & Butterfly Garden
This optional experience lets you put your skills to the test! Get real-world experience and live instruction to build on what you learned in the virtual workshop.
Sign Up Now!
*Supplies not included. Registration for the Virtual Workshop is required for participation in the Field Experience. Masks are required and social distancing guidelines will be implemented for the Field Experience workshop.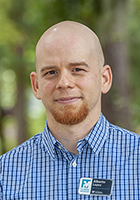 Alberto Lopez Torres is the Florida Museum school outreach coordinator and a conservation biologist, educator and wildlife photographer from Puerto Rico.
His photographs have been used by researchers and environmental organizations like the National Audubon Society, National Geographic, ARKive, Cornell Lab of Ornithology, Proyecto Coquí, Conservation Trust of Puerto Rico, Puerto Rico Ornithological Society and the Florida Museum.
---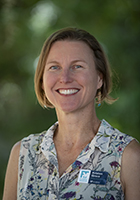 Kristen Grace, Florida Museum staff photographer, is a photojournalist with an eye for documenting nature. She believes every image has a story to tell, especially when used in the scope of education and conservation.
Her images have appeared in exhibits at the Florida Museum and the Smithsonian Museum of Natural History and have been published in scientific journals, magazines and newspapers across the globe. Her work has also been featured on websites such as the National Science Foundation, LiveScience and National Geographic.
---
Andrei Sourakov is the Collections Coordinator for the Florida Museum's McGuire Center for Lepidoptera and Biodiversity. He developed a strong interest for insects at the age of 10 and received his Ph.D. in Entomology in 1997. He has authored or co-authored over 100 scientific and popular articles and is courtesy faculty at UF's Entomology and Nematology Department.

He uses photography to document species interactions and the beauty of insects and has had personal photo exhibits throughout Florida, including Portraits of Florida Insects and The World of Butterflies.
---
The Florida Museum may photograph or video visitors for educational and promotional purposes. Attendance to a Florida Museum event constitutes the attendee's consent regarding the possibility of appearing in Museum marketing materials.