What's Pollinator Palooza? This October, the Florida Museum is hosting events all about pollinators!
We might not be able to celebrate butterflies, bees and other pollinators in person at our popular ButterflyFest, but we can learn about pollinators and how to support them in our gardens virtually this year.
Invisible Insects: Helping Florida's Declining Insect Populations
Exhibit now closed
Take a close look at life on the road – insect life! High-resolution images and real specimens showcase the surprising beauty and diversity of often-unseen insects found along roadsides and powerlines, and in yards and neighborhoods.
These Pollinator Palooza events have already passed. Subscribe to our emails or follow us on social media to receive alerts to similar events in the future!
Virtual Gardening Workshops
Enjoy an interactive online experience for gardeners who want to build better habitats for pollinators! Explore the natural world from home with the expertise of Florida Museum staff in these virtual gardening workshops.
These four workshops are not sequential. Sign up for the workshops you're most interested in, or save when you attend all four.
Workshops
Oct. 4 | Planting for Your Home Habitat
Oct. 5 | Invasive Species
Oct. 6 | Plant Identification
Oct. 10 | Build a Butterfly Garden
Cost
$25 per workshop
$75 for all four workshops (BEST VALUE)
---
Online Plant Sale
Our Pollinator Palooza Plant Sale features roughly 100 species of difficult-to-find and pollinator-friendly plants! Accent, host, native and nectar plants are available for purchase, with proceeds benefiting the Butterfly Rainforest and Museum events.
Online Ordering: Oct. 10-15
Curbside Pick-up: Oct. 16-18
---
Museum in the Parks: Pollinators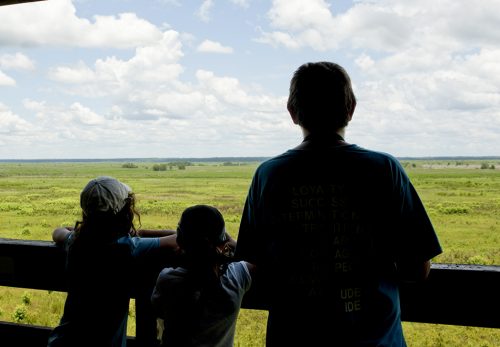 Oct. 19, 2020
Learn about Florida wildlife by exploring museum collections, observing live organisms as we hike along trails and participate in activities about the plants and animals found in our parks!
Check out upcoming events and self-guided explorations: Museum in the Parks
---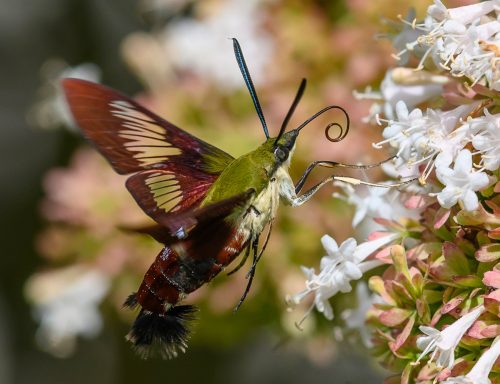 Macro Photography Workshop
Join photography experts for a two-day pollinator-themed program, Focus on Pollinators! A Macro Photography Workshop. This special event gives participants the opportunity to learn from Florida Museum educators, photographers and scientists both online and in the field.
This workshop is perfect for nature enthusiasts, beginners or intermediate photographers curious about the world of macro!
You can take just the virtual workshop and learn something new, or you can also sign up for the in-person field experience the next day to put your new skills into practice.
Workshops
Oct. 24, 3-5 p.m. | Virtual Workshop – $60
Oct. 25, 8-9:30 a.m. | Field Experience (OPTIONAL*) – $40
*Supplies not included. Registration for the Virtual Workshop is required for participation in the Field Experience. Masks are required and social distancing guidelines will be implemented for the Field Experience workshop.
More Pollinator Power!
If you want to take action or continue learning about pollinators, here are more ways to support pollinators across the state and in your own backyard:
The Insect Effect
The UF Thompson Earth Systems Institute is partnering with Museum scientists to present simple steps everyone can take to protect their native insects.
Join us to #ProtectTheInsects:
Read more
Gardening for Pollinators Online Course
Our butterfly expert, Jaret Daniels has partnered with the UF Entomology & Nematology Department and UF IFAS Extension to offer this easy, self-paced online course. This course intended for beginners and novices to learn about bees and butterflies of Florida, and includes a certificate upon completion.
Course info
Florida Wildflowers & Butterflies Guide
This easy guide offers information about the 50 most common native wildflowers and butterflies in Florida. See if your favorite wildflowers are good candidates for your garden, what kinds of butterflies they attract and how much water and sun they need; or find your favorite butterflies and discover how to attract them.
Search + Browse