Get a sneak peek at the Tiny Titans: Dinosaur Eggs and Babies exhibit and discover the lives of dinosaurs through their eggs, nests and embryos and then enjoy dino-mite desserts outside by our picnic tables!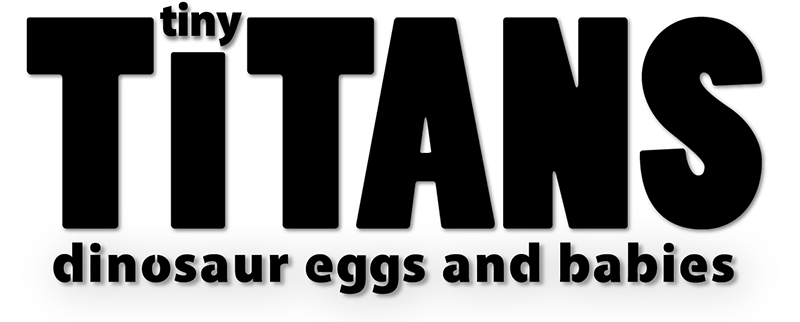 Exhibit On Display: Sept. 25, 2021-Jan. 9, 2022
This remarkable exhibit offers an astounding array of authentic dinosaur specimens collected from around the world. Each science-rich section is enhanced with exciting lifelike models of embryos and hatchlings, colorful illustrations of dinosaur family life and stunning photographs of some of the world's most renowned dinosaur hunters along with their extraordinary discoveries.
Museum members can see real dinosaur bones and reconstructed nests, search for eggs, and learn more at exploration stations with animated video presentations. Exhibit highlights include a bowling ball-sized titanosaur egg, a cluster laid by a duck-billed herbivorous dinosaur and the longest dinosaur eggs ever discovered!
Tiny Titans presents information about dinosaur reproduction and behavior with the help of the fascinating people and science behind these recent discoveries. Learn about the family life of dinosaurs and their relation to birds in this captivating exhibition for all ages.
Member Invitations
This open house event is for Museum members only.
RSVP is required! Email RSVP@flmnh.ufl.edu by Friday, Sept. 17!
Visit our membership page if you would like to become a member or need to renew your membership.
Due to the exceptional popularity of member events, we are not able to accommodate any guests who are not members of the Florida Museum.
Prefer a virtual member event?
Recreating Lost Worlds: Paleo Art Workshop
Sept. 30, 7-8 p.m.
Members-only Virtual Event
Sharpen your pencils and have your paper ready for this members-only interactive Zoom event with world-renowned paleo artist Julius Csotonyi.
Event info
Not a member yet?
Become a Member
If as a result of a disability you need a special accommodation, please contact the membership office at members@flmnh.ufl.edu or 352-273-2047 (TDD 711) at least 10 business days prior to the event.
Organizer
Venue

3215 Hull Road




Gainesville

,

FL

32611
---
The Florida Museum may photograph or video visitors for educational and promotional purposes. Attendance to a Florida Museum event constitutes the attendee's consent regarding the possibility of appearing in Museum marketing materials.