2020 EVENT CANCELED
Can You Dig It? has been canceled this year due to public health concerns. The Florida Museum will continue to monitor the evolving situation and keep the public updated regarding future events.
Dig into geology and discover the Earth at your feet! Enjoy hands-on activities and watch demonstrations of volcanic eruptions. Explore the Museum and check out displays and activities on geology, fossils, gems, minerals and much more from Florida and around the world!
A family-friendly, fun event for all ages! Please note that while the Can You Dig It? event activities are FREE, there is an admission charge for the Butterfly Rainforest and Amazing Pollinators exhibits.
Food Vendors: Sublime Tacos and Hoggetowne Creamery
Save the Date on Facebook
Most demonstrations and activities occur from 10 a.m.-3 p.m. unless noted as scheduled.
Association for Women Geoscientists – Explore women's contributions to the geoscience field and have the opportunity to dress-up like a geologist!
Augmented Reality Sandbox: Understanding topographic maps – This sandbox combines real sand with virtual reality to show how 2-D topographic maps show the 3-D shape of the land. Make your own surface in the sandbox and watch as the virtual reality projection mirrors your model. Then, make it rain in the sandbox and see how virtual water flows in your model.
Deep-sea Drilling – Discover how scientists study the bottom of the ocean and sample your own "drill core" from our tasty ocean floor model.
Event Information Station and Passport Prizes – Grab a passport and collect stamps as you explore– then receive a prize for your completed passport!
Fossil Dig – Sift sand for fossils alongside Florida Museum paleontologists and sift for microfossils using screens and water.
Gainesville Gem and Mineral Society: Experience Rocks and Minerals

–

Explore rocks and minerals through touch, experiments and games.



Gainesville Gem and Mineral Society: Hobbies that Rock – Find out how hobbies such as collecting, rockhounding and lapidary (cutting or polishing gems) can be fun for the whole family.
Groundwater: Florida's Precious Natural Resource – Investigate how groundwater flows through and shapes the subsurface while discovering Florida's underground rivers. Explore what you can do to protect our drinking water supply.
Invertebrate Paleontology – Experience Florida's many invertebrate fossils, big and small, with specimens and activities from the Florida Museum Invertebrate Paleontology Division.
Make Your Own Earthquake – Learn about how, why and where earthquakes happen, and then make your own earthquake to find out how you measure on the Richter scale.
Meteorites or Meteor-wrongs – Meteorites can and do strike the Earth. Check out these space rocks and see how they differ from other rocks found on Earth. Learn how to identify and distinguish real meteorites from look-a-likes.
Oil Spill and Cleanup – Investigate how chemistry is used to clean up these environmental catastrophes.
Oreo Plate Tectonics – Use these tasty treats to explore the process behind mountain formation and how the world changes over time.
Paleomagnetism – Rocks contain their own compasses, and they don't always point north. See how scientists use Earth's magnetism to reconstruct how the continents have moved through time.
The Power of Water: How the Land Gets its Shape –

Use wave tanks and other interactive models to explore water's power in shaping our ever-changing environment.

The Rock Cycle –

Discover how rocks are continuously recycled on Earth into new rocks and learn about the different environments in which they form.

Rock Drilling – See how geologists use the drilling process to obtain core samples from hard rock as the first step in determining a past continent's magnetic direction and location on Earth.
Secrets of Sand –

Take an up-close look under a microscope to see the secrets of sand revealed.

Tools of a Geologist –

Learn why geologists are the real "Inspector Gadgets" and bring your minerals and rocks to be identified.

VR Environmental Expeditions: Underwater and on the Ice – Rehabilitate oil slicked penguins and join an Antarctic research team studying climate change in three VR simulations hosted by the UF College of Journalism and Communications Media Effects and Technology Lab.
Volcanoes (periodic eruptions scheduled on the hour and half-hour starting at 10:30 a.m. until 2:30 p.m.) – Participate in ongoing interactive demonstrations and investigate why some volcanoes erupt explosively while others often do not, but watch out – ours is ready to blow.

Presented By
Can You Dig It? is presented by the University of Florida Department of Geological Sciences and the Florida Museum in collaboration with the Gainesville Gem and Mineral Society. In addition, a special thanks goes to Marvin & Cynthia Ivey for their financial support.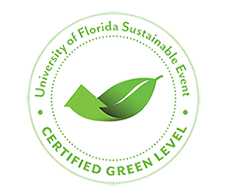 Organizer
Venue

3215 Hull Road




Gainesville

,

FL

32611
---
The Florida Museum may photograph or video visitors for educational and promotional purposes. Attendance to a Florida Museum event constitutes the attendee's consent regarding the possibility of appearing in Museum marketing materials.