Please join us after hours for a birthday celebration honoring the Florida Museum! There will be open exhibits, live music and plenty of activities. We'll also be serving light snacks, cake and refreshments.
Members Only | RSVP Required
Join us for a fun and informal birthday party at the Museum. There will be lots of snacks and treats, and of course CAKE! We're planning on science-y and exhibit-wide games and activities. Our full museum staff are also invited, so you never know who you'll bump into.
Highlights
Explore the Butterfly Rainforest, Frogs! and family-friendly activities 6-8 p.m.
Leave your mark on the Virtual Reality Graffiti Wall
Light snacks, cake & refreshments will be served
At 6:30 p.m., Gainesville Mayor Lauren Poe & Museum Director Douglas Jones will speak
Party with the band Little Jake & the Soul Searchers
Members please RSVP!
Please RSVP to this invitation-only member's event by Friday, May 19. Email RSVP@flmnh.ufl.edu now!
Did you misplace your paper invitation? Here it is…
Not a Member yet?
Become a Member
Then & Now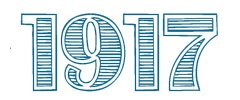 Director: Thompson H. van Hyning
Employees: 1
Collections: 50,000 specimens
Location: Flint Hall basement
Annual visitors: <100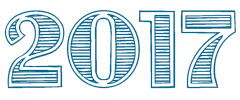 Director: Douglas S. Jones
Employees: 320
Collections: Over 4 million specimens
Location: Dickinson Hall, Powell Hall & McGuire Center
Annual visitors: 200,000+

---
The Florida Museum may photograph or video visitors for educational and promotional purposes. Attendance to a Florida Museum event constitutes the attendee's consent regarding the possibility of appearing in Museum marketing materials.