The Florida Program for Shark Research at the Florida Museum of Natural History is one of the world's leading shark research labs and the foremost experts on human-shark interactions. Our research includes projects studying shark and ray phylogenetics, population genetics, ecology, behavior, and conservation. We welcome donations that help to support our ongoing efforts. If you are interested in supporting any of the following programmatic priorities, or any other of our activities, please contact Tyler Bowling (tbowling2@ufl.edu) or Marie Emmerson (emmerson@ufl.edu).
Support FPSR Research
Sharks and rays are key parts of their native ecosystems. As their populations decline globally from overfishing and habitat destruction, it is more important than ever to study these amazing animals. You can help by donating to the Florida Program for Shark Research. Your support will help our scientists properly study these animals, increase our ability to communicate with the public and train the next generation of scientists.
Your gift will:
Fund summer internships
Fund outreach programs for Florida schools and beyond
Provide research equipment, including tracking tags to study shark movement and cutting edge genetic analysis
Questions? Please call 352-273-1949, or email our program manager: tbowling2@ufl.edu
Featured Projects:
Internships:
Undergraduate college students can gain a variety of hands-on experience. Previous interns have assisted as field hands catching and tagging sharks, CT scanning and reconstruction, cataloging museum specimens, and more. With funding for such opportunities growing ever tighter we depend on your generosity to train the next generation of shark scientists.
Support research and programming stipends and expenses, including but not limited to collections, meeting travel, lab and fieldwork for undergraduate and graduate student researchers throughout the Florida Museum. The aim of this fund is to increase and improve interaction across the social lines of gender, race, generation, geography, and class. Awardees must demonstrate commitment to making meaningful contributions to a pluralistic community and the continuation of a diverse student body, possess sensitivity to and understanding of racial and ethnic issues in society; and exemplify academic merit and leadership potential. Members of underrepresented groups are especially encouraged to apply.
Shark bite prevention:
Our program manager, Tyler Bowling, is currently conducting a study at New Smyrna Beach AKA, the Shark Bite Capital of the world. He is tagging blacktip sharks and monitoring their daily movements in connection with environmental patterns to determine when sharks and beachgoers are most likely to overlap.
Donation Levels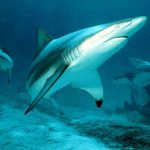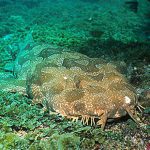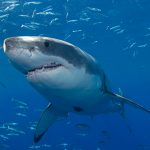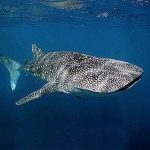 Donate here!
Contact Tyler Bowling (tbowling2@ufl.edu) or Marie Emmerson (emmerson@ufl.edu) with questions
Thank you for your support!